New Release | Taylor GTe and American Dream Models
Taylor Guitars consistently delivers guitars of the highest quality. Designed with the working musician in mind, they fuse impeccable playability with revolutionary player focussed features. Combine this with Taylor's commitment to sustainable craftsmanship and you have a brand that is to be both admired and revered.
This commitment to sustainable craftsmanship is the blueprint for 2 of their most recent product lines, the GTe and the American Dream. And now, fresh for 2022, Taylor delivers some incredible additions to both of these lines.
The American Dream line embodies the principles of innovation, craftsmanship and resourcefulness. Featuring V Class bracing and simple appointments, these represent the ultimate entry to the USA made market. The brand new AD27e Flame Top is simply incredible, featuring the Grand Pacific body shape, it boasts an all solid Maple construction for a really unique tonal palette.
Master builder Andy Powers has shaped this guitar's voice into an earthy, midrange-focused sound. By design, the guitar produces fewer overtones, giving it a dry, more muted, slightly mellower sonic texture that will sound right at home in Americana circles and make a great strummer for chunky acoustic rhythm work. Like other American Dream models, the Flame Top features chamfered body edges, 4mm dot inlays in Italian acrylic, and onboard ES2 electronics.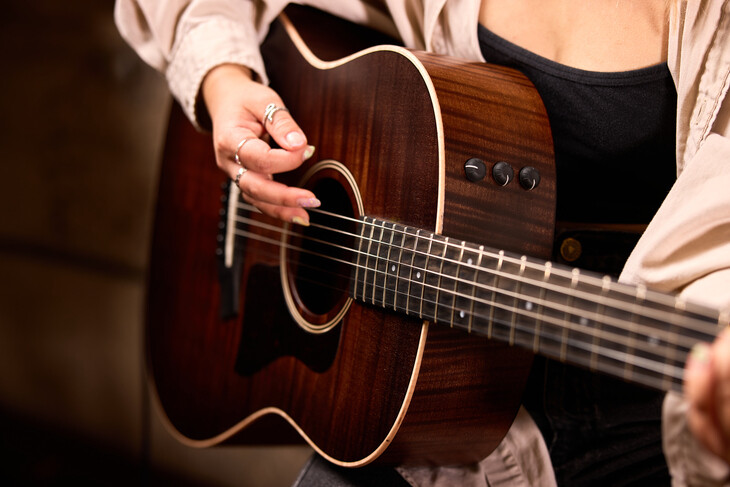 The Taylor GTe boasts a smaller size, a big sound and some serious fun! Short for Grand Theatre, the GT is crafted in Taylor's California factory and features some really unique features, the dimensions sit between the popular GS Mini and the Grand Concert for a guitar that is supremely comfortable with a huge sonic personality.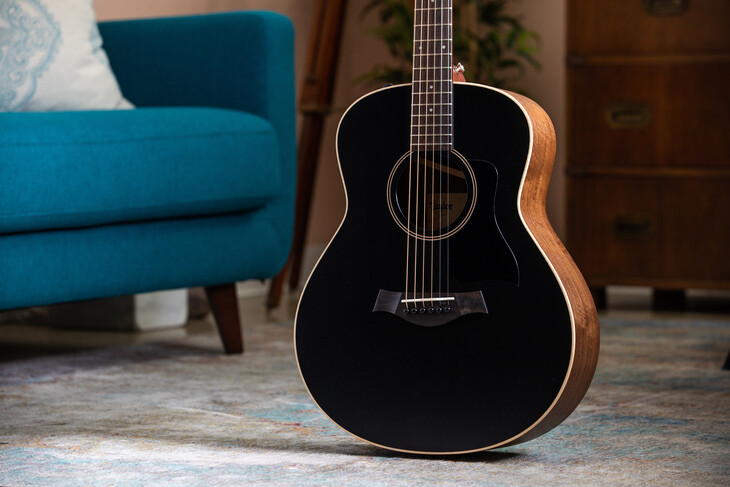 The new GT611e LTD and GTe Blacktop models deliver a fresh style to this already iconic line. Utilising the best alternative and sustainable timbers, these powerhouse guitars are every bit the modern Taylor.
We were fortunate enough to get a selection of these models in our studio ahead of launch, so check out our video below to get all the details and see what we thought!