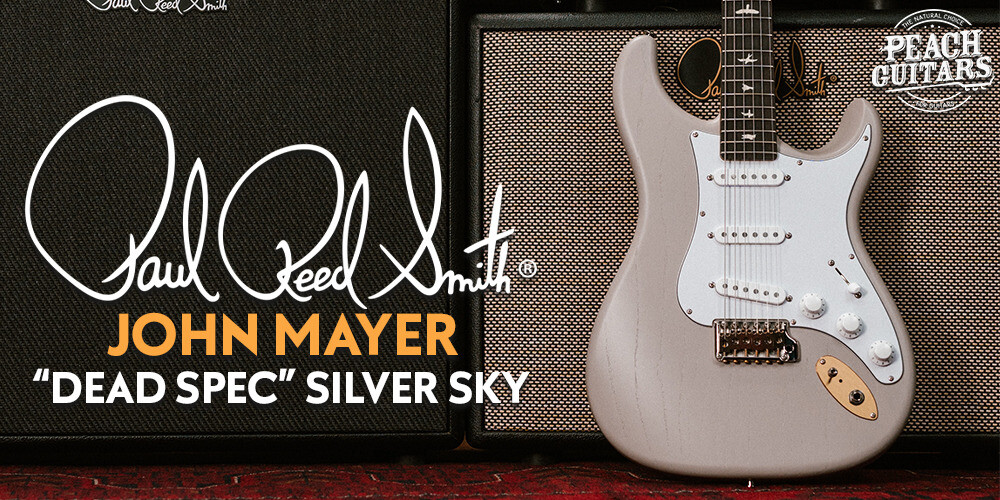 New Release | PRS John Mayer "Dead Spec" Silver Sky!
Cast your mind back to 2018, long before the bleak abyss of 2020, in a time before face masks, national curfews and panic, back when the most controversial topic was the newly released PRS John Mayer Silver Sky, simpler times, right?
Well, it's been 5 years now and the Silver Sky just keeps going from strength to strength, finding its own unique place in the market and converting players from all genres. And while the full fat USA Core Line model is still the top tier of the Silver Sky, PRS have just announced something pretty special that might just be the ultimate example of the John Mayer Silver Sky!
You may have already seen it, in all honesty, if you're the kind of person who reads guitar blogs you almost certainly have! It caused a bit of a stir a few months back when the man himself was rocking an alternative version live on Stage with Dead & Company, introducing the BRAND NEW PRS "Dead Spec" Silver Sky!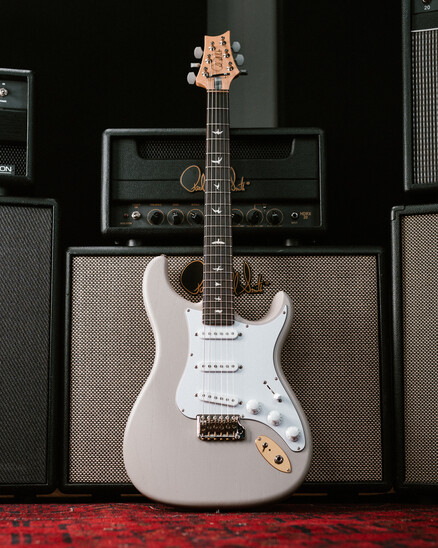 A fitting tribute to the legendary Jerry Garcia's "Alligator" tones, this turbo-charged Silver Sky is a modded powerhouse, a Silver Sky on steroids!
The first alteration to note is the super lightweight Swamp Ash body. Traditionally the Silver Sky features an Alder body which gives a slightly different tonal response, and when partnered with the satin nitro Moc Sand finish, which sinks into the grain, the "Dead Spec" looks and sounds incredible!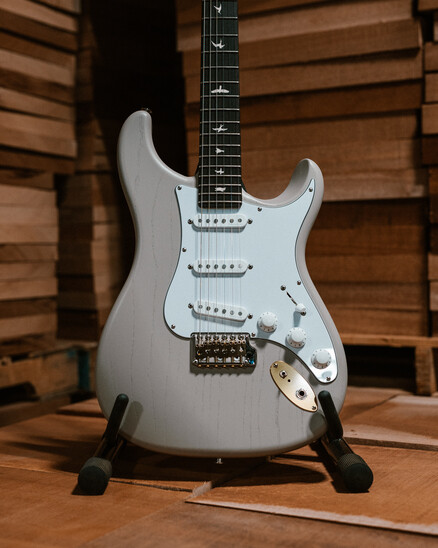 The neck specs are standard, but you will notice something a little different on the headstock. With a brass nut and string retainer bar, this guitar has increased resonance and a super bright response. Working in tandem with these new appointments is the modified Gen III Tremolo, screwed directly to the body, this is in essence a string-through hardtail, although the tremolo's brass block has been retained which helps keep that iconic Silver Sky warmth.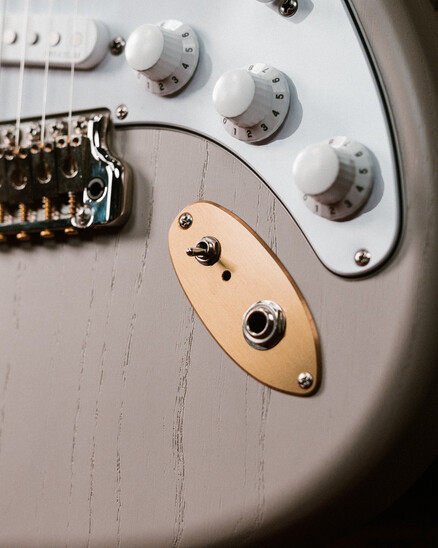 The stand out feature of the "Dead Spec" comes in the form of the brass plate Alembic Blaster preamp. This preamp can be used as a straight boost but has an internal pot that allows players to add between 3 - 14 dB of gain to the guitar when turned on. This not only ensures that you've got crisp note definition and power but it also compensates for the capacitance that comes with long stage cables as well.
This is an absolute stunner, and we're super excited to get it in the studio! Only 1000 of these super limited "Dead Spec" Silver Sky's will be put into production, so if you want one, you'll have to move fast!
As always, you can buy with confidence from Peach Guitars. From meticulously inspecting each piece of equipment, professionally setting up each guitar, tracking every package, and delivering the best after-sales customer service, our team will do our best to make you feel welcome and offer genuine, professional advice.