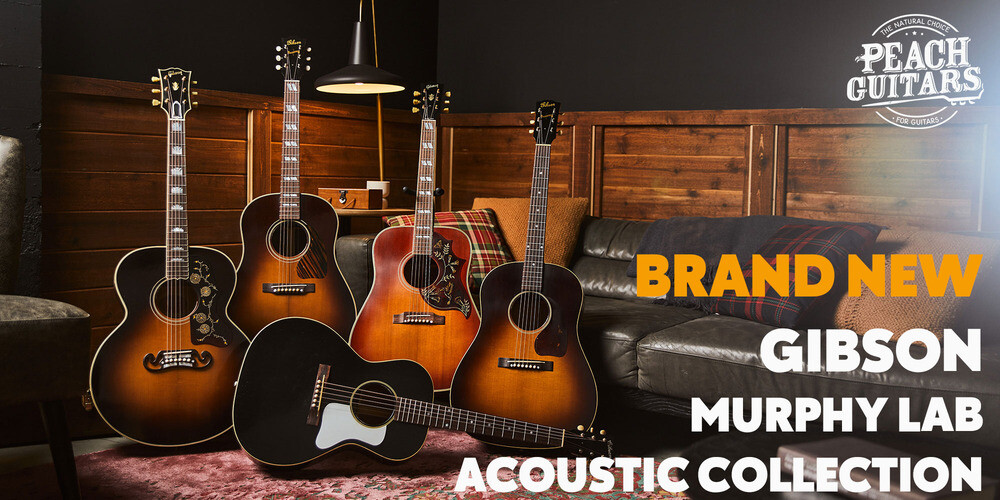 New Release | Gibson Acoustic Murphy Lab Collection
You asked for them, and the Gibson Custom Shop heard you. Gibson Custom and the Murphy Lab are proud to announce the expansion of the widely acclaimed Murphy Lab Collection with the addition of legendary Gibson acoustic models.
But before we dive into the details of these incredible acoustic offerings, let's just remind ourselves of just what the Murphy Lab is. In short, it's the culmination of years of intense experimentation and development, a molecular look at how guitars age and how best to recreate it. For decades Tom Murphy WAS the authority on authentic vintage style ageing, and now, under his expert guidance, the Gibson Murphy Lab and their team of artisans are bringing that true vintage experience to a wider range of guitars.
And for the first time ever, you can experience that same magic on an acoustic, introducing the Murphy Lab Acoustic Collection.
We all know the history and legacy of Gibson Acoustic guitars, from the iconic Hummingbird, J-200 and the workhorse J-45, Gibson have been at the forefront of acoustic guitar production for years, and rightly so. This new range features Murphy Lab versions of some of the best, the SJ-200, L-00, J-45, Hummingbird and the Southern Jumbo.
They're the same inspiring-to-play vintage recreations you know and love, now with remarkably realistic ageing from the artisans of the Murphy Lab that gives them the character, vibe, and feel of well-cared-for vintage heirlooms.
This is vintage tone and feel, redefined.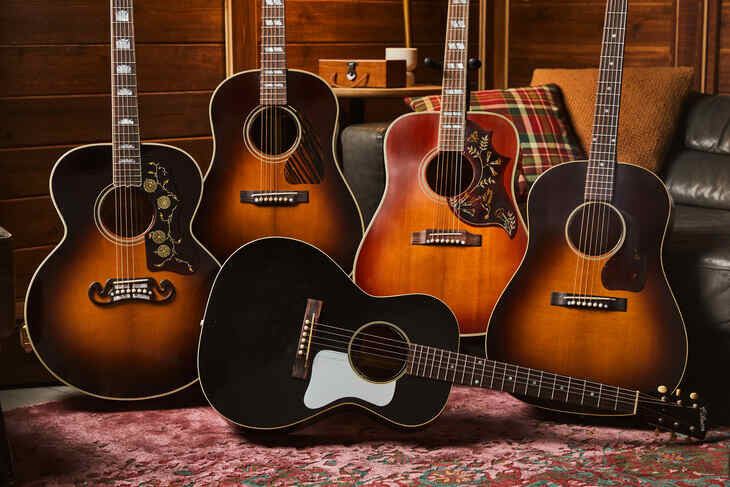 Thanks to the exclusive Murphy Lab lacquer, and thermally-aged tops, you get enhanced resonance and tone while the Light Ageing treatment provides the played-in feel and look of a vintage guitar with softened edges throughout.
Make sure that you check out our video to get a real feel for the new Murphy Lab Acoustic Collection. We'll have orders arriving frequently so be sure to check our site to get the full breakdown!
As always, you can buy with confidence from Peach Guitars. From meticulously inspecting each piece of equipment, professionally setting up each guitar, tracking every package, and delivering the best after-sales customer service, our team will do our best to make you feel welcome and offer genuine, professional advice.