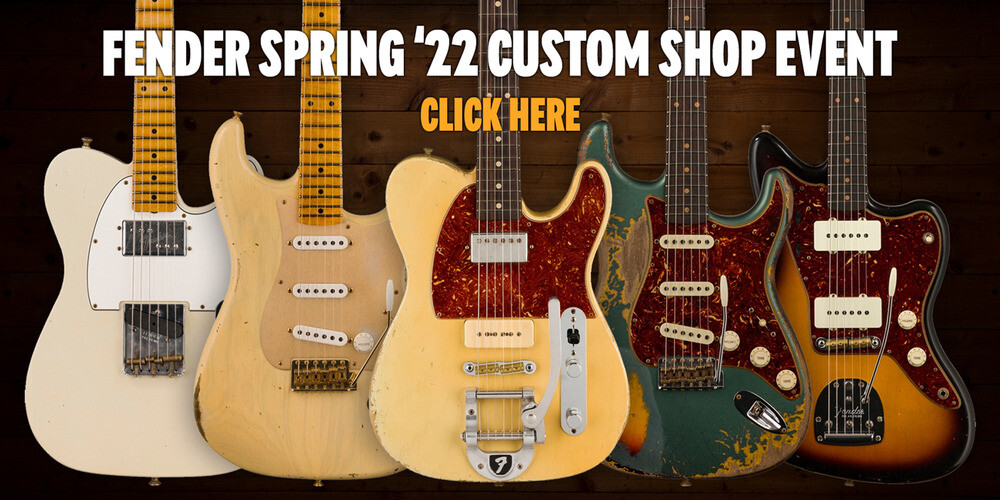 New Release | Fender Custom Shop Spring Dealer Event
I think we can all agree that the Fender Custom Shop team are true masters of their craft. Founded back in '87 with the intention of revitalising the Fender name whilst producing true bespoke pieces with unique customization and personal touches. Well… it's safe to say they achieved just that. Today the Fender Custom Shop is bigger and stronger than ever, delivering incredible reproductions of factory spec pieces from Fender's golden era, as well as allowing their legendary master builders the freedom to produce the world's finest instruments.
As one of the U.K's premier Custom Shop dealers we took part in Fender's Spring 2022 Custom Shop Event, where we were lucky enough to secure a bunch of awesome Limited Edition models and re-builds for Peach Guitars! Whether you're a traditionalist who loves classic '60 design, or maybe you're after something a bit more unique, this batch really does have something for everyone!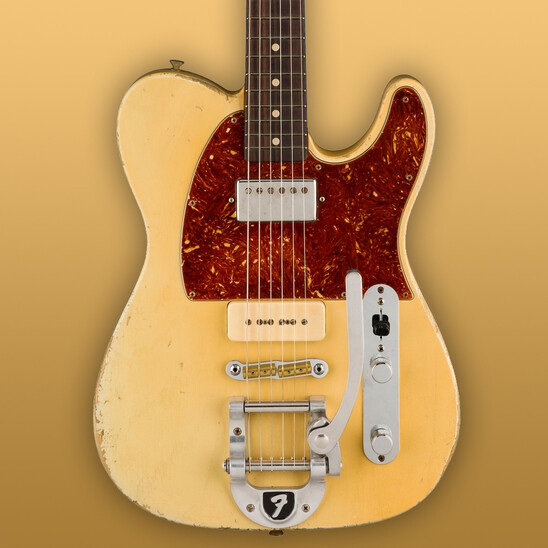 With 15+ years experience as a Custom Shop Masterbuilder Dale Wilson has rightly earned his title as the "King of relic work" at the Custom Shop. We love Dale's work and always get excited when one rocks up through the Peach doors! We're super excited to have secured this '63 Tele build finished in an awesome Aged Olympic White. If the P-90 bridge pickup wasn't cool enough for you, would you just check out that Bigsby! How sweet is that!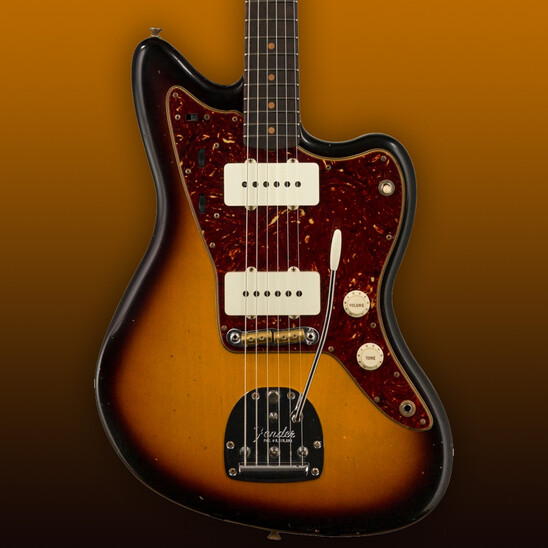 Who doesn't love an offset right? Released back in '58 the Fender Jazzmaster has become a staple in their ever-changing product line. When players like J Mascis, Elvis Costello, Chris Stapleton and even Jim Root are rocking one you know it must be cool! This '62 Jazzmaster features an Aged 3-Tone Sunburst Nitro lacquer, which has been subjected to the Custom Shop's "Journeyman" relic, creating then appearance of a well loved and treasured instrument. With a pair of Vintage Jazzmaster pickups and Tremolo this is every bit the classic Jazzmaster!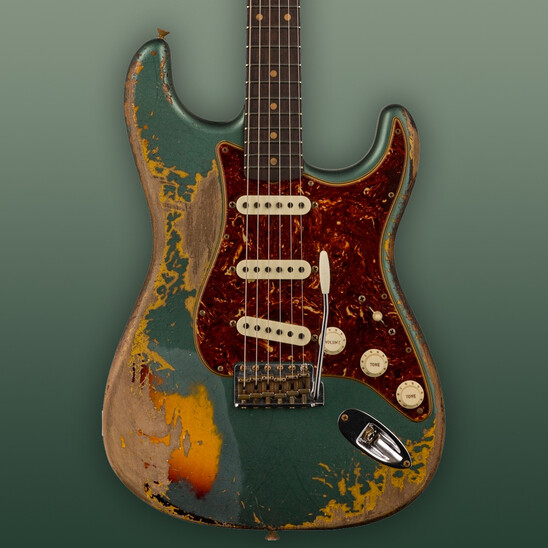 Now we know Relic's are a fierce topic of conversation but I think we can all agree this is one special piece! This '61 Stratocaster features an Aged Sherwood Metallic over 3-Tone Sunburst finish with Fender's Super Heavy Relic treatment! The level of detail and precision on show here is truly astounding! With a roasted Alder body and roasted Quartersawn Maple neck you can bet that this Strat will be super light and super resonant, is this the perfect Strat?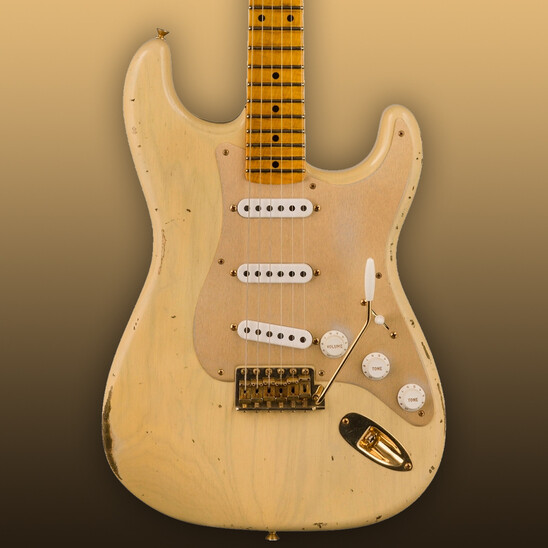 If '50s style Fender's are more your thing then you're in luck! This '55 Strat is finished in an awesome Aged Honey Blonde, one of Fender's more secretive finish options! With an lightweight Ash body and 2A Flame Maple neck this Strat both looks and sounds super sweet! The crowning jewel of this Strat are the Master Design "Bone-Tone" pickups which provide plenty of headroom thanks to the fewer turns of heavy formvar wire and beveled alnico 2 magnets. This Strat is really something special.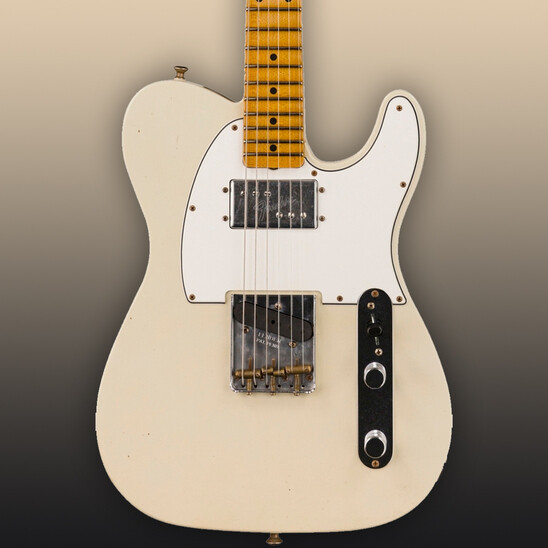 After something a little more modern? Don't worry, we've thought about everyone! This Fender PostModern Tele literally has "Modern" in the title! Finished in an awesome Aged India Ivory this Tele has an understated elegance, the beauty is in the designs simplicity! With an Ash body and Maple neck this Tele is super snappy and responsive, and for those who need to cover a wide plethora of tones this Tele features a loaded Nocaster bridge pickup alongside a Wide Range CuNIFe neck humbucker, both have been beautifully balanced and sound killer together! Is there anything this Tele can't handle?
This is simply a snapshot of all the incredible pieces we have secured from springs Fender Dealer event so make sure to keep an eye on our Fender Custom Shop stock, there is plenty more to come!
Click Here to see our full Fender Custom Shop Range!