New Release | Dunlop Cry Baby Daredevil Fuzz Wah!
Think back to when you first started experimenting with the electric guitar, you get to grips with your amp and then you look to expand your tonal palette with the wonders of effects pedals. A seemingly limitless jungle of noise, and after you've got your hands on a BOSS DS-1, you probably set your sights on something a little more chaotic, a wah pedal! Obviously we're making some pretty bold assumptions here but we're sure this will ring true for many of our readers, it's certainly true for a few of us!
While we all know the iconic wah sound, do we really actually know what a wah is? In essence the wah is super simple, the player controls a sweeping of the frequency range by rocking their foot back and forward on the pedal. The pronounced peak and the fluid movement create that "wah-wah" sound.
Hendrix, Morello, Slash, Beck, Vai, Clapton, SRV, Hammett, the list of wah masters is vast and they all used this pedalboard staple in their own unique way, inspiring many of us to try our best to tame the beast!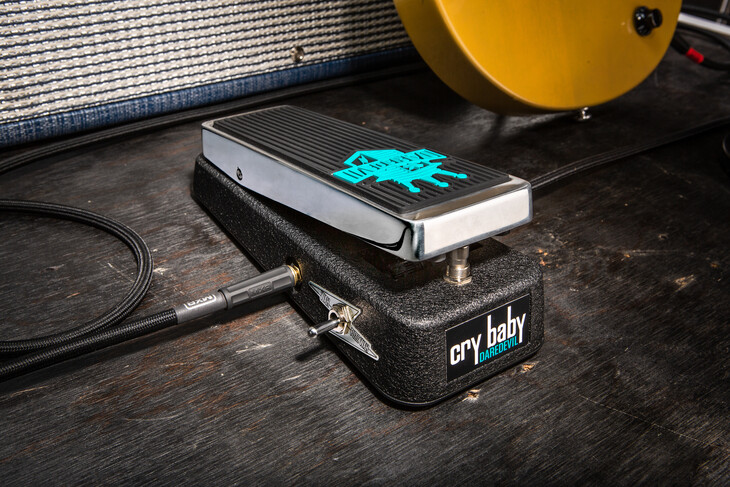 There are plenty of great options available, with most favouring the legendary Cry Baby wah, and if you're looking for a pedal that combines vintage sounds with bold new tones, you need to check out the brand new Cry Baby Daredevil Fuzz Wah!
This pedal fuses the expressive voice of a modded Cry Baby with a gnarly custom fuzz circuit, giving you a full palette of raw and aggressive tones. Built by Daredevil proprietor and builder Johnny Wator over several years, this pedal is the result of his love for classic vintage circuits and desire to create something new and exciting.
Featuring heavy-duty baseball bat switch toggles for fuzz on and off, internal pots to control pedal output and fuzz intensity, and a vintage crinkle finish base with polished aluminium rocker top and custom tread, the Cry Baby Daredevil Fuzz Wah is perfect for instant lead tone and full-frontal rock 'n' roll.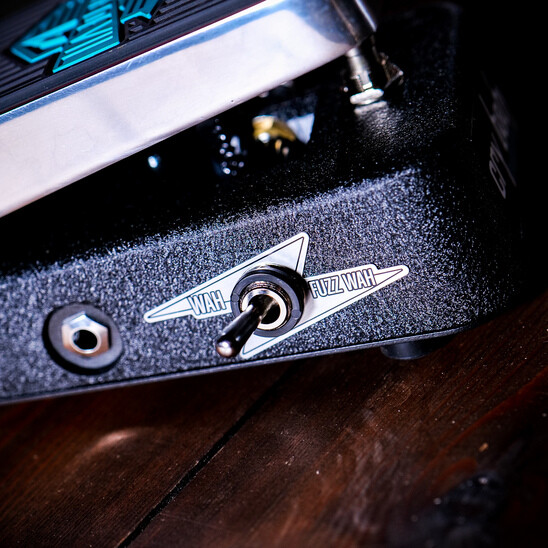 Check out our video and see what this turbo charged powerhouse really brings to the table!
As always, you can buy with confidence from Peach Guitars. From meticulously inspecting each piece of equipment, professionally setting up each guitar, tracking every package, and delivering the best after-sales customer service, our team will do our best to make you feel welcome and offer genuine, professional advice.