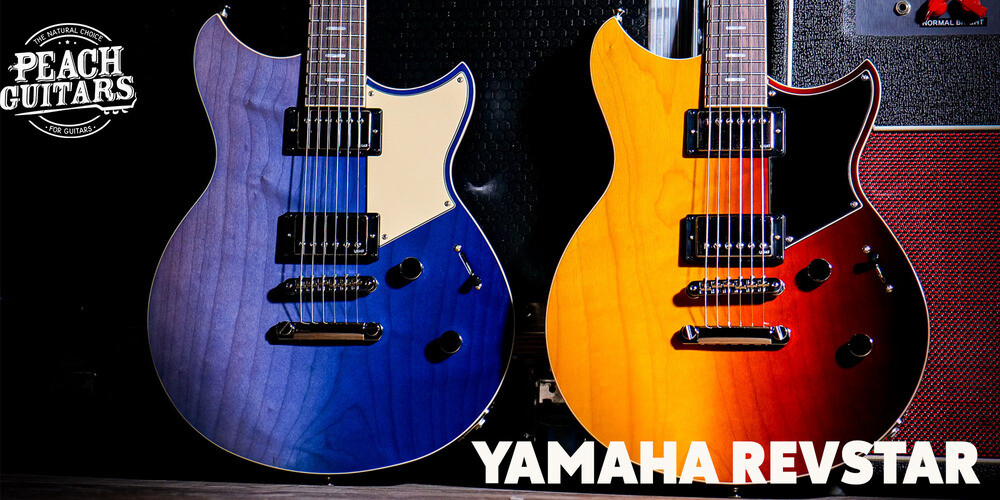 Peach Guitars | Yamaha Revstar
There are very few companies that offer a product range as varied and quality conscious as Yamaha. I mean, can you name another company that can deliver both high-end musical equipment and performance superbikes?!
Despite their long history in electric guitar production, Yamaha have never really hit the same heights of reputation and regard as some of their American counterparts. This is despite the eternal brilliance of the Pacifica and a long association with the legendary Carlos Santana!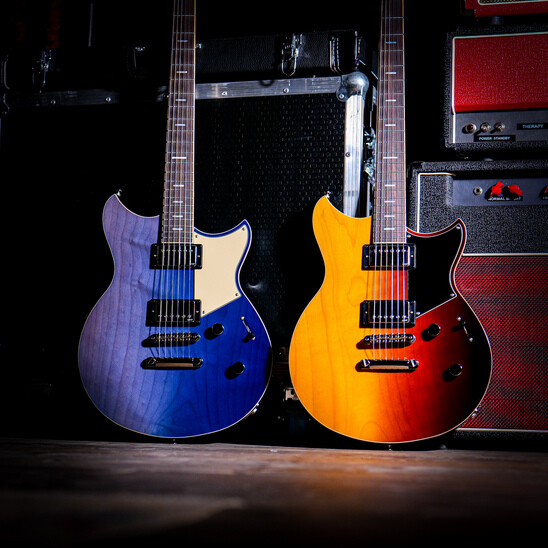 We are massive fans here at Peach Guitars though, and one line that continually excites us is the mighty Yamaha Revstar range! Recently revamped and better than ever, the Revstar offers precision, power and a great playing experience. With three build tiers, two pickup choices, new switching options, and a new range of racing-inspired finishes, the Revstar is a versatile guitar that suits any playing situation.
At the time of writing we have a great selection of top-tier Japanese models, including the RSP02T, RSP20 and RSP20X. These super hi-spec models feature carbon reinforcement in both the neck and body. This doesn't just boost the structural reinforcement but it is also designed to improve vibration transfer, further helping to improve the natural tone of the guitar. The body is crafted from mahogany with a maple top, a timeless combo, and is chambered to give weight relief, alter the tone and make sure the guitar balances beautifully.
All variations utilise a dual pickup configuration but surprisingly feature a 5-way switch, rather than a more standard 3-way. This is because in positions 2 and 4 Yamaha have developed a really cool system which adds a slight delay which creates a lush out of phase sound that really makes the Revstar stand out among its contemporaries.
If that wasn't enough, the push/pull tone control doubles as a "Focus Switch" which engages a passive boost that gives an awesome aggressive, overwound pickup sound. It tames the high-end back whilst pushing the lows and mids, adding another layer of versatility. You really need to experience them to understand just how fantastic the pickups really are!
These Japanese models all come complete with a hard case, awesome aesthetics and great playability as standard! If these were USA built guitars they'd be double the price and they more than hold their own!
As always, you can buy with confidence from Peach Guitars. From meticulously inspecting each piece of equipment, professionally setting up each guitar, tracking every package, and delivering the best after-sales customer service, our team will do our best to make you feel welcome and offer genuine, professional advice.