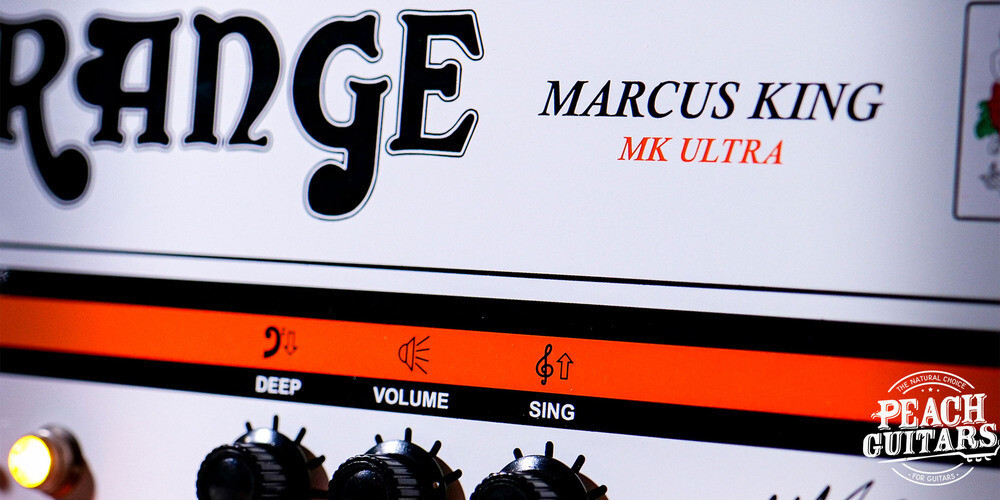 Peach Guitars | Orange Marcus King MK Ultra!
Let's talk about MK Ultra. No, not the covert CIA human experiment program, and not the Periphery track from Juggernaut, I'm talking about the insane Marcus King MK Ultra signature amp from the guys at Orange!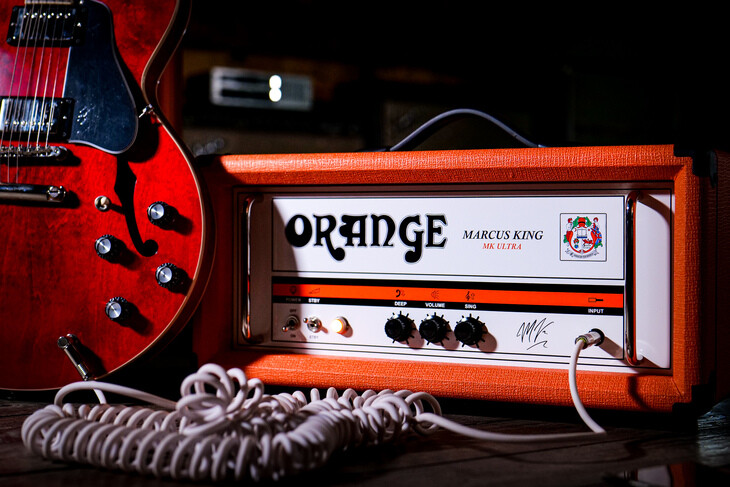 Marcus King is a prodigy who has taken the guitar world by storm. At the tender age of 27 he has the touch, feel and groove of somebody way beyond his years. He's Grammy nominated, supremely talented and destined for a career at the very top!
Armed with his trusty Gibson ES-345, King has a tone to rival any, and a lot of that is down to the heavyweight punches fired from the incredible Orange MK Ultra!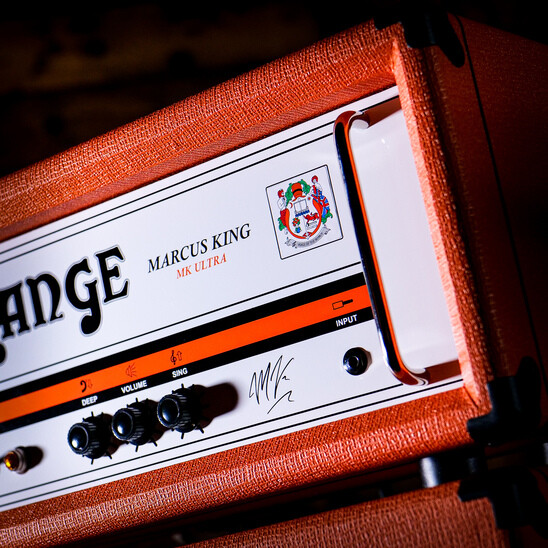 The first signature amp designed in conjunction with Orange USA, and built over in the States, the MK Ultra is crafted from the highest possible quality of components and kicks out a delightful 30-Watts of fully handwired tonal excellence! The perfect blend of classic British and American tones, it's a match made in heaven for Blues-inspired Americana aficionado, King.
The MK Ultra features carefully tuned input circuitry that not only responds amazingly well to different volumes and tone settings on your guitar but also takes pedals extremely well and moulds them into the tone instead of sitting them on top. This is driven by a pair of 12AX7 preamp valves feeding into a power amp section consisting of two 6L6GC power valves that are cathode-biased. This choice of output valves is a first for Orange, bringing out all the harmonics and touch sensitivity that Marcus demands.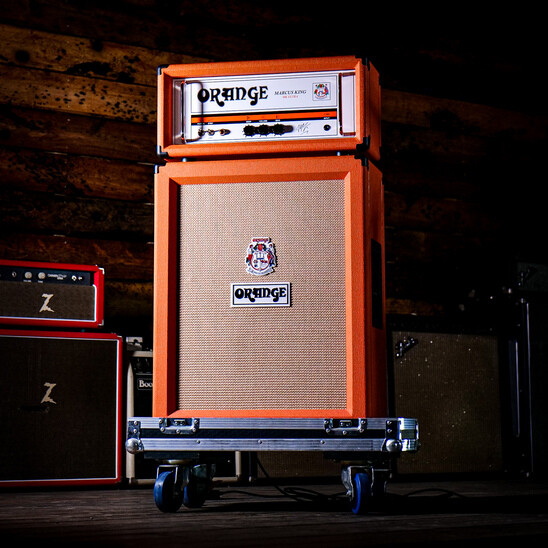 From country to blues, classic rock to jazz fusion, and everything in between, the range of this simple three-knob design has to be heard to be believed. Only 150 of these stellar amps have been manufactured and we're delighted to have 1 available! Of course, we've already had this beauty in the studio and if you check out the video above you can experience why everybody is raving about the Marcus King Orange MK Ultra!
As always, you can buy with confidence from Peach Guitars. From meticulously inspecting each piece of equipment, professionally setting up each guitar, tracking every package, and delivering the best after-sales customer service, our team will do our best to make you feel welcome and offer genuine, professional advice.