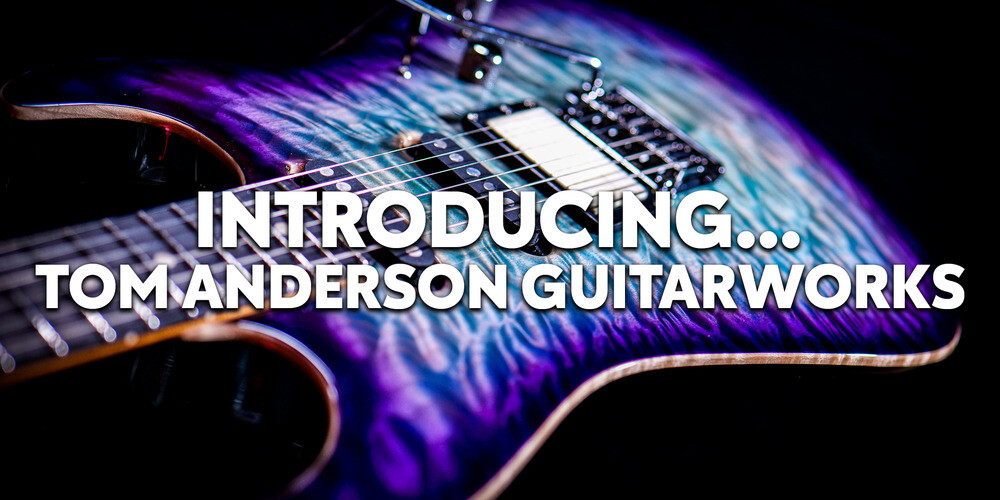 Peach Guitars | Introducing...Tom Anderson Guitarworks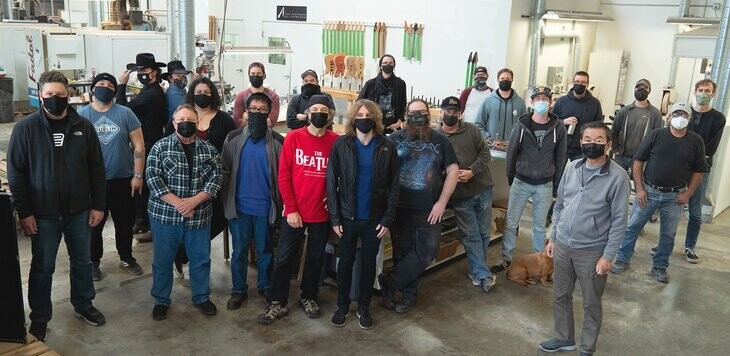 Three core values deep rooted within the DNA of Anderson Guitarworks are Innovation, Sustainability and Quality. Their mission is simple, to produce the world's finest feeling, playing, and sounding instruments with a unique vibe and character. There really is no one else like Tom Anderson.
Here at Peach Guitars we are proud to be the EXCLUSIVE Tom Anderson dealer for the UK, these guitars have just blown our mind and we couldn't be more excited to present these instruments to you all.
After humble beginnings back in '84 Anderson Guitarworks started life winding pickups and cutting guitar bodies for other builders. It wasn't until the following year in '85 that the first Tom Anderson guitar was born, a true labour of love this instrument captured the true soul and character of what it means to be a Tom Anderson instrument.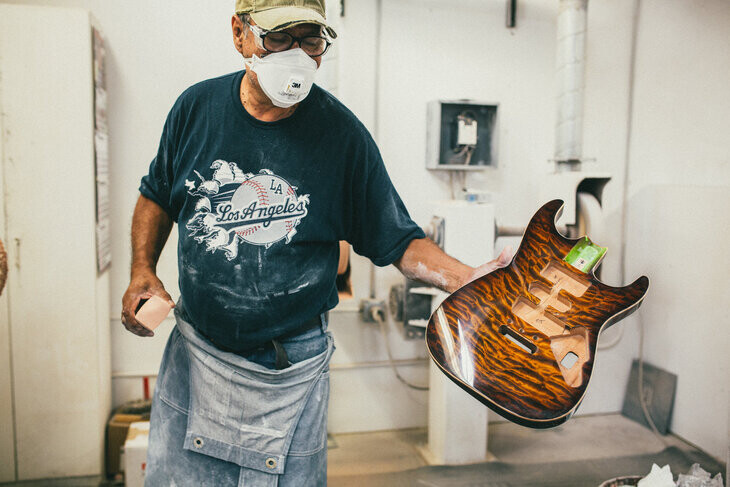 From those simple beginnings to their current state of the art facility their process has remained the same, every instrument begins life in the wood shop. After carefully selecting the finest and most beautiful woods Anderson Guitarworks utilises ground breaking CAD technology to achieve the most exacting tolerances found in the guitar industry. After the body is cut it finds its way into the hands of one of Anderson's master luthiers. It is at this point that the fine detail woodwork and incredible finishes are applied by hand, by the very best. Did you know that all of their paint jobs go through an ultraviolet light curing process? It really helps to open up the instrument, unleashing its true tonal potential!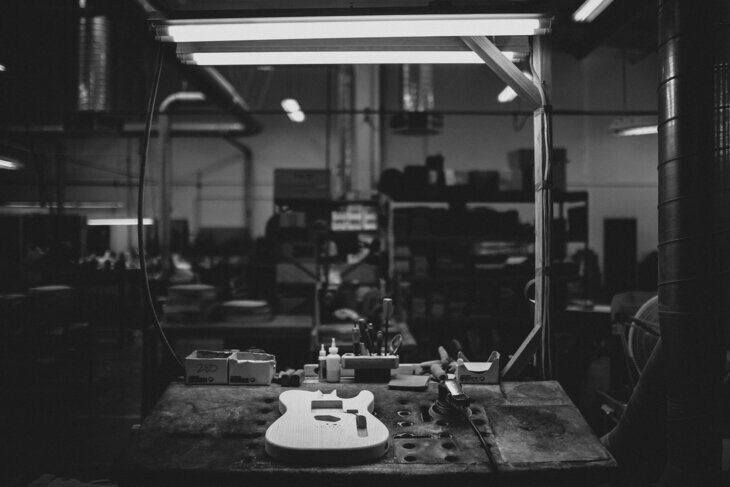 The final piece of the Tom Anderson puzzle is the precise coming together of all these incredible components, each piece playing a vital part to enable the instrument to achieve its maximum playability and sound. What does this all mean? It means a guitar of unparalleled quality, and no matter which model of you choose, you are getting that same level of excellence.
Wondering which Tom Anderson model is right for you? Well let's dive in and check out some of our favourites!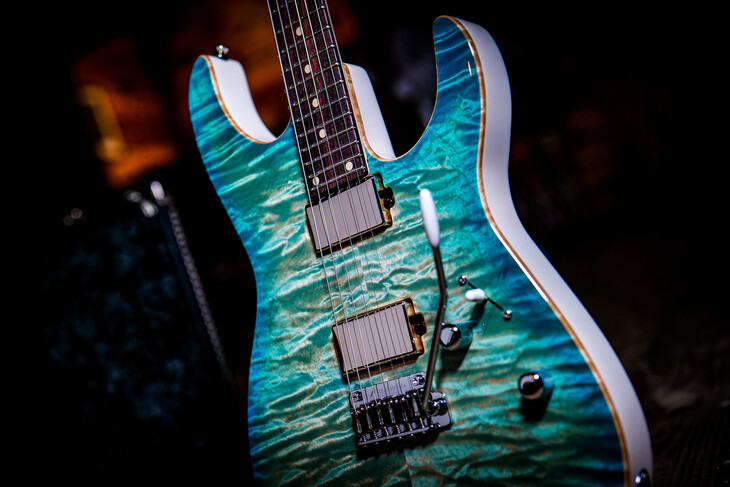 The Angel delivers a heavenly playing experience in the form of a 24 fret super shedder! It is crowned and enlivened by its gorgeous wood selection and feels great underhand, it's sure to be a fan favourite! The Angel range is then broken up further to include the "Angel Player" "Guardian Angel" and of course the "Guardian Angel Player", each variant possesses their own unique characteristics whilst retaining the qualities that make the Angel so special.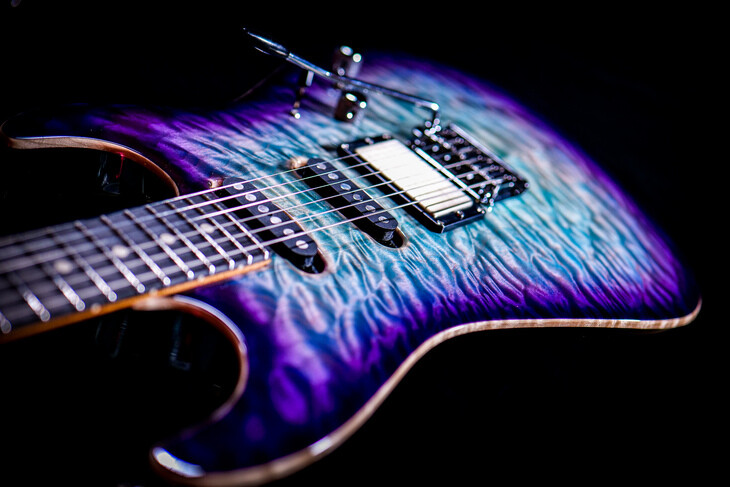 The Drop Top family of instruments pay tribute to the golden era of Rock 'n Roll guitar. That's right…The 80's! With its slick design and vibrant colourways these guitars allow your true musical personality to shine through! The defining feature of this instrument family is the iconic "dropped" maple top. Designed to make playing effortless Tom Anderson have painstakingly crafted a comfortable forearm contour that is neither invasive, nor a hindrance to your playing.
With other killer models available such like the "Raven" "Bobcat" and "Cobra" Tom Anderson possess one of the most complete and well-rounded product lines available, there really is something for everyone! We're incredibly proud to be the UK EXCLUSIVE dealer for Tom Anderson and are incredibly excited to welcome them into the Peach Guitars family.
Check out our full Tom Anderson range here and make sure to watch our delivery overview video below!