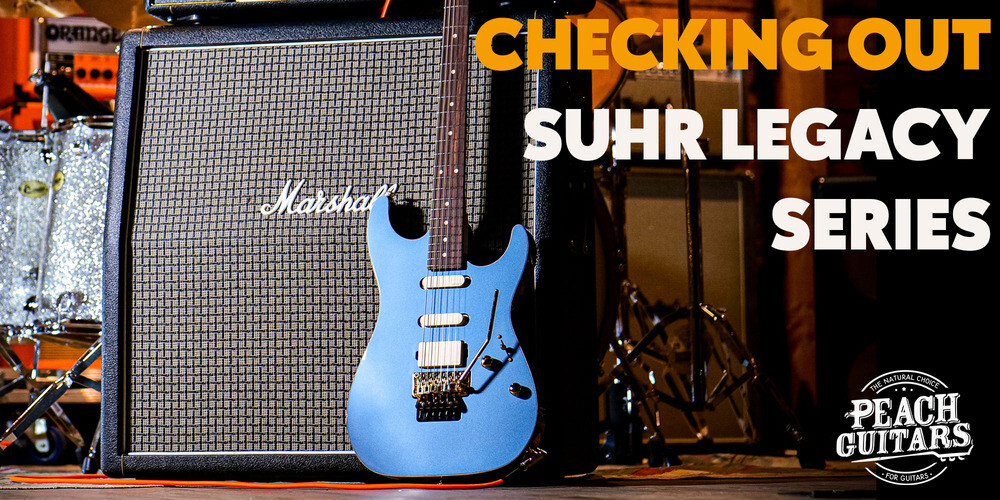 Peach Guitars | Checking out....Suhr Legacy Series
John Suhr is an icon, one of the finest builders of his generation, time and time again he has delivered for the elite guitarists of the world. Just look at the current Suhr signature artists, Ian Thornley, Pete Thorn, Mateus Asato, Andy Wood, Scott Henderson, these guys are the real deal.
And one guy who is maybe the most real of deals is Mark Knopfler, who John Suhr famously worked with back in the '80s. The Suhr Legacy is a modern tribute to the guitars that they worked together on back in '84. It delivers refined, super slick aesthetics, unparalleled playability and a tone that rivals any!
With an African Okoume body, partnered with a variety of Maple based options, Flame, Curly, Plain, it is tonally superior, light weight and beautifully poised for action. Visually it straddles that line between vintage and modern with real finesse, it's timeless but not dated.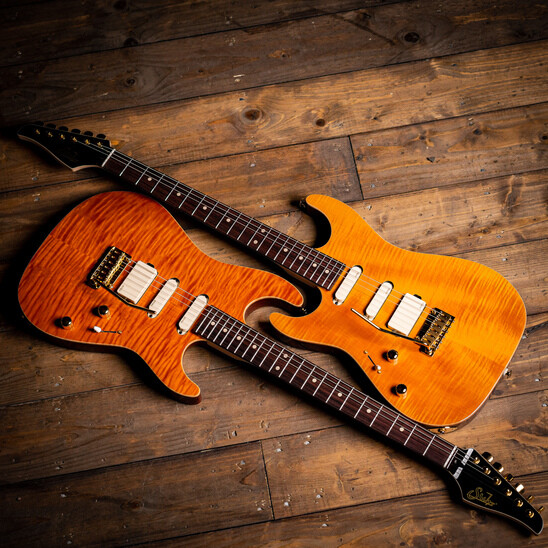 The Standard Legacy Suhr is equipped with Suhr's Even C Slim neck profile with rolled edges, The Indian Rosewood fingerboard and a 10"- 14" radius offers an extremely comfortable shape. The Maple neck is finished in satin, which provides the smooth feel of natural wood as well as protection from moisture. The 22 stainless steel frets offer great string bending potential and long lasting playability.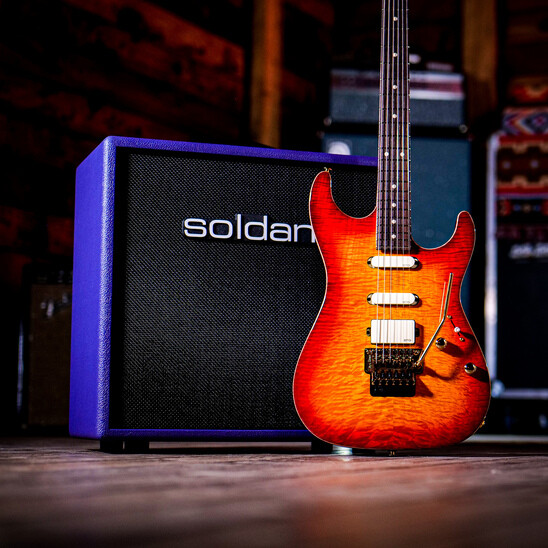 With the powerhouse pickup HSS combo, this guitar delivers monster tonal options. With a pair of EMG SA single coils and an EMG 85 humbucker this guitar is really versatile. Tuning stability comes from a cracking Floyd Rose tremolo, it offers improved performance and reliability.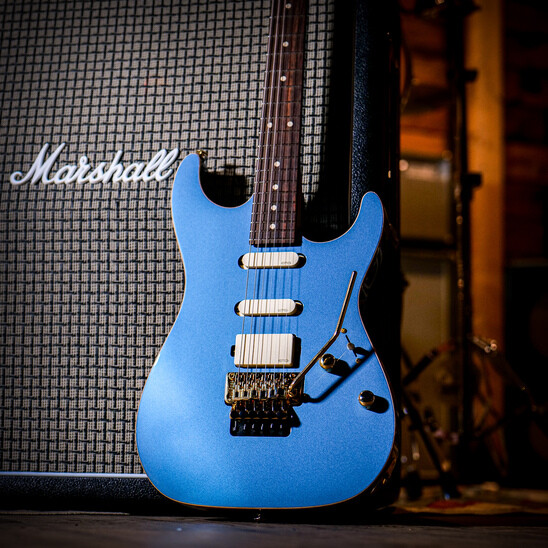 Vintage styling but with all the playability of a modern day Suhr, this is one serious guitar!
We've spent hundreds of hours with Suhr guitars in our studio, and we've put a few of our favourite Suhr videos below for you to browse. So grab a brew and take a seat, you're going to be busy for a few hours!
As always, you can buy with confidence from Peach Guitars. From meticulously inspecting each piece of equipment, professionally setting up each guitar, tracking every package, and delivering the best after-sales customer service, our team will do our best to make you feel welcome and offer genuine, professional advice.