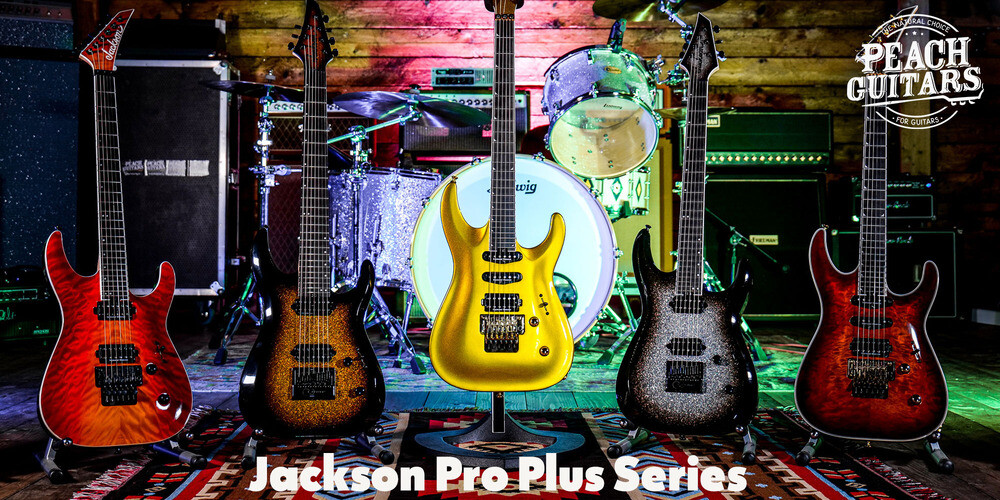 Checking out the Jackson Pro Plus Series!
With premium features and outstanding vibe and performance, Jackson's Pro Plus Series provide the ultimate shred experience for a price that certainly doesn't break the bank! Make sure to check out the full range down below!
We got these beauts in the studio recently and we absolutely loved them, so much so that we put together this rad little performance video!
Written and recorded entirely on Jackson Pro Plus Series guitars in house at Peach Guitars HQ, these powerhouse, super spec'd shredders could be yours!
Check out the full Jackson Pro Plus Series right here here!
As always, you can buy with confidence from Peach Guitars. From meticulously inspecting each piece of equipment, professionally setting up each guitar, tracking every package, and delivering the best after-sales customer service, our team will do our best to make you feel welcome and offer genuine, professional advice.