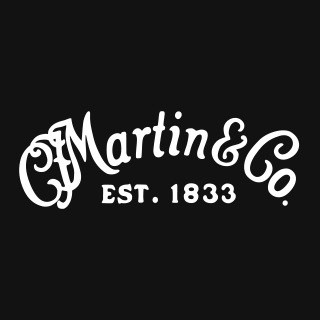 Martin X Series | 0-X1E
Figured Mahogany High-Pressure Laminate Front, Back & Sides - Fishman MX Electronics
Discover the Martin X Series 0-X1E, where durability and affordability meet remarkable tone. This Concert-sized model features a figured mahogany pattern HPL top, back, and sides, exuding elegance without sacrificing resilience. Enhanced with New Style 28 mother-of-pearl pattern fingerboard inlay and Fishman MX electronics, it ensures classic Martin style and electrifying sound. Equipped with Martin's Authentic Acoustic Lifespan 2.0 strings, this guitar is always ready to impress. Its Mortise & Tenon Neck Joint and Scalloped Spruce X-Brace guarantee stability and projection, while FSC Certified Richlite components reflect Martin's sustainability commitment. Wrapped in a soft gig bag with headstock, bridge, and endpin protectors, this versatile instrument stands prepared for any musical adventure. Trust the Martin X Series 0-X1E to ignite your musical passion and elevate your performance on any stage.
View In Showroom
Request an appointment with one of our team
WAYS TO PAY:

Introducing the Martin X Series 0-X1E, the perfect blend of durability, affordability, and exceptional tone. Crafted for musicians who crave versatility without compromising on sound, the Martin X Series guitars cater to your passion for music while respecting your budget constraints. With this guitar in your hands, you'll be able to unleash your musical creativity wherever, whenever, and however you desire - from the cosy confines of your living room to the spotlight of a grand stage or even the vast expanses of the great outdoors.
The Concert-sized model of the X Series boasts a captivating figured mahogany pattern high-pressure laminate (HPL) top, back, and sides, ensuring both a visually stunning appearance and a robust build that can withstand the rigours of constant playing and travel. But it doesn't stop there; Martin elevates the 0-X1E model with its signature New Style 28 mother-of-pearl pattern fingerboard inlay, adding a touch of timeless elegance that resonates with the classic Martin heritage.
Equipped with Fishman MX electronics, the 0-X1E guarantees that your exquisite sound translates effortlessly through amplifiers or recording equipment. So whether you're captivating an audience at an intimate gig or laying down tracks in the studio, the Martin X Series ensures you always sound your best. And let's not forget about the strings - the 0-X1E comes strung with Martin's renowned Authentic Acoustic Lifespan 2.0 strings, enhancing the guitar's already impressive tonal qualities.
Moreover, Martin recognises that a guitar should be as portable as it is melodious. The X Series 0-X1E comes with a new, soft gig bag that provides maximum protection. This bag includes headstock, bridge, and endpin protectors, shielding your beloved instrument from any potential mishaps during transit. Plus, the durable water-repellent exterior and foam padding give you the peace of mind to take your guitar on any journey, no matter the weather conditions.
When it comes to construction and design, the 0-X1E boasts a Mortise & Tenon Neck Joint, a tried-and-true technique that ensures stability and resonance in the neck joint. The Scalloped Spruce X-Brace further enhances the guitar's projection and responsiveness, allowing you to express your music with depth and clarity. The neck material, Rust Birch Laminate, offers strength and reliability, while the Performing Artist neck shape guarantees a comfortable and smooth playing experience.
Additionally, Martin takes pride in its commitment to sustainability by using FSC Certified Richlite for the fingerboard and bridge materials. With a hand-rubbed finish on the neck and Chrome Enclosed Gear tuning machines, every aspect of the 0-X1E is thoughtfully crafted to make it your ideal musical companion.
In conclusion, the Martin X Series 0-X1E is more than just an instrument; it's a gateway to musical exploration and self-expression. With its impeccable design, exceptional sound quality, and budget-friendly price, this guitar will be your ally in the pursuit of your musical dreams. Whether you're an aspiring musician or a seasoned performer, the X Series 0-X1E is your key to unlocking the limitless possibilities of your musical journey.