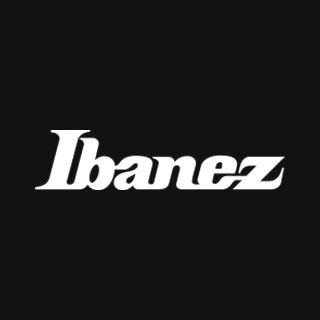 Ibanez Signature Models | KIKO100 - Kiko Loureiro (Megadeth) - Transparent Ruby Red
DiMarzio KIKO Original Pickups - Ibanez Edge Tremolo - Scalloped Fretboard On 19th-24th Frets
Unleash the power of innovation and excellence with the Ibanez KIKO100, a Japanese-crafted signature guitar bearing the name of legendary Megadeth guitarist Kiko Loureiro. Its 5pc Maple/Walnut neck ensures unrivalled tonal clarity and attack, while the deep horn scoop allows seamless access to high frets. A Rosewood fretboard delivers balanced tones, while a scalloped 19th-24th frets enhance high-note expression. The Flamed Maple top and Alder body offer aesthetic allure and well-balanced brightness with enriched resonance. DiMarzio KIKO pickups provide a versatile tonal range, and Gotoh machine heads ensure precision tuning. The Edge tremolo guarantees stability and comfort, with the tilt-in jack enhancing convenience. Elevate your music with the Ibanez KIKO100 and channel Kiko Loureiro's legacy of innovation and quality.
View In Showroom
Request an appointment with one of our team
WAYS TO PAY:

Introducing the Ibanez KIKO100, a testament to innovation and craftsmanship in the world of signature guitars. Meticulously crafted in Japan, this exceptional instrument bears the name of none other than Kiko Loureiro, the virtuoso guitarist of the legendary Thrash Metal band Megadeth. With the Ibanez KIKO100, you're not just holding a guitar; you're holding the very essence of musical excellence.
At the heart of this masterpiece lies the 5pc Maple/Walnut neck. Beyond its aesthetic allure, this neck ensures unparalleled tonal clarity and a ferocious attack that sets your performances ablaze. As your fingers dance along the frets, the Ibanez KIKO100's deep and bevelled lower horn scoop provides unbridled access to those high frets, empowering you to explore every sonic horizon with remarkable ease.
Enveloping your fingers is the sumptuous Rosewood fretboard, a wood known for bestowing a balanced and solid tone enriched with a focused midrange. The Ibanez KIKO100 doesn't just stop at convention; it elevates your playing with a scalloped fingerboard on the 19th to 24th frets. This innovative touch allows for seamless high-note bending and tapping, ushering in a realm of expressiveness that knows no bounds.
Aesthetic grandeur meets sonic supremacy with the Flamed Maple top and Alder body. The Flamed Maple top isn't just visually arresting; it's a testament to nature's artistry. Complementing this visual marvel is the Alder body, which contributes to a well-balanced, brilliantly bright tone that's further enriched with resonance and sustain. Every note you unleash resonates through time and space with unrivalled clarity and power.
Delving into the heart of sound, the DiMarzio KIKO original pickups stand as a testament to thoughtful engineering. Kiko Loureiro's eclectic musical journey, spanning from metal to jazz fusion, finds its voice in these pickups. The neck and bridge humbuckers, characterised by a medium output, harmonise frequency response for an exquisitely balanced sound. The single-coil middle pickup defies conventions, radiating enhanced power and warmth to harmonise seamlessly with the neck and bridge counterparts. As a crowning touch, the volume control hosts a push/pull coil-split mechanism for the humbuckers, gifting you a palette of tones limited only by your imagination.
Precision and stability are at your fingertips, thanks to the Gotoh machine heads. Immerse yourself in the world of seamless tuning precision, coupled with an irresistibly smooth tactile experience that keeps you in control. The Ibanez KIKO100 ensures that each note is flawlessly articulated, a testament to the pursuit of sonic perfection.
Central to the Ibanez KIKO100 experience is the Edge tremolo, a bridge that stands as a paragon of engineering prowess. Revel in exceptional tuning stability, courtesy of its groundbreaking design. Precision intonation adjustment and unparalleled playing comfort elevate your performances into the realm of sonic virtuosity.
Even the most intricate details matter. The Ibanez KIKO100 incorporates a tilt-in jack, a testament to the brand's unwavering commitment to user-friendly innovation. This ingeniously positioned output jack securely cradles your cables, ensuring uninterrupted sonic journeys, whether you're on stage, in the studio, or pushing the boundaries of creativity.
In essence, the Ibanez KIKO100 isn't just a signature guitar. It's an extension of your musical prowess, an embodiment of the relentless pursuit of excellence that defines Kiko Loureiro's artistry. With every note, you're forging a connection with a legacy of innovation, precision, and uncompromising quality. Elevate your music, embrace the Ibanez KIKO100, and unleash your sonic destiny.
Specifications
Number of Strings: 6
Number of Frets: 24
Tremolo: Yes