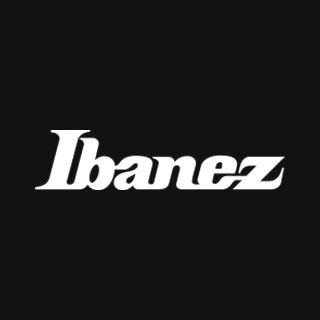 Ibanez Signature Models | JSM20 - John Scofield - Black Low Gloss
Ibanez Super 58 Pickups | A Beautiful Signature Instrument For A Master Player
"I loved the way the neck felt on my 1981 AS200, and that was the guitar I always returned to. You find what you're comfortable with and you stay with it. This became the basis for the JSM John Scofield Model introduced in 2001, which reproduced the original AS200 guitar, with added improvements."
- John Scofield
John Scofield's guitar work has influenced jazz since the late 70s and he is still going strong today. Possessor of a very distinctive sound and stylistic diversity, Scofield is a masterful jazz improviser whose music generally falls somewhere between post-bop, funk edged jazz, and R&B.
Born in Ohio and raised in suburban Connecticut, Scofield took up the guitar at age 11, inspired by both rock and blues players. He attended Berklee College of Music in Boston. After a debut recording with Gerry Mulligan and Chet Baker, Scofield was a member of the Billy Cobham-George Duke band for two years. In 1977 he recorded with Charles Mingus, and joined the Gary Burton quartet. He began his international career as a bandleader and recording artist in 1978. From 1982-1985, Scofield toured and recorded with Miles Davis. His Davis stint placed him firmly in the foreground of jazz consciousness as a player and composer.
Since that time he has prominently led his own groups in the international Jazz scene, recorded over 30 albums as a leader (many already classics) including collaborations with contemporary favourites like Pat Metheny, Charlie Haden, Eddie Harris, Medeski, Martin & Wood, Bill Frisell, Brad Mehldau, Mavis Staples, Gov't Mule, Jack DeJohnette, Joe Lovano and Phil Lesh. He's played and recorded with Tony Williams, Jim Hall, Ron Carter, Herbie Hancock, Joe Henderson, Dave Holland, Terumasa Hino amongst many other jazz legends. Throughout his career Scofield has punctuated his traditional jazz offerings with funk-oriented electric music. All along, the guitarist has kept an open musical mind.
Touring the world approximately 200 days per year with his own groups, he is an Adjunct Professor of Music at New York University, a husband, and father of two.
View In Showroom
Request an appointment with one of our team
WAYS TO PAY:

Tri-sound switch
The Tri-sound switch gives a humbucker pickup three different sounds, expanding the versatility of your guitar:
When the pickup selector switch is in the neck position, the neck pickup is selected. When the switch is in the centre position, both neck and bridge pickups are selected. When the switch is in the bridge position, the bridge pickup is selected. If the neck Tri-sound switch is in neck position, the neck pickup is in parallel mode. If the switch is in centre position, the neck side of the neck pickup is selected. If the switch is in bridge position, the neck pickup is in series mode.
Gibraltar Artist bridge
The Gibraltar Artist bridge, made of a light weight Aluminum bridge frame and Zinc saddles, provides natural tone, rich sustain and tuning stability. The low positioned saddles promise comfortable playability.
Ebony Fretboard w/ Artstar Fret Edge Treatment
Ebony produces a tight low end and mid-range with a defined high end attack. It also delivers quick response and rich sustain.
Super 58 pickups
The Super 58 pickups deliver smooth, nuanced tones along with a crisp, biting growl.
Bone Nut
The Bone nut provides richer tone from low to high.
Quik Change III Tailpiece
The Quik Change III tailpiece enables faster and easier string changing.