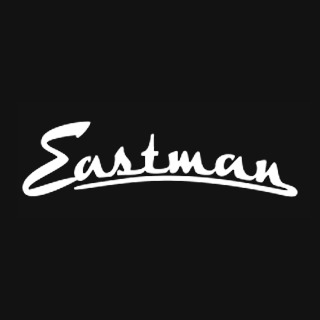 Eastman AC Series | AC522CE - Natural
Solid European Spruce Top, Solid Mahogany Back & Sides
Experience the AC522CE, a masterpiece crafted with meticulous attention to detail. This stunning guitar features a solid European Spruce top and solid Mahogany back and sides, delivering a balanced and resonant tone. With a comfortable Mahogany neck, smooth Ebony fingerboard, and 20 Jescar-FW43080 frets, playing becomes effortless. The exquisite wooden rosette, pearl headstock logo, and hurricane pearl/abalone inlays showcase its craftsmanship. Equipped with Gotoh tuners, LR Baggs electronics, and a hardshell case, the AC522CE is ready to elevate your musical journey.
View In Showroom
Request an appointment with one of our team
WAYS TO PAY:

Introducing the AC522CE, a masterpiece crafted by skilled artisans to redefine your acoustic guitar experience. With an array of exceptional features, this guitar is a testament to quality and precision. Let's dive into the specifications that make the AC522CE an instrument worth cherishing.
First and foremost, the AC522CE boasts a solid European Spruce top that delivers a rich and resonant tone. Paired with solid Mahogany back and sides, this guitar produces a balanced sound with remarkable depth and clarity. The hand-carved scalloped X bracings further enhance the tonal qualities, allowing for optimal vibration and projection.
The neck of the AC522CE is crafted from Mahogany, providing excellent stability and a comfortable playing experience. The traditional even "C" profile ensures a familiar feel in your hands, allowing you to effortlessly navigate the fretboard. Speaking of the fretboard, it's made of smooth Ebony with a 12" radius, ensuring effortless string bending and comfortable playability across all 20 Jescar-FW43080 frets.
One standout feature of the AC522CE is its attention to detail. The exquisite wooden rosette with turquoise/magenta purfling adds a touch of elegance to the overall aesthetic. The pearl headstock logo and hurricane pearl/abalone inlays further exemplify the guitar's exquisite craftsmanship. To top it off, the gloss finish on the body, back, and sides, along with the tortoise shell pickguard, creates a visually stunning instrument that will captivate both the eyes and ears.
But the AC522CE is not only about its stunning looks; it's also equipped with top-of-the-line hardware and electronics. The bridge and saddle, crafted from Ebony and Bone respectively, ensure optimal string-to-body transfer and precise intonation. The Gotoh SG301-20GG tuners offer smooth and accurate tuning, so you can focus on your playing. For amplified performances, the LR Baggs Element EAS VTC electronics faithfully reproduce the natural sound of the guitar, allowing you to share your music with the world.
The AC522CE comes with a hardshell case to protect your investment and a 4mm truss rod wrench for easy adjustments. Additionally, it is strung with D'Addario XT Phosphor Bronze strings, known for their long-lasting tone and excellent playability.
In summary, the AC522CE is a true work of art, combining superior craftsmanship, exceptional tonewoods, and high-quality hardware. Whether you're a seasoned professional or an aspiring guitarist, this guitar will inspire you to reach new musical heights. Immerse yourself in the captivating sound, feel the quality in your hands, and experience the joy of owning a truly remarkable instrument – the AC522CE.