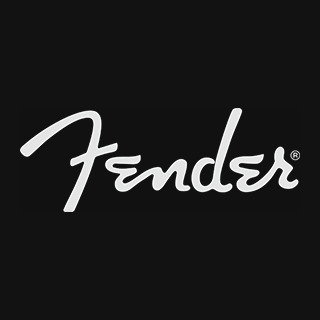 Fender Limited Edition Player Stratocaster | Roasted Maple - 2-Colour Sunburst
Roasted Maple Neck - Custom Shop Texas Special Pickups - Effortless Playability - Very Limited
Unlock the inspiring sound of the Limited Edition Fender Player Stratocaster in 2-Colour Sunburst. With its alder body, Roasted Maple neck, and Custom Shop Texas Special pickups, this guitar exudes authentic Fender style and feel. The "Modern C" neck profile and 9.5" fingerboard radius ensure effortless playability, while the 5-position blade switch opens up a world of tonal possibilities. This limited edition gem comes with a 2-Point Synchronized Tremolo and vintage-inspired hardware. With its striking finish and unmatched versatility, this guitar will become the cornerstone of your musical journey. Hurry, as this limited quantity won't last long! Embrace the legacy of Fender and unleash your musical vision with the Player Stratocaster.
View In Showroom
Request an appointment with one of our team
WAYS TO PAY:

Introducing the Limited Edition Fender Player Stratocaster, an iconic instrument that embodies the soulful sound and timeless style that defines Fender. This exquisite guitar, finished in a captivating 2-Colour Sunburst, boasts an array of exceptional features that make it a must-have for guitarists seeking authentic Fender feel, unmatched versatility, and a platform to create their signature sound.
Crafted with an alder body and a gloss finish, the Player Stratocaster radiates elegance and showcases the exceptional craftsmanship that Fender is renowned for. But what sets this limited edition apart is the premium Roasted Maple neck, enhancing both the tone and playability. The satin urethane finish on the back of the neck, coupled with the gloss urethane headstock face, provides a smooth and comfortable feel, allowing your hands to glide effortlessly along the fretboard.
The "Modern C" neck profile, with its comfortable and well-rounded shape, is a dream come true for players who value both speed and ease of play. The 9.5" fingerboard radius and 22 medium-jumbo frets ensure superb playability across all registers, making it a breeze to deliver expressive chords and fluid leads.
At the heart of this extraordinary instrument lies the trio of Custom Shop Texas Special Single-Coil Strat pickups, delivering the iconic bell-like highs, punchy mids, and robust lows that define the classic Stratocaster sound. With their crystal-clear articulation, these pickups imbue your playing with soulful expression, while their versatile nature ensures you can explore a wide range of musical genres with ease.
The 5-position blade switch offers a plethora of tonal options, from the bridge's searing tones to the neck's smooth warmth, with all the classic combinations in between. Master Volume, Tone 1, and Tone 2 controls allow you to fine-tune your sound to perfection, making this guitar a powerful tool for shaping your sonic identity.
The Limited Edition Player Stratocaster comes with a 2-Point Synchronized Tremolo with Bent Steel Saddles, providing smooth and expressive pitch bending for those soulful vibrato and dive-bomb effects. The 3-ply parchment pickguard and aged white plastic control knobs add a touch of vintage appeal, exuding classic Fender aesthetics.
This guitar is more than just an instrument; it's an extension of your creative vision. It's the platform that brings your musical aspirations to life, providing the authentic Fender experience you've always dreamed of. The standard cast/sealed tuning machines and synthetic bone nut ensure exceptional tuning stability, so you can confidently push your playing to its limits without worrying about going out of tune.
With only a limited quantity available, this guitar is a rare gem that will stand the test of time. The Limited Edition Fender Player Stratocaster in 2-Colour Sunburst is a celebration of Fender's legacy, combining tradition with innovation to offer a guitar that resonates with the soul of every guitarist who lays their hands on it.