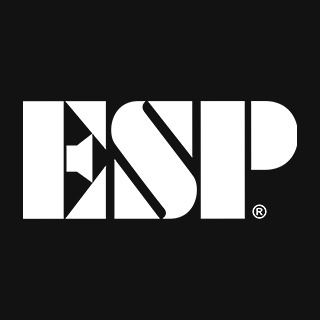 ESP LTD EC-1000 Duncan | Vintage Black
Unparalleled Performance & Tone - Seymour Duncan Pickups - Tonepros Locking TOM bridge
Meet the ESP LTD EC-1000 Duncan, the epitome of professional-grade guitars. With its vintage aesthetics, premium components, and flawless playability, this guitar redefines excellence. The captivating looks, gold hardware, and classic Seymour Duncan JB/'59 pickups make it a favorite among musicians. Crafted for both performance and affordability, the EC-1000 VB Duncan ensures that your music shines with brilliance. Whether you're a seasoned pro or an aspiring artist, this guitar will elevate your artistry to new heights.
View In Showroom
Request an appointment with one of our team
WAYS TO PAY:

Welcome to the world of professional-grade guitars tailored for discerning musicians - introducing the ESP LTD EC-1000 Duncan from the renowned LTD EC-1000 Series. Crafted with precision and passion, this guitar embodies the perfect harmony of unparalleled tone, supreme playability, captivating aesthetics, and unyielding quality. At its core, the EC-1000 VB Duncan is a remarkable instrument that bridges the gap between the aspirations of working professionals and the affordability sought by typical musicians.
Boasting an enchanting vintage vibe, the EC-1000 VB Duncan emanates an aura of classic elegance that captivates both the eyes and ears. Its meticulously crafted body/neck/headstock binding, complemented by dazzling gold hardware, reflects a timeless aesthetic that is sure to steal the spotlight on any stage. With the fusion of form and function, this guitar exudes a magnetic allure that sets it apart from the rest.
But looks alone cannot define a true musician's instrument. The EC-1000 VB Duncan's impeccable performance lies within its premium components, meticulously selected to elevate your playing experience to the highest echelons of brilliance. Outfitted with LTD locking tuners, you can rest assured that tuning stability is second to none, ensuring your focus remains solely on the music. Furthermore, the Tonepros locking TOM bridge and tailpiece guarantee spot-on intonation and perfect sustain, empowering you to unleash your creativity with boundless expression.
Central to the EC-1000 VB Duncan's enchanting sonic character are its world-renowned Seymour Duncan JB/'59 passive pickups. Renowned for their versatility and clarity, these pickups offer a dynamic range that spans from the raw aggression of roaring rock riffs to the soulful warmth of smooth jazz melodies. Whether you're in the studio or commanding the stage, the EC-1000 VB Duncan ensures that your sound remains true to your artistic vision.
Crafted to deliver unparalleled playability, this guitar features a set-thru construction, merging a mahogany body with a resilient 3 pc. thin "U" mahogany neck. The result is an instrument that feels like a natural extension of your hands, empowering you to navigate the fretboard with exceptional ease and fluidity. The Macassar ebony fingerboard, adorned with 24 XJ stainless steel frets, not only enhances the guitar's playability but also adds an aesthetic charm to its overall allure.
In conclusion, the ESP LTD EC-1000 Duncan epitomises the perfect amalgamation of artistry, engineering, and musicianship. With its breathtaking looks, premium components, and sublime playability, this guitar stands as a testament to ESP's commitment to delivering instruments that inspire greatness. Whether you're a seasoned professional seeking to elevate your craft or an aspiring artist on the journey to greatness, the EC-1000 VB Duncan is the instrument you can trust to take you there.