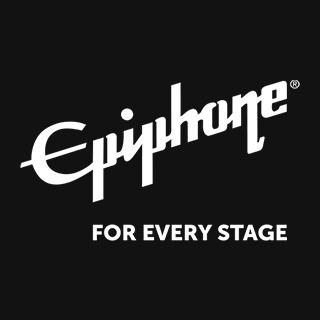 Epiphone Archtop Collection | Sheraton-II PRO - Vintage Sunburst
ProBucker 2 & 3 Humbucker Pickups - 5-Piece Maple & Walnut Neck
Discover the Epiphone Sheraton-II PRO, an exquisite semi-hollow electric guitar that pays homage to legendary artists like John Lee Hooker and Noel Gallagher. With its stunning layered maple body, versatile ProBucker pickups with coil-splitting, and impeccable craftsmanship, this guitar delivers timeless elegance, rich tones, and effortless playability. Elevate your musical journey with the Sheraton-II PRO and experience the magic of a true classic.
View In Showroom
Request an appointment with one of our team
WAYS TO PAY:

Experience the timeless elegance and legendary sound of the Epiphone Sheraton-II PRO, a true masterpiece that pays homage to Epiphone's iconic "thin-line" semi-hollow electric guitar. This remarkable instrument has been cherished by renowned artists like John Lee Hooker, Noel Gallagher, The Edge, and Emily Wolfe, leaving an indelible mark on the music industry for generations to come.
Crafted with meticulous attention to detail, the Sheraton-II PRO boasts a stunning layered maple body that exudes both beauty and resonance. Its sleek 60's SlimTaper neck profile ensures a comfortable playing experience, allowing you to effortlessly navigate the fretboard with ease. Speaking of the fretboard, you'll find the rich and smooth Pau Ferro fretboard adorned with custom Block and Triangle inlays, adding a touch of sophistication to this already exquisite guitar.
But the real magic lies within its pickups. Equipped with the highly acclaimed ProBucker 2 and ProBucker 3 humbuckers, the Sheraton-II PRO delivers an unrivalled tonal palette that is both versatile and dynamic. These pickups have been specially designed to capture every nuance and subtlety of your playing, whether you're diving into bluesy licks, rocking out with powerful chords, or exploring soulful melodies. And with the added feature of coil-splitting, you can effortlessly transition from thick, full-bodied humbucker tones to crisp, single-coil sounds, expanding your sonic possibilities even further.
Featuring a Graph Tech NuBone XL nut and 22 medium-jumbo frets, the Sheraton-II PRO ensures optimal playability and superior sustain. The LockTone Tune-O-Matic bridge with a matching stopbar tailpiece provides rock-solid tuning stability, so you can confidently dive into your performances without worrying about your guitar going out of tune.
In summary, the Epiphone Sheraton-II PRO is a masterpiece of artistry and craftsmanship, delivering a blend of timeless aesthetics, rich tonal versatility, and superb playability. Whether you're a seasoned professional or an aspiring musician, this guitar is sure to inspire you to new heights of creativity and musical expression. Immerse yourself in the legacy of the Sheraton-II PRO and experience the unparalleled joy of playing a true classic.