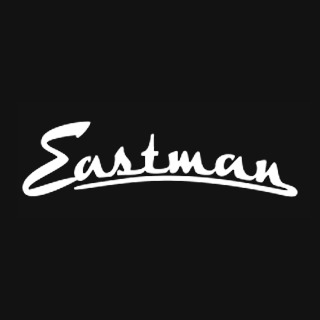 Eastman Truetone Vintage Gloss Thinline Series | T64/TV - Classic
Lollar Dog Ear P-90 Pickups - New Unique "Aged" Finish Without The Relic'ing
The Eastman T64/TV guitar combines quality craftsmanship with vintage-inspired features. It features a maple neck, ebony fingerboard, and 22 medium jumbo frets for comfortable playing. The Truetone Vintage Gloss finish gives it a classic look without excessive aging. Equipped with Lollar Dog Ear P-90 pickups and high-quality hardware, this guitar offers boutique quality at an affordable price. It's a great choice for vintage guitar enthusiasts.
View In Showroom
Request an appointment with one of our team
WAYS TO PAY:

Are you ready to elevate your guitar-playing experience to a whole new level? The Eastman T64/TV is here to redefine what you can expect from a guitar. Every inch of this instrument has been meticulously designed and crafted to deliver an unparalleled musical journey.
Let's start with the materials - the foundation of any exceptional guitar. The neck is constructed from the finest maple, ensuring stability, resonance, and a comfortable playing experience. Complementing the neck is a luxurious ebony fingerboard with a 12" radius, allowing for effortless note bending and smooth transitions across the frets. The nut, made from bone, ensures impeccable tone transfer and sustain, while the 22 medium jumbo Jescar frets (model 47104-P) provide the perfect balance between playability and vintage aesthetics.
The 24.75" scale length, a hallmark of classic guitars, grants you access to rich, warm tones with incredible depth and character. The body of the T64/TV is a work of art in itself. Crafted from deluxe maple laminate, it not only looks stunning but also contributes to the guitar's resonance and projection. The Ivoroid binding on the neck and body adds an elegant touch, enhancing the guitar's overall aesthetics.
But it's not just about looks - the T64/TV is equipped with pearl split block inlays that not only guide your fingers across the fretboard but also exude sophistication. The finish on this masterpiece is something truly special - the Truetone Vintage Gloss. It strikes a perfect balance between relic and non-relic, capturing the vintage essence without the heavy wear and tear. Inspired by the legendary Dana Bourgeois, this thin poly finish allows you to create your own marks over time, making this guitar uniquely yours.
Now, let's talk about the heart of the T64/TV - its pickups and hardware. Featuring top-notch aged hardware and Lollar Dog Ear P-90 pickups, this guitar ensures that your tone is nothing short of extraordinary. The US Bigsby B7 tailpiece, Gotoh GE104B-Relic bridge, Gotoh SD90-Relic tuners, and Gotoh EP-A1 Relic strap peg are all carefully selected to provide precise tuning stability and a vintage aesthetic.
The T64/TV offers versatile tonal possibilities with a 3-way switch and output jack crafted by Switchcraft and CTS 250k Audio Linear potentiometers. And the attention to detail extends to the wire used, which is Gavitt Braided Wire, ensuring robust connectivity.
In summary, the Eastman T64/TV is a boutique-quality guitar that doesn't break the bank. It's designed for vintage guitar enthusiasts who demand the best in craftsmanship, tone, and aesthetics. With its unique Truetone Vintage Gloss finish, impeccable hardware, and premium pickups, this guitar is an embodiment of musical excellence. Elevate your playing and make a statement with the Eastman T64/TV.
Specifications
Number of Strings: 6
Number of Frets: 22
Tremolo: Yes