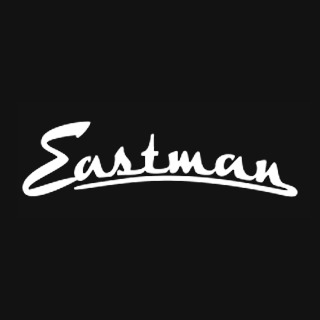 Eastman Thermo Cure Series | E40OM-TC - Natural Thermo Cure
Solid AAA Grade Thermo-Cured Adirondack Spruce Top, Solid Rosewood Back & Sides
Introducing the E40OM-TC, an extraordinary acoustic guitar that combines impeccable craftsmanship with exceptional performance. With a mahogany neck, ebony fingerboard, and scalloped X bracings, this instrument delivers a warm, resonant tone and unparalleled playability. The solid AAA Grade Thermo-Cured Adirondack Spruce top and solid rosewood back/sides produce a balanced, vibrant sound. Featuring exquisite details like abalone inlays, ivoroid/abalone binding, and a tortoise shell pickguard, the E40OM-TC is visually stunning. Built for durability, it includes a dual-acting truss rod, Gotoh tuners, and a bone nut/saddle. Complete with a gloss finish, nickel hardware, and a hardshell case, this guitar is perfect for musicians seeking exceptional quality and musical expression.
View In Showroom
Request an appointment with one of our team
WAYS TO PAY:

Introducing the E40OM-TC, a masterpiece of craftsmanship and innovation. This extraordinary acoustic guitar is designed to captivate musicians of all levels with its impeccable specifications and outstanding performance. Crafted with precision, every aspect of this instrument has been carefully considered to ensure an unparalleled playing experience.
The E40OM-TC boasts a neck made from premium mahogany, providing a warm and resonant tone that will resonate through your fingertips. The ebony fingerboard, with its smooth surface and luxurious feel, enhances playability and allows for effortless navigation across the frets. With a comfortable Traditional Even "C" neck profile, your hands will effortlessly glide along, enabling you to explore your musical creativity to the fullest.
Delivering exceptional tonal response and projection, the body of the E40OM-TC features a solid AAA Grade Thermo-Cured Adirondack Spruce top. This carefully selected wood, renowned for its rich and vibrant sound, ensures that each note you play is infused with clarity and depth. Complemented by the solid rosewood back and sides, the guitar produces a balanced and nuanced tonal character that will captivate both the player and the audience.
Enhancing the visual allure of this instrument are exquisite details such as the abalone snowflake inlays adorning the ebony bridge and the headstock's abalone logo. The binding, crafted from ivoroid and abalone, elegantly frames the guitar's body, fingerboard, and headstock, adding a touch of sophistication. The tortoise shell pickguard provides both protection and a classic aesthetic appeal.
Built for durability and stability, the E40OM-TC features a dual-acting truss rod, allowing you to adjust the neck to your desired specifications. The Gotoh SXB510-N tuners ensure precise tuning and stability, even during extended playing sessions. The bone nut and saddle contribute to the guitar's exceptional sustain and resonance, while the hand-carved scalloped X bracings enhance the instrument's resonance and responsiveness.
With a gloss finish on the body and back/sides, the E40OM-TC radiates elegance and sophistication. The nickel hardware perfectly complements the guitar's aesthetic, adding a touch of luxury to its overall appeal. It comes with a hardshell case to protect your investment and includes a truss rod wrench for convenient adjustments.
The E40OM-TC is ready to accompany you on any musical journey. Whether you're strumming gentle melodies or unleashing powerful chords, this instrument will exceed your expectations and unlock new levels of musical expression. Elevate your playing experience with the E40OM-TC, and let your music soar to new heights.