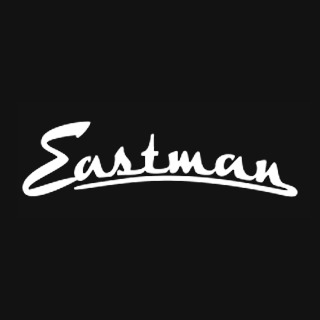 Eastman Antique Varnish Solid Body Series | SB55DC/v - Antique Vintage Red
Lollar 50's Spec Dog Ear P-90 Pickup
The SB55DC/v is a high-quality electric guitar that is designed for professional musicians. It features a one-piece Okoume neck, premium Ebony fingerboard, and Lollar 50's Spec Dog Ear P-90 bridge pickup. The guitar comes with a hardshell case for protection and boasts an antique varnish finish and antique nickel hardware. The SB55DC/v is perfect for blues, rock, and jazz and offers excellent playability.
View In Showroom
Request an appointment with one of our team
WAYS TO PAY:

Introducing the SB55DC/v - a stunning electric guitar that promises to take your music to the next level! This guitar is designed with the professional musician in mind, and boasts an impressive set of specs that are sure to impress. The one-piece Okoume neck is not only visually appealing, but also provides a smooth, comfortable playing experience that is second to none. The fingerboard is made from premium Ebony, and features a 12" radius that allows for effortless string bending and chord playing. The bone nut measures 1.68" and has a height of .022", providing the perfect balance between tone and sustain. The fretwire is made from high-quality Jescar FW47104-P, and boasts 22 frets that are perfect for both lead and rhythm playing.
The body dimensions of the SB55DC/v measure 13" x 1 7/8", making it compact and easy to handle, while the one-piece Okoume body back/sides provide a warm, balanced tone that is ideal for a wide range of musical genres. The single-acting truss rod ensures that your guitar stays in top condition, while the Pearl Eastman logo and Pearl Dot inlays add a touch of class to the overall design. The tortoise pickguard and backplates are both eye-catching and functional, while the white side dot colour ensures that you can easily navigate the fretboard, even in low light conditions.
The top coat finish is an antique varnish, which not only looks amazing, but also provides excellent protection against wear and tear. The hardware colour is an antique nickel, which complements the overall design of the guitar perfectly. The bridge is a TPWC-59NA Faber TPWC-'59, while the tuners are FKT33SBR-NA Faber Kluson style, providing excellent stability and tuning accuracy. The gold speed knobs are a stylish addition, while the Gotoh Relic Series EP-A1 strap peg is both functional and visually appealing.
The Lollar 50's Spec Dog Ear P-90 bridge pickup is a standout feature of the SB55DC/v, providing a warm, full-bodied tone that is perfect for blues, rock, and jazz. The pickup height is adjustable, allowing you to customise your sound to your exact preferences. The capacitors are .022 Sprague Orange Drop, which provides a classic tone with a modern edge, while the CTS 500K No-Load on the Tone potentiometers provide excellent control over your sound. The output jack is a Switchcraft #11, ensuring a stable and reliable connection, while the Gavitt Braided Wire pickup wiring provides excellent signal transfer. The strings are D'addario NYXL .010 - .046, which are perfect for both rhythm and lead playing, while the action height provides the perfect balance between playability and tonal clarity. The guitar comes with a hardshell case, ensuring that your investment is protected at all times.
In summary, the SB55DC/v is a guitar that is designed to meet the needs of the most discerning musicians. With its premium materials, outstanding specs, and stunning visual design, this guitar is sure to become a firm favourite with guitarists of all levels.