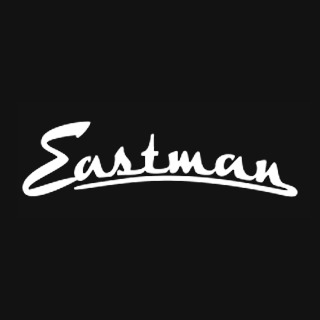 Eastman Truetone Gloss Solid Body Series | SB59-GB - Goldburst
Seymour Duncan '59 Pickups
Experience the pinnacle of craftsmanship and performance with the SB59. Meticulously crafted with a one-piece mahogany neck, ebony fingerboard, and a solid flame maple top, this guitar offers unparalleled tonal excellence and playability. Equipped with Seymour Duncan '59 pickups, a 3-way switch, and high-quality hardware, it delivers a versatile range of tones with impeccable clarity. The SB59's flawless construction, elegant design, and protective hardshell case make it a must-have for discerning musicians seeking an instrument of unparalleled quality.
View In Showroom
Request an appointment with one of our team
WAYS TO PAY:

Introducing the SB59, a masterpiece of craftsmanship and superior performance. This guitar is designed to inspire and captivate musicians of all genres. Let's delve into its remarkable features.
The neck of the SB59 is meticulously crafted from a single piece of Mahogany, ensuring exceptional stability and resonance. This choice of material provides a warm and rich tone that will elevate your playing to new heights. The ebony fingerboard adds a touch of elegance while offering smooth playability and a comfortable 12" radius.
Attention to detail is evident in every aspect of the SB59. The bone nut, measuring 1.68", contributes to optimal string spacing, allowing for precise fretting and effortless chord transitions. Speaking of frets, the Jescar FW47104 fretwire ensures smooth bends and accurate intonation throughout the entire scale length of 24 3/4".
The body of the SB59 boasts a solid flame maple top, a testament to its stunning aesthetics and tonal excellence. Combined with the one-piece mahogany back and sides, this guitar delivers a harmonically rich and resonant sound with excellent sustain. The body dimensions of 13" x 1 7/8" provide a comfortable playing experience without sacrificing tone.
To enhance its visual appeal, the SB59 features elegant binding on both the body and neck, made of high-quality ivoroid. The pearl headstock logo and pearl crown inlays add a touch of sophistication and luxury. Even the backplates are meticulously designed, with sleek black plastic.
The SB59's exceptional sound is further amplified by its top coat gloss finish, allowing the wood to vibrate freely and unleash its full potential. The hardware colour, nickel, complements the overall aesthetic and adds a touch of vintage charm. The Gotoh GE101A-NI tailpiece and Gotoh GE-104B-NI Relic bridge ensure rock-solid tuning stability and precise intonation.
Equipped with Seymour Duncan '59 pickups, the SB59 delivers a versatile range of tones. From warm and soulful blues to searing rock and everything in between, these pickups excel in capturing every nuance of your playing. The pickup height is set for a balanced and dynamic sound.
Crafted with the discerning musician in mind, the SB59 features a 3-way switch, allowing you to effortlessly navigate between pickups and find your desired tone. The Sprague Orange Drop capacitors and CTS 500K audio taper potentiometers ensure smooth and precise control over your guitar's sound. The Switchcraft output jack guarantees a reliable connection and longevity.
For optimal playability, the action height is set by the Peach techs, striking the perfect balance between comfort and responsiveness. To protect your prized instrument, the SB59 comes with a hardshell case, ensuring it remains in pristine condition whether you're on the road or storing it at home.
In conclusion, the SB59 is a testament to the artistry and dedication of its creators. From its flawless construction to its exceptional sound and striking aesthetics, every detail has been meticulously designed and crafted to inspire and empower musicians. Elevate your playing to new heights with the SB59.