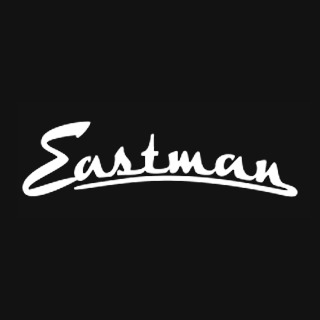 Eastman Truetone Gloss Archtop Series | AR580CE-HB - Honeyburst
Seymour Duncan Jazz Pickup
Experience the pinnacle of craftsmanship and innovation with the AR580CE guitar. Impeccably designed with a 3-piece maple neck, ebony fingerboard, and traditional even C neck profile, this instrument offers unparalleled stability and playability. The Seymour Duncan Jazz neck pickup captures rich, warm tones, while the solid spruce top and laminated flamed maple back/sides deliver a well-balanced, full-bodied sound. With exquisite aesthetics including pearl split block inlays, gold hardware, and a gloss finish, the AR580CE is a true masterpiece. Complete with a hardshell case for maximum protection, this guitar is a must-have for musicians seeking luxury and musical excellence.
View In Showroom
Request an appointment with one of our team
WAYS TO PAY:

Introducing the AR580CE, a masterpiece of craftsmanship and innovation that will revolutionise your playing experience. This exquisite guitar is meticulously designed with the finest materials and top-of-the-line specifications to deliver unparalleled performance and breathtaking sound. With its 3-piece maple neck and ebony fingerboard, the AR580CE offers exceptional stability, smooth playability, and precise intonation. The traditional even C neck profile ensures a comfortable grip, allowing you to effortlessly navigate the fretboard with ease.
Experience sonic perfection with the Seymour Duncan Jazz neck pickup, meticulously calibrated to capture every nuance and deliver rich, warm tones that will leave you mesmerised. The solid spruce top and laminated flamed maple back/sides contribute to the guitar's exceptional resonance and projection, providing a well-balanced, full-bodied sound that will captivate both the player and the audience.
The AR580CE's superior construction extends to its hardware and aesthetics. The gold hardware adds a touch of elegance, complemented by the beautiful ebony bridge and tailpiece. The adjustable ebony bridge allows for precise action adjustment, ensuring optimal playability and comfort. The Gotoh SG360-EN01GG tuners with ebony buttons provide exceptional tuning stability, so you can focus on your performance without worrying about constant tuning adjustments.
Not only does the AR580CE excel in performance, but it also boasts stunning visual appeal. The pearl split block inlays and maple binding exude sophistication, while the gloss finish enhances the guitar's natural beauty, allowing it to shine on any stage. The included hardshell case ensures maximum protection for your prized instrument, making it easy to transport and store.
With its impeccable craftsmanship, superior sound quality, and breathtaking aesthetics, the AR580CE is the epitome of luxury and musical excellence. Whether you're a professional musician or an avid enthusiast, this guitar will elevate your playing to new heights and become an heirloom instrument to be cherished for generations. Experience the pinnacle of artistry with the AR580CE and prepare to be inspired.