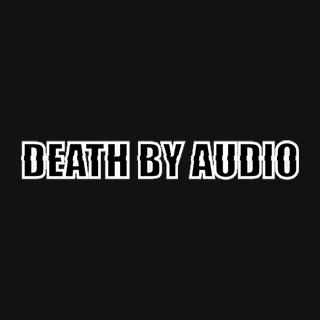 Death By Audio Space Bender | Chorus Modulator
LFO In The UFO
The SPACE BENDER chorus modulator replicates and warps your signal into beautiful and organic transmissions from a dimension somewhere beyond linear time.
It is based on dynamically modulated delay lines that allow for a wide range of sounds ranging from chorus to flanger and even modulated delay. Its simply and easy-to-use rocker switch interface gives the user control over delay time settings (x1 and x10), modulation source (LFO or ENVelope) and the effect intensity (LO and HI - for everything from subtle vintage sci-fi sounds to wild oscillations and feedback).
In typical DBA manner, this is not just your run of the mill chorus, but a flexible modulating device that borders on the realms of sonic mayhem.
View In Showroom
Request an appointment with one of our team
WAYS TO PAY:

Under the hood lies an array of dynamically modulated delay lines allowing you to craft subtle vintage sci-fi sounds, bending sonic bedlam, and pulsing atmospheres. Never again will you say this chorus pedal just isn't intense enough!
These in combination with the rocker switch settings let you move smoothly through a wide range of effect types allowing for new ways of thinking and experimenting with modulated delay, chorus, and flanger.
Chorus/Flanger/Modulated Delay effects pedal
Stretches the signal into glassy bell resonances, massive reverse dive bombs, and seasick demon drones
Provides flange and chorus sounds with slower modulation, while long times will give you wiggling, modulated delay
Simple but deep control interface with easy-to-use rocker switches
Delay Time switch - selects between x1 (very short delay time) and x10 (longer delay time)
Modulator switch - for selecting between sine wave LFO or Envelope (ENV) for modulation source
Intensity switch - selects between LO (less intense modulation) and HI (really intense for wild sounds, oscillations and feedback)
Internal Gain trim pot ranging from unity to 'way too loud'
True Bypass Switching
Compact footprint and top-mounted jacks for easy pedalboard mounting
Powered by regular 9 V DC PSU (centre -, 2.1 mm, ~65mA current draw)
Stretch and pull your sound waves to craft glassy bell resonances, massive reverse dive bombs, and seasick demon drones with a simple (but deep) interface.
The spectrum of living, breathing sound manipulations stowed within the SPACE BENDER serves as an interstellar gateway for the next wave of musicians to create a universe of haunting and unexplored soundscapes.
See you on the other side!