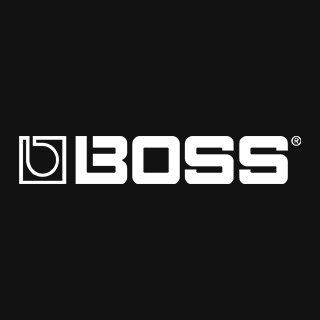 BOSS Nextone Artist | Guitar Amplifier
Four Power Stages, Unlimited Expression
Professional performance amplifier with authentic Tube Logic tone
Four analog Class AB power amp circuits, selectable from the panel: 6V6, 6L6, EL84, and EL34
Portable combo design with 80 watts of power and custom 12-inch speaker
Clean and lead channels, with standard and custom mode options
Dynamically responsive power control for cranked-up sound and response at reduced volumes
Nextone Editor (macOS/Windows) for customizing tone stack type, sag, bias, effects, Character Shape, headroom, system settings, and much more
Boost and Tone switches for adding crunch and sparkle
Built-in delay, tremolo, and reverb effects, plus loop for patching in external effects
External speaker jacks: one 8 ohm and two 16 ohm
Line, USB, and phones/recording outputs, with three Air Feel mic'd cab settings selectable from the Nextone Editor
Support for direct recording and re-amping via USB
View In Showroom
Request an appointment with one of our team
WAYS TO PAY:

The Boss Nextone is the latest in a long line of revolutionary designs by the forefathers of modern guitar tone, Boss. This is a brand new concept that is fuelled by Boss' proprietary Tube Logic Technology, if you are looking to maximise your tonal output in the studio or on stage, you are going to want to check this amp out!
Generally, an amp will benefit from only one power amp circuit, giving the amp one tonal character. Nextone features 4 analogue class AB power amp circuits, fusing Tube Logic tech with solid state circuits, each power amp selection is a clear revoicing of the signature sounds we have all come to love.
From the top panel you can select between the American 6V6 and 6L6 sound or the British inspired EL84 and EL34 tube sounds. Channelling the magic of a Fender Princeton one minute and the raw power of a Marshall Plexi the next, the next tone allows you full control over your sound. Customisation is right at your fingertips and each circuit really does change the way the amp reacts with the speaker. This is not a modelling amp but it does feature accurate delay and reverb effects to really enhance your playing experience.