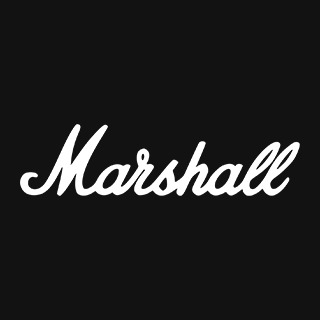 Marshall DSL Mark III | DSL40 Combo
Experience New Tonal Freedom
The DSL series is an accessible and versatile all-valve range, ideal for players looking to step in to valve amps. The two channels offer a broad spectrum of tones, everything from bright cleans to heavy distortion.
A varied range with models for all situations, from 1W to 100W.
Two channels that cover everything from bright cleans to heavy distortion.
Easily incorporate effects with the built-in reverb and effects loop.
Power reduction for practising at low volumes.
View In Showroom
Request an appointment with one of our team
WAYS TO PAY:

The DSL40 has been designed with a 12 G-12 v-type speaker for those who need exceptional tone and flexibility. With rich functionality including the ability to move between two sounds within each gain channel, players can experiment and release their personality through sound.
CHOOSE YOUR TONE
Using the reverb, FX loop, tone shift controls and two footswitchable gain channels you can create a style that suits you and another to release your alter ego.
VARY THE OUTPUT
The DSL40 has five speaker outputs giving you plenty of flexibility and the ability to record, with a standby function for silent recording as well. It can be taken from the bedroom, to the studio and onto a gig.
MIDI COMPATIBILITY
The amps features can be controlled using any MIDI equipment, so for those technical players you can play this amp and different MIDI equipment at any one time.
STAND OUT ON STAGE
The DSL40 has two master volumes for those loud solo moments.
PICK YOUR ENVIRONMENT
Power can be reduced from 40W to 20W without affecting the quality meaning the DSL40 can be used in multiple environments with confidence.