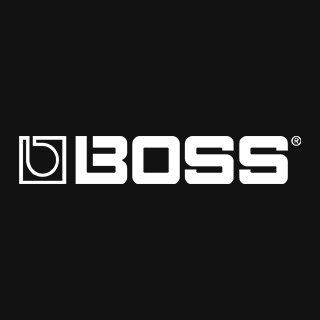 BOSS MD-500 | Modulation
Monster Mod Machine
Studio-level sound with first-in-class 32-bit AD/DA, 32-bit floating point processing, and 96 kHz sampling rate
12 modes and 28 modulation types, all with deep editing parameters
Classic mod effects and BOSS originals, newly enhanced with cutting-edge technology
A/B Simul mode for using two patches at once, with your choice of series/parallel connection and mixed or split A/B output
Insert Loop function allows you to use mod effects before, after, or around drive pedals
Graphic LCD and intensive real-time control options
297 onboard patch memories and hands-on controls
Selectable buffered-bypass or true-bypass operation
MIDI I/O for interfacing with MIDI control devices
USB-MIDI for connecting to the MD-500 Editor/Librarian or a DAW
Runs on four AA-size batteries or PSA-series AC adapter
View In Showroom
Request an appointment with one of our team
WAYS TO PAY:

The BOSS MD-500 is the most powerful and versatile modulation pedal BOSS have ever produced. Building on the success of the single pedal modulation range, the MD-500 takes modulation to a new level.
With 12 modes and 28 modulation types, the MD-500 offers a huge range of options. From slick chorus to lush vibrato, you have a whole world of options at your feet. With A/B simul mode you can run two patches simultaneously, enabling you to layer each patch even further for a full force modulation experience.
The MD-500 benefits from MIDI I/O for external midi control, while the USB connection allows you to fully utilise the free MD-500 editor and library software. There are 297 on-board patch memories which can be used for all your user presets while the easy to use controls make it simple to switch between patches.
It's a super comprehensive pedal that delivers studio quality in an easy to navigate pedal.