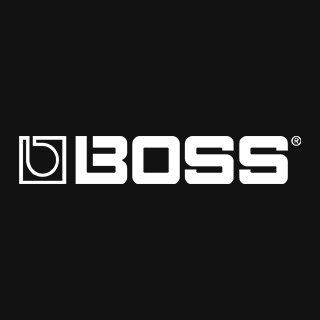 BOSS KATANA-100/212 MkII | Guitar Amplifier
The Evolution Of A Modern Classic
Stage-ready 100-watt combo amp with two custom 12-inch speakers
Tube Logic design approach produces class-defying power, authoritative punch, and cutting presence
Five unique amp characters (Clean, Crunch, Lead, Brown, and Acoustic), plus newly voiced variations for each
Five independent effects sections (Booster, Mod, FX, Delay, and Reverb), with three selectable variations in each
Dedicated Pedal FX for foot-controlled wah and pedal bend
Updated BOSS Tone Studio software for customizing your sound with over 60 different BOSS effects, channel and global EQs, adjustable routing, and much more
Power Amp In for preamps, modelers, and multi-effects
Stereo Expand out to link with a second Katana MkII (100-watt models only)
Eight Tone Setting memories for storing and recalling all amp and effect settings
Power Control for achieving cranked-amp tone and response at low volumes
Three Cab Resonance options (Vintage, Modern, and Deep), selectable from the panel or BOSS Tone Studio
Mic'd cabinet emulation on the line, USB, and phones/recording outputs, with three Air Feel settings available in BOSS Tone Studio
Optional GA-FC foot controller provides complete amp control, including Tone Setting selection, effects on/off,expression pedal control, and more
Connections for up to two footswitches or an expression pedal
Effect loop, with selectable series/parallel operation and adjustable level in BOSS Tone Studio
Pro setups available at BOSS Tone Central
View In Showroom
Request an appointment with one of our team
WAYS TO PAY:

Katana MkII takes the acclaimed Katana guitar amp series to the next level, turbocharging the core platform with more sounds, more effects, and more features. Newly voiced variations are now available for all five amp characters, doubling the tonal options. And the onboard effects categories have been expanded from three to five, providing even more real-time processing to choose from. The usability has been ramped up too, with a power amp input for modelers and multi-FX, easy stereo expansion for dual amp setups, updated editor software, and many other enhancements.
Katana MkII's five primary amp characters offer everything from organic vintage tones to modern high-gain sounds, plus a dedicated voice optimized for acoustic-electric guitar. The characters have now been extended with newly voiced variations, providing a wider palette of tone options to craft your personal sound.
Katana MkII now includes five simultaneous effects categories, putting the tone-shaping power of a massive pedalboard right inside your amp. Independent Booster, Mod, FX, Delay, and Reverb sections come loaded from the factory with three variations in each, providing 15 ready-to-play effects to choose from. Connecting to BOSS Tone Studio lets you dive much deeper if you want - customize the sections with over 60 different effect types, change the order with four different chains, and much more.
The Katana-100/212 MkII rocks as a standalone amp, but it also excels as a powered cabinet for a favorite preamp, modeler, or multi-effects unit. Connecting to the rear-panel Power Amp In jack bypasses Katana MkII's preamp and effects, letting you tap straight into the Tube Logic power section, complete with grab-and-go Power Control. And with BOSS Tone Studio, the input can be easily optimized for your particular gear with a high-pass filter and adjustable gain.
The Katana-100/212 MkII features line, USB, and phones/recording outputs with mic'd cabinet emulation, letting you send mix-ready amp tones to a PA system, computer DAW, or headphones. The direct sound can be shaped with three different Air Feel settings, which are accessible from BOSS Tone Studio. Two-channel USB operation is supported, allowing you to track in true stereo with many of Katana's modulation, EQ, delay, and reverb effects.