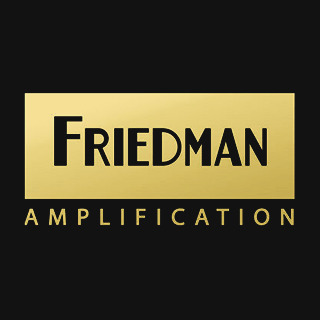 Friedman Amps Dirty Shirley | Head
1 Channel - 40 Watt - Hand-Wired Boutique Tube Amp - Modified JTM 45 Vintage High-Gain That Still Cleans Up
40-Watt all tube head
Single channel
Handwired in the USA
High and low sensitivity inputs
2 x 5881 power tubes
3 x 12AX7 preamp tubes
Gain, Master Volume, Bass, Middle, Treble and Presence
Ultra transparent series FX loop
4, 8 and 16 ohm Impedance selector switch
Custom USA made transformers
Limited Lifetime Warranty
Dimensions: 10.5" (D) x 24" (W) x 10" (H)
Weight: 30.5 lbs.
View In Showroom
Request an appointment with one of our team
WAYS TO PAY:

The Friedman Dirty Shirley 40w Head is an amp that totally nails all those classic 60's and 70's rock tones. It's safe to say it has been a Peach favourite since we first started stocking Friedman amps.
It's simply the best rock and roll guitar amp for the guitar player that likes to keep things simple and just ride the volume control on the guitar for different tones.
The Dirty Shirley is a 40 watt version with 2 x 5881 power tubes and 3 x 12AX7s, based on a modified JTM 45, it delivers the signature high gain tone for which Friedman is best known. This little beast delivers a huge range of crystal clean tones.
The amp is also equipped with an ultra-transparent series FX loop, so you can patch in your favourite time based effects and clean boost without any degradation in tone.
The Friedman Dirty Shirley is 100% handwired in California, USA.