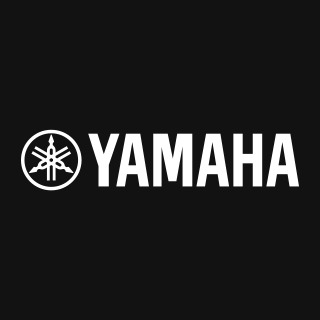 Yamaha Red Label | FSX5 - Vintage Natural
Solid Sitka Spruce Top, Solid Mahogany Back & Sides - Atmosfeel Pickup & Preamp System
Yamaha's Red Label series are inspired by their 1960s acoustics and then refined with modern approaches and advances in technology. The result is a range of guitars that are light, sound old and play beautifully.
View In Showroom
Request an appointment with one of our team
WAYS TO PAY:

This guitar is part of Yamaha's prestigious Red Label series - built by their finest luthiers in Japan.
Having solid mahogany back and sides allows this guitar to achieve the gorgeous and responsive woody mid-tones that compliment the bright and articulate tones produced by the solid spruce top.
The top on this guitar has been treated to Yamaha's ARE process. This is their Acoustic Resonance Enhancement, an amazing feature that gives the guitar a played-in sound and vintage tonal vibe without any cosmetic relicing. It is achieved using a controlled formula of heat, humidity and atmospheric pressure and really makes the guitar come alive.
A new bracing system was developed for this guitar, carefully designed to enhance the low-end and harmonics without compromising the structural integrity.
The Atmosfeel 3-way pickup & preamp system uses a piezo sensor in the bridge to capture low frequencies, a microphone for low- and mid-range, and Yamaha's proprietary newly developed thin synthetic sheet soundboard transducer for high frequencies. The result is a full, natural sound with simple controls that make it easy to get great plugged-in tone. The microphone sound particularly compliments solo performers and chordal players, while a lower blend may be preferred by fingerstyle players and guitarists who need to cut through a full band and use the pickup sound more.
The Bass knob controls a peaking EQ. The centre frequency raises when boosting and lowers when attenuating, so that low frequencies which could be problematic on stage can be removed but never added.
Yamaha are no strangers to making acoustic guitars and have used their decades of experience to create an extremely comfortable neck. Having added the opinions of many players, builders and guitar techs into the mix, the result is a neck that feels easy to play with excellent high access. The finishing touch is hand-rolled fingerboard edges for a comfortable, played-in feel.
High-quality materials are used throughout, not just in the body woods as mentioned above. The nut and saddle ae bone whilst the fingerboard, bridge and pins are ebony.
For the ultimate protection, these top-tier Red Label models are shipped in a hardshell case.