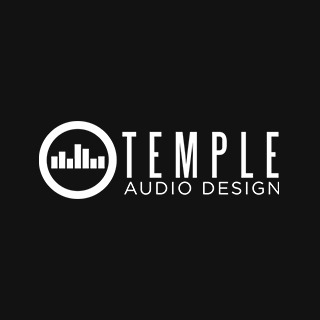 Temple Audio Templeboards | DUO 24" - Vintage White
A Great Balance Between Space & Portability
Two 'BOSS-sized' pedals widths wider than the DUO 17, the Temple DUO 24 in Vintage White provides plenty of room for a decent selection of pedals while still remaining a fairly compact board. This is a great choice for those looking to house 'one of everything' for commonly used effects. All DUO series pedalboards feature one (1) micro module slot and two (2) mini module slots per side.
View In Showroom
Request an appointment with one of our team
WAYS TO PAY:

LIGHTWEIGHT. DURABLE. CONFIGURABLE.
Temple Audio's unique perf pattern allows for a customized pedal layout using their Quick Release Pedal Mounting System. Made from lightweight powder-coated aluminium, it's a modular system for artists to perfect their setup and take it with them. Professional quality meets a well-engineered solution.
Quick Release Pedal Mounting System
The perf pattern allows you to mount pedals and manage cables all in one. Simply attach a mounting plate to your pedal and secure it to the board using the thumbscrew. The pedals will stay square and firmly in place. No twisting, no wobble.
Modular End Panels
Every Templeboard is set up to be unique to the artist using it. They've created a selection of MODs to make that process as easy and functional as possible. Route your audio path, power your pedals, quickly change inputs/outputs, and more. Temple MODs can easily change the way you use your board. Each DUO Series end panel has two MOD slots and one Micro MOD slot. Take full advantage of our full MOD selection.
DURABLE. MODULAR. LIGHTWEIGHT.
The DUO Series provides a great balance between space and portability. Fit all of your favourite pedals, power supplies, and MODS into a travel-ready rig.
Perf-ect Placement
The unique perforated mounting surface with cable management holes allows you to 'Tetris' in more gear than you'd expect.
Made in Canada
Manufactured in Saskatchewan, Canada.
SPACE TO PLAY
The DUO Series is a little over two pedals deep and can accommodate volume pedals. This is the most popular choice for guitar players of all skill levels.
BIG, BIGGER, BIGGEST
The DUO Series is offered in three lengths: 17in, 24in, and 34in. This gives you the flexibility to use all of your favourite pedals.