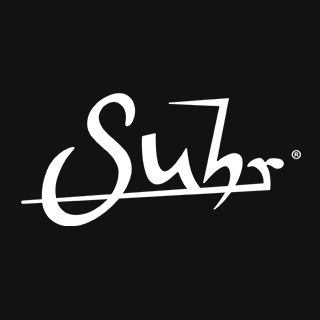 Suhr Pete Thorn Signature Standard Garnet Red Wilkinson HSS
Suhr Thornbucker II & V63 Single Coil Pickups w/SSCII Hum-Cancelling System - New Pickgaurd Design
Unleash your musical prowess with the Suhr Pete Thorn Signature Standard HSS, a harmonious fusion of Pete Thorn's artistry and Suhr's craftsmanship. Discover the resonant power of the 'Thornbucker II' pickup, perfectly complemented by the V63 pickups, while the SSCII system eliminates 60-cycle hum. Meticulously designed for versatility, its Alder body, Roasted Maple neck, and Ebony fingerboard unite to create an unparalleled playing experience. The Suhr Locking Tuning Machines and Wilkinson WVS-130 bridge ensure impeccable stability and intonation. Elevate your musical journey with the Pete Thorn Signature Standard HSS, where tone and innovation converge.
"The super-comfortable all-new roasted maple Pete Thorn Signature 60s soft V-neck shape is like a blend of my favorite vintage ?64 and my favorite Suhr Classic S necks. The warm, clear, and ballsy sounding, all-new Thornbucker II humbucker integrates beautifully with the Suhr V63 single coils and versatile pickup switching. John and I worked really hard to perfect the look and flow of the new pick guard design and I chose some familiar and some brand new awesome colors. This guitar is a gigging players dream. Just like my two humbucker Signature model, this is a versatile tone machine with stunning looks, it's both classic and fresh." - Pete Thorn
View In Showroom
Request an appointment with one of our team
WAYS TO PAY:

Introducing the epitome of musical excellence ? the Suhr Pete Thorn Signature Standard HSS. For those who revel in the sonic symphonies crafted by Suhr, the name Pete Thorn reverberates with a harmonious resonance. A virtuoso session player, Thorn has graced the stage alongside legends such as Don Henley, Chris Cornell, and Melissa Etheridge. His musical finesse and expertise are not merely confined to the limelight; he stands as a revered Suhr artist and a true maestro in the realm of YouTube gear demos, unravelling the sonic secrets of music equipment.
Now, the stage is set for you to embrace the allure of the all-new Pete Thorn Signature Standard HSS, a creation that harmoniously blends Thorn's unparalleled artistry with Suhr's unrelenting commitment to excellence. A visual marvel, the guitar boasts an exquisite new pickguard design, a testament to Suhr's meticulous craftsmanship. The pièce de résistance lies in the remarkable Pete Thorn & John Suhr designed pickup - the 'Thornbucker II'. This ingeniously engineered pickup transcends boundaries, delivering a symphony of tones that are not just heard, but felt, igniting the very core of your musical soul.
The essence of Pete Thorn's guitars resides in their boundless versatility, meticulous attention to detail, and an ethereal tonality that transcends conventional limits. Let's delve into the heart of this masterpiece. The body, crafted from select Alder, forms the canvas upon which your musical odyssey shall unfold. Its glossy finish is a testament to the seamless blend of aesthetics and functionality.
The Roasted Maple neck is a tactile delight, a testament to Suhr's commitment to elevating your playing experience. Complementing this is the Ebony fingerboard, where your fingers dance upon a landscape of musical possibilities. The Pete Thorn 60's Soft V neck back shape (measuring .830"-.910") is a tribute to classic designs, offering a comfortable grip that caters to both intricate chords and blistering solos. The fingerboard radius, a compound 10"-14", ensures effortless bends and fluid playability across all registers. With 22 Jumbo Stainless Steel frets (.057"x.110") enhancing durability and facilitating pristine intonation, every note resonates with clarity and precision.
The heart of any guitar lies in its electronics, and the Pete Thorn Signature Standard HSS soars to unparalleled heights. The Thornbucker II at the bridge is a sonic juggernaut, delivering a scintillating blend of power and articulation. The V63 pickups at the middle and neck positions exude vintage warmth, enriching your sonic palette. Enter the SSCII - the Silent Single Coil II system - an innovation that resides within the guitar's body, effectively taming the notorious 60-cycle hum that has haunted musicians for generations. This revolutionary system operates seamlessly with traditional single-coil pickups, a testament to Suhr's commitment to uncompromised tone.
Every facet of this masterpiece is harmonised by the impeccable hardware adorning it. The Suhr Locking Tuning Machines ensure steadfast tuning stability, empowering your creativity to flow uninterrupted. The Wilkinson WVS-130 bridge, replete with locking saddles, enhances sustain and intonation precision, a gateway to sonic landscapes limited only by your imagination.
In essence, the Suhr Pete Thorn Signature Standard HSS transcends the realm of guitars; it is a portal to the sublime, an instrument that encapsulates the zenith of craftsmanship and musicality. Elevate your artistry, illuminate your sound, and embark on a journey of sonic revelations with the Pete Thorn Signature Standard HSS - where innovation meets inspiration.