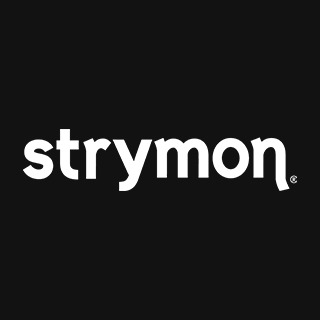 Strymon MultiSwitch | For Timeline/BigSky/Mobius
Extended Control For TimeLine, BigSky & Mobius
Want to unlock the full functionality of TimeLine's looper? Or discover a new means of exploring presets on TimeLine, BigSky, or Mobius?
Connect MultiSwitch to your TimeLine, BigSky, or Mobius with the included 1/4" TRS cable and add a new dimension to your rig.
View In Showroom
Request an appointment with one of our team
WAYS TO PAY:

Not only does MultiSwitch give you full control over TimeLine's Looper in a simple, compact format, it also unlocks three additional looping features: Reverse, Half Speed, and Undo/Redo. Use MultiSwitch to control your TimeLine Looper in two different ways.
Bank, Preset, and Tap Modes
MultiSwitch provides new ways to explore presets and set tempos on your TimeLine, Mobius, and BigSky.
Connect to TimeLine, BigSky, or Mobius via expression pedal jack
Latest TimeLine, BigSky, and Mobius firmware provides several Expression Modes compatible with MultiSwitch:

Loop Control Mode (TimeLine only)
Bank Mode
Preset Mode
Tap Mode
Please note: Firmware update may be required on your TimeLine, BigSky, or Mobius to enable the Expression Modes compatible with MultiSwitch. A MIDI to USB cable is required for the update.
1/4" right-angle TRS cable included
No additional power supply required
Rugged gunmetal grey anodized aluminium chassis
Small and lightweight
Designed and built in the USA
Can't I use a MIDI controller to access the same functions? Certainly - if you'd like, you can access these features using a MIDI controller. MultiSwitch is geared towards those that don't want or don't need to use MIDI in their rigs. MultiSwitch is connected via a TRS cable and does not require a separate power supply.