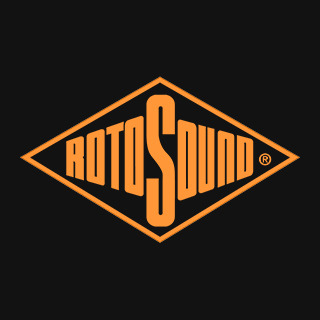 Rotosound RS88LD | Tru Bass 88 - Nylon Tapewound - Long Scale - 4-String - 65-115
Deep, Warm, Double Bass Like Tone
BLACK NYLON TAPEWOUND BASS STRINGS
Specifically designed and patented in 1962 to emulate the mellow sound of an upright bass using flatwound black nylon ribbon, Rotosound's Tru Bass strings have been embraced by players of all styles.
Originally conceived by James How to be fitted to the Burns Black Bison bass, Tru Bass strings may be the nearest you will ever get to a double bass tone from an electric bass.
View In Showroom
Request an appointment with one of our team
WAYS TO PAY:

Most famously used by Sir Paul McCartney on the Beatles' Abbey Road, Tru Bass strings have been utilised by jazz, fusion, dub, and reggae players.
The distinctive black wrap and yellow silk ends of these strings have been spotted on basses belonging to icons such as Bruce Foxton, Graham Maby, and Herbie Flowers.
AS HEARD ON
The Beatles | Abbey Road, Let It Be
Lou Reed | Transformer
The Jam | All Mod Cons
Joe Jackson | I'm The Man
David Bowie | Diamond Dogs
Manufactured in the UK to precise tolerances and using only the finest materials, you can rely on Tru Bass 88 strings for consistent tone and performance in every packet.
Every Tru Bass string is still manufactured the 'old fashioned way' by hand on machines that James How built at the end of the 1960s.
The magnetic stainless steel undercovers that sit below the special black nylon tape ensures the best of both worlds by having a bass that is comfortable to handle, that will work with a conventional amplifier and yet offers a sound so reminiscent of its much larger brother.
String up a fretless electric bass with Tru Bass strings for a double bass like tone that will turn heads!