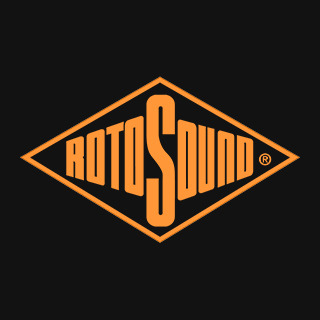 Rotosound RS665LD | Swing Bass 66 - Stainless Steel - Long Scale - 5-String - 45-130
Bright, Hard-Hitting Tone
THE STRING THAT STARTED A REVOLUTION
This is the roundwound string that James How and John Entwistle perfected into what was to become the industry standard.
The bright, punchy, high-energy sound of Swing Bass 66 strings is a major part of early rock music history and brought the bass player from the back line to the front of the stage.
View In Showroom
Request an appointment with one of our team
WAYS TO PAY:

Inspired by the penetrating tone of legends such as John Entwistle and Chris Squire, players worldwide have strung up their bass guitars with Swing Bass 66 strings.
The distinctive sound of Rotosound's roundwound Swing Bass 66 strings have been used by the bass-world's biggest hitters such as Jaco Pastorius, Geddy Lee, Billy Sheehan, Noel Redding, Duff McKagan, and John Paul Jones. The bright red silk ends are hard to miss!
AS HEARD ON
The Who | Live at Leeds & Who's Next
The Jimi Hendrix Experience | Electric Ladyland
Alice Cooper | School's Out
Guns n' Roses | Appetite for Destruction
Led Zeppelin | Led Zeppelin III
Rush | Moving Pictures
Queen | A Night At The Opera, A Day at the Races, News of the World, Jazz
David Lee Roth | Eat Em and Smile
Mr Big | Lean Into it
The Jam | In the City
Oasis | (What's the Story) Morning Glory?
Manufactured in the UK to precise tolerances and using only the finest materials, you can rely on Swing Bass 66 strings for consistent tone and performance in every packet.
Every Swing Bass 66 string is still hand made by highly skilled engineers on James How's original machinery.
With so many musicians experimenting with unique gauges and drop tunings it is hardly surprising to know that Swing Bass Custom Box Singles, first introduced in the '60s, enjoy more popularity now than ever before.
With such a wide range starting from 0.025" to 0.140" in increments of 0.005", there will be a gauge to suit everyone's custom set.