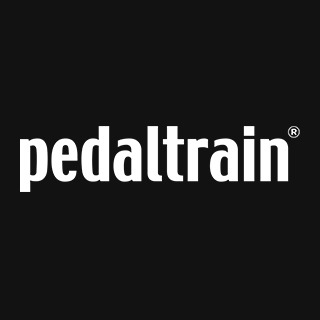 Pedaltrain Pedal Boards | NPL-SC - Nano+ w/Soft Case
Compact Powerhouse for Ultimate Portability and Performance
Nano+ is the ideal companion for musicians who crave a compact yet powerful pedal board solution. With its additional 4 inches of space compared to Nano, Nano+ allows for expansion without sacrificing portability. It boasts excellent pedal grip, includes a generous amount of professional-grade hook-and-loop fastener and zip ties for cable management, and comes with a fitted soft case featuring a heavy-duty metal zipper and reinforced stress points. Crafted with meticulous precision, Nano+ exemplifies Pedaltrain's commitment to durability and quality. Elevate your pedalboard experience with Nano+ and enjoy the perfect balance of size, functionality, and reliability.
View In Showroom
Request an appointment with one of our team
WAYS TO PAY:

Introducing Nano+ - the ultimate companion for musicians seeking a compact yet powerful pedal board solution. Designed as the foundation for formidable rigs, Nano+ may appear small, but it holds the potential for sonic greatness. With its ultra-compact dimensions of 18 inches x 5 inches x 1.4 inches (45.7 cm x 12.7 cm x 3.5 cm), Nano+ offers an additional 4 inches of space compared to its sibling, Nano. This extra room allows you to expand your pedal collection without compromising on portability.
Nano+ takes pride in its exceptional pedal grip. No matter how small or lightweight your pedals are, they will securely attach to the rugged aluminium surface of the board, ensuring stability and reliability during your performances. Worried about messy cables? Nano+ has you covered. Included with your purchase is 36 inches of Pedaltrain's premium grade hook-and-loop pedal fastener, guaranteeing a secure and organised setup. The board also comes with an assortment of zip ties, enabling you to manage your cables with ease.
But the benefits don't end there. Nano+ comes complete with a fitted soft case, purposefully designed for its dimensions. This durable case features a heavy-duty metal zipper and reinforced stress points, ensuring that your Nano+ and pedals remain safe during transport. The soft case's exterior accessory storage pocket provides additional space to store your essentials, and the platinum SBS zippers on both the main compartment and accessory storage pocket offer convenience and reliability.
Not only does Nano+ deliver on performance and portability, but it also embodies Pedaltrain's commitment to quality craftsmanship. Each Nano+ pedal board is meticulously hand-cut, hand-welded, and hand-finished, ensuring unmatched precision and attention to detail. No shortcuts are taken in the construction process, resulting in a rock-solid and virtually indestructible pedal board that will withstand the test of time. Pedaltrain backs up their claims with a lifetime warranty against defects in materials and workmanship, providing you with peace of mind.
In summary, Nano+ is the compact powerhouse you've been searching for. It offers the perfect balance of size, functionality, and durability, making it an essential tool for any musician on the go. Elevate your pedalboard game with Nano+ and experience the convenience, reliability, and professional quality that Pedaltrain is known for.