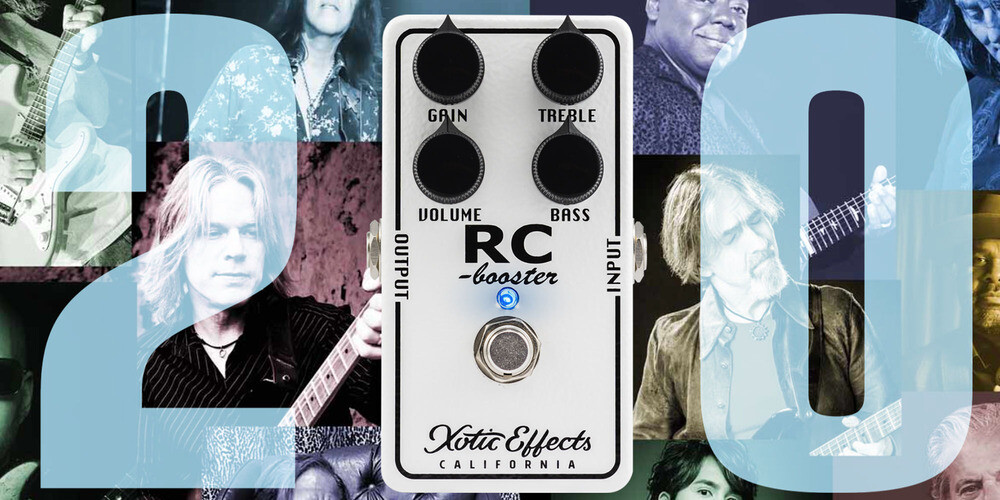 Peach Guitars | Xotic RC Booster Classic 20th Anniversary
Peach are really pleased to be able to offer a small quantity of these awesome Limited Edition Xotic RC-Boosters – used as a leave-on pedal and loved by such Peach favourites as Kirk Fletcher, Andy Timmons, Scott Henderson, Allen Hinds and Josh Smith.

Xotic are only making 1000 of these, so the ones we've got are the only ones that we are going to get.

When you turn this pedal on, you will notice how beautifully musical it is voiced and you will see why players don't turn it off again! It really helps your guitar simply come alive. This special 20th Anniversary Edition includes unique packaging, actual guitar picks from 11 of the RC-Boosters iconic users, a lanyard strap and pouch and some silicon Xotic bands; all for a very reasonable price point. This is a one-off opportunity so don't miss out.