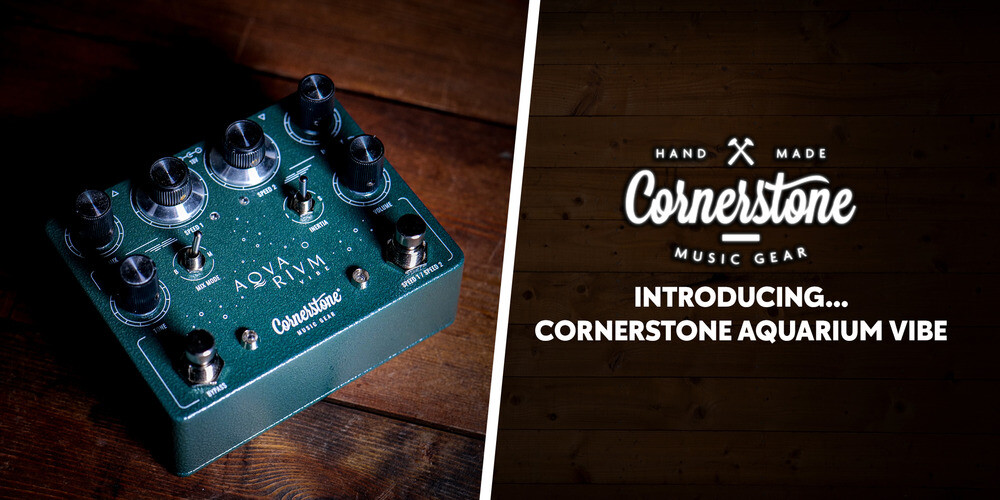 Peach Guitars | Introducing....The Cornerstone Aquarium
If you were to put together the all-time Holy Grail of pedalboards, and I'm talking the best of the best here, it's hard to ignore the sonic capabilities and infinite mojo of the humble Univibe, right? With its super fluid oscillations and timeless appeal, it's the stuff of legends, a real God tier pedal.
And while it has spawned a thousand imitations, there are very few that come as close to capturing that vintage magic as the brand new Cornerstone Aquarium.
Cornerstone are one of the hottest pedal companies around right now, and from their base in the North of Italy, Emilio and his team have harnessed what makes the Univibe so special and unleashed it in a way that makes it fit for today's players.
With true analogue circuitry, dual speed controls, true bypass switching and top mounted jacks, the Aquarium is player focused, practical and ready for the road. Cornerstone have worked tirelessly to ensure that common issues often found in vintage effects have been eliminated, so there's no volume drop or tonal loss here, just expressive, three-dimensional 'vibe tones.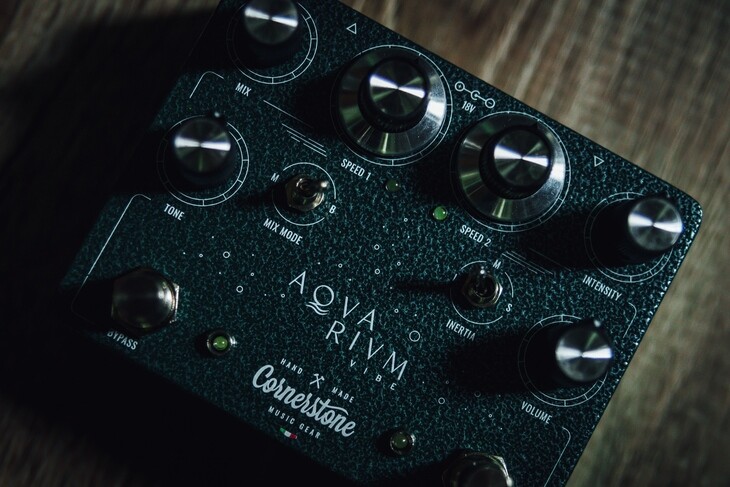 This pedal is going to be one of the best releases of the year, you can count on that!
Check out our "John's Pick's" feature video below and grab yours now from the link to the side!