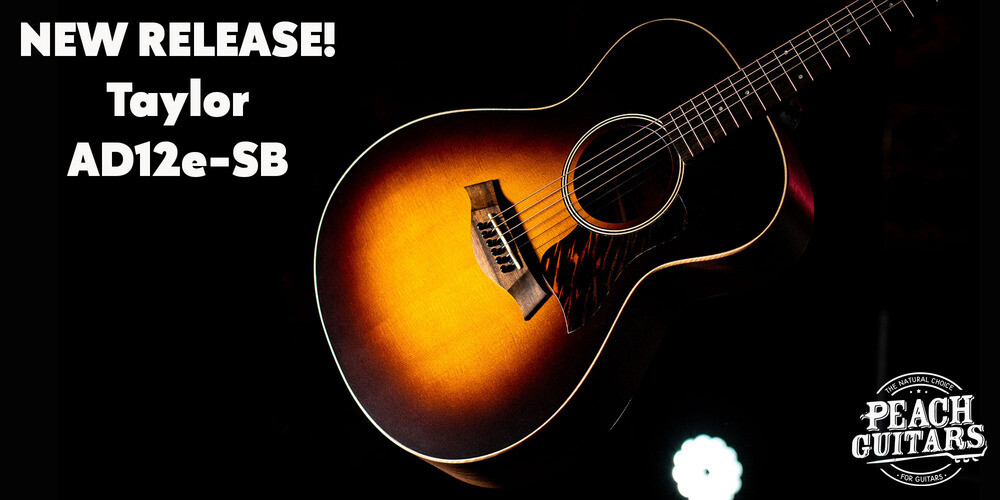 Peach Guitars | BRAND NEW Taylor AD12e-SB American Dream!
Taylor Guitars have something of a reputation for championing sustainability. They go above and beyond to ensure materials are responsibly sourced, suppliers fairly compensated and that the production of their instruments comes at minimal cost to the environment. It's an admirable and very necessary stance and one that is proudly displayed in the American Dream Series.
The American Dream line embodies the principles of innovation, craftsmanship and resourcefulness. It delivers a solid wood, all American experience but without the heavy premium of most USA acoustic manufacturers, it's a conscious effort to bring rich acoustic tone to the everyday guitar players.
New for 2023, is the Taylor AD12e, a Grand Concert with a serious attitude! Following on from last year's release of the AD22e, Taylor have added another flavour to the American Dream's tonal palette with this Solid Walnut with Solid Spruce top pairing. Benefitting, as always, from Taylor's iconic and revolutionary V-Class bracing, the AD12e boasts a bold midrange and a distinctive character that will immediately find favour with fingerstyle players, pickers and those who lust over impeccable note definition and clarity.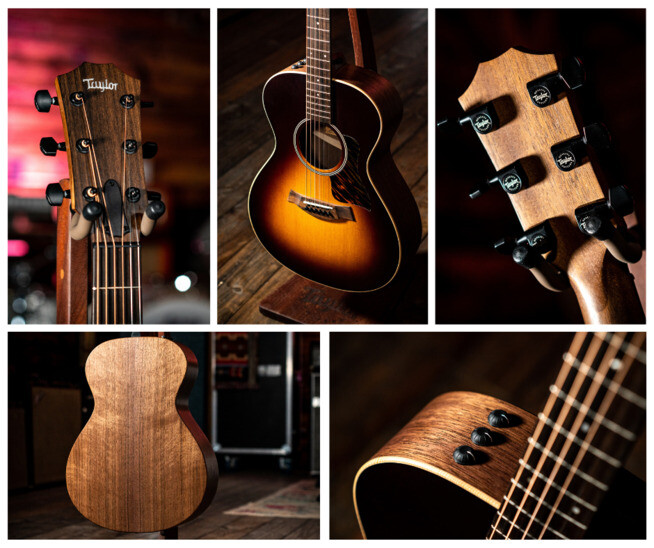 The neck is everything we have come to know and love from a Taylor guitar, clinical and comfortable. In this instance though, we find ourselves enjoying the pairing of Neo-Tropical Mahogany with a Smoked Eucalyptus fingerboard, a living example of Taylor's sustainability commitment. These are no lesser tonewoods though, they look immaculate and intricate, feel no different to more illustrious options and respond just as gloriously as any other Taylor timbers.
Like other American Dream models, the AD-12e features chamfered body edges, 4mm dot inlays in Italian acrylic, and onboard ES2 electronics. The ES2 still stands up as one of the very finest acoustic preamp options around, and it's a perfect compliment to this guitar.
Check out our product listings for full hi-res studio photographs and all the details you could need, and be sure to enjoy the video below! As always, you can buy with confidence from Peach Guitars. From meticulously inspecting each piece of equipment, professionally setting up each guitar, tracking every package, and delivering the best after-sales customer service, our team will do our best to make you feel welcome and offer genuine, professional advice.