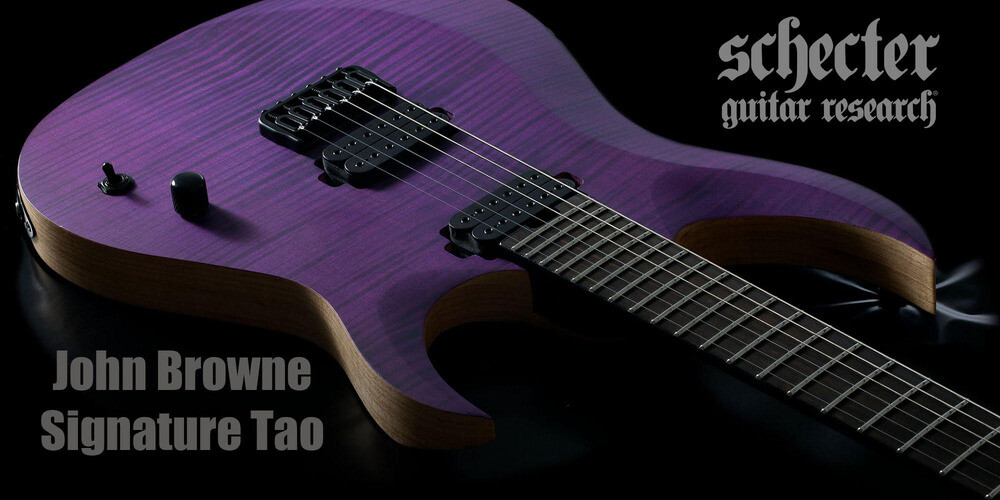 Peach Guitars | BRAND NEW Schecter John Browne Signature Tao
When talking about progressive, modern guitar players, it's difficult to ignore the genius of Monuments' main man John Browne. A guy who has somehow managed to fuse an absolute pendulum of a right hand, tight and punishing, with intricate chord voicings and a fluidity that not many can rival.
John's playing takes no prisoners, it's brutal and precise, and it's hard to overlook him as the UK's pre-eminent progressive guitarist, more than holding his own against his contemporaries from the other side of the Atlantic. He is the founder of the podcast and online learning platform "Riffhard" and by all accounts a total gear head.
With such a complex and robust playing style, John Browne requires a guitar with a very specific set of qualities, and boy has he found it! I say found it, he designed and developed it in conjunction with the incredible team over at Schecter, and it's a monster! Introducing the BRAND NEW Schecter John Browne Signature Tao models, available in 6/7/8 string variants!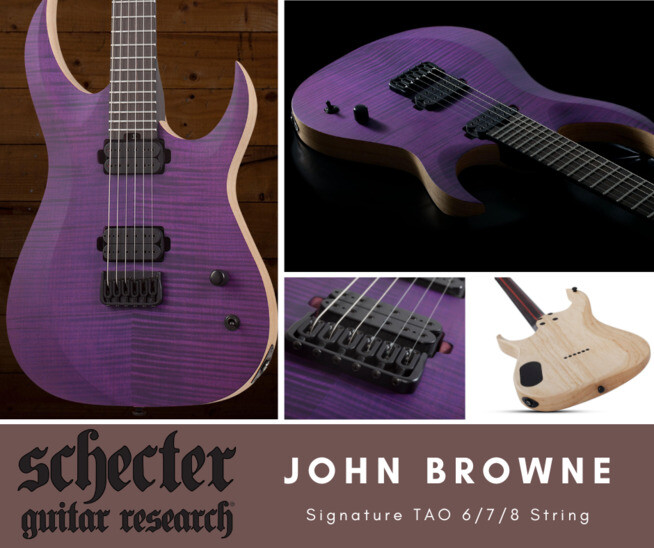 Schecter have long been a prominent name in the high gain game, but with the release of the new John Browne signature and previously the Aaron Marshall AM6 and AM7, they are really taking the game to their competition.
The Tao features a crisp Swamp Ash body with a delicious Flamed Maple Top veneer, finished in a vibrant satin translucent purple finish, it looks beautiful, the perfect juxtaposition for a guitar so brutal and punishing. The body is heavily contoured and really leans into the player, it's ergonomic, comfortable and balanced on a knife edge.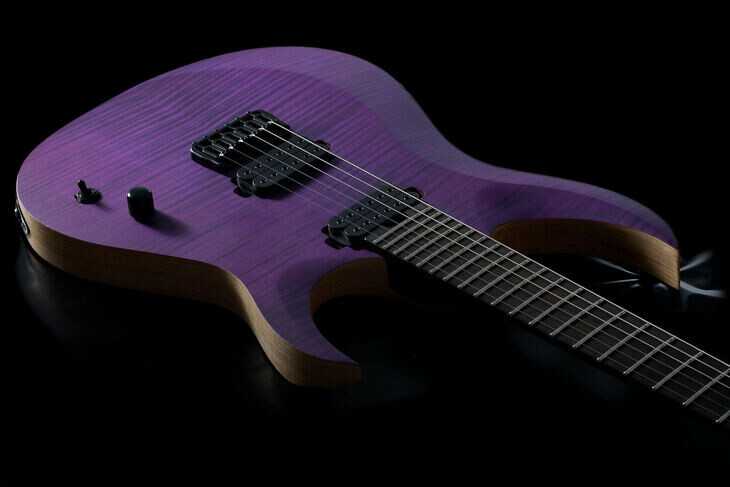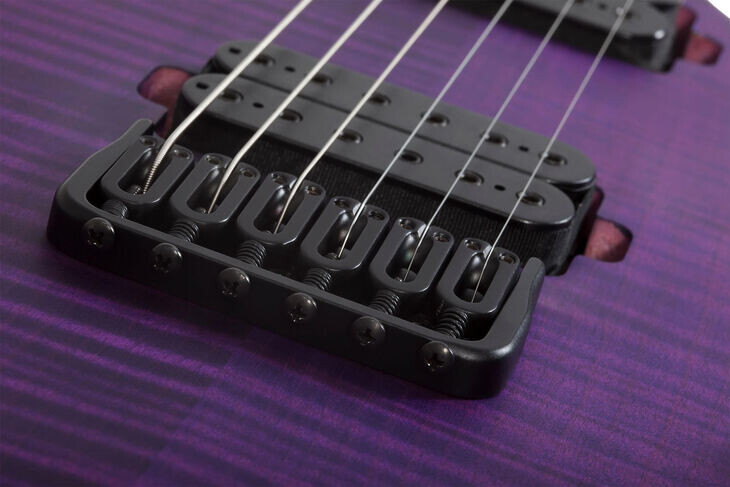 An Ultra Thin-U Wenge and Padauk neck boasts Schecter's Ultra Access carve which provides easy access right up the neck. The Ebony fingerboard is completely unadorned for a minimalist aesthetic. To cope with the breadth of tonal flexibility required of a guitar like this, Schecter has developed custom voiced, USA made Colossus and Chaosbreaker humbuckers. Crisp, clean and with unreal clarity and punch, these are sure to raise the hairs on the back of your neck! A 3-way switch and a single volume control, with push-pull function, keeps things simple but versatile.
These unfiltered riff machines will be heading our way in the coming months and you can be sure that we'll be bringing them to you in the most comprehensive way possible! As always, you can buy with confidence from Peach Guitars. From meticulously inspecting each piece of equipment, professionally setting up each guitar, tracking every package, and delivering the best after-sales customer service, our team will do our best to make you feel welcome and offer genuine, professional advice.