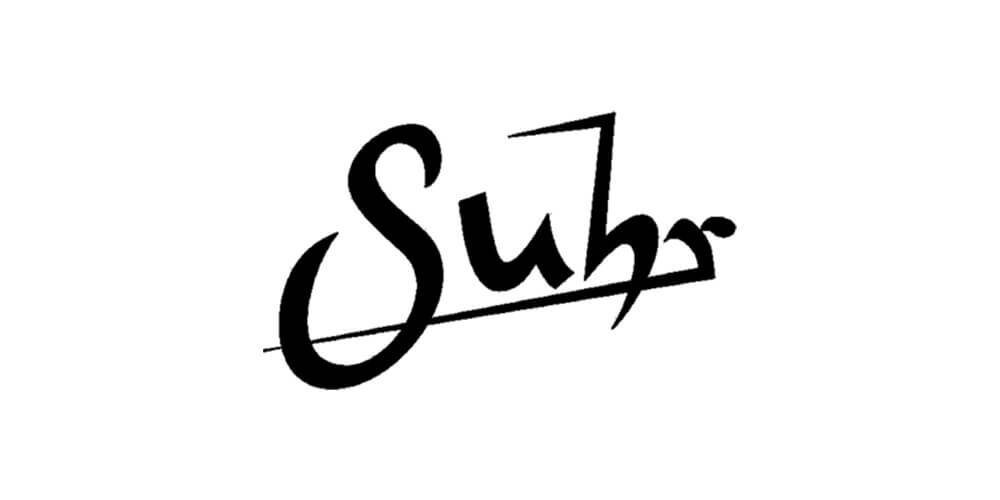 Peach Favourites | Suhr Guitars
John Suhr is at the forefront of modern guitar design, with over 35 years of guitar innovation under his belt, and countless superstars playing his gear, he is one of the most revered industry voices.
His journey to the very top has seen him gain valuable experience and knowledge at the hands of some of the worlds most prominent builders. Back in the early '80's, John formed a working collaborative with the legendary Rudy Pensa, producing guitars under the Pensa-Suhr name they attracted attention from the likes of Eric Clapton, Peter Frampton, Victor Bailey and perhaps most famously, Mark Knopfler.
His passion for tube amp development lead him to LA, where he worked with another icon, Bob Bradshaw. Here he contributed to the design of the Custom Audio Electronics 3+ preamp and subsequent OD-100, a powerhouse 100watt amplifier head. Favoured by Toto's Steve Lukather, these amps now have a real cult following.
It wasn't long before John's talents caught the eye of the Fender Custom Shop. He accepted the role of Senior Master Builder and commenced work on builds for Scott Henderson, Micheal Landau and Doug Aldrich, 3 players that would continue their working relationship with John when in 1997, he would open his own factory.
With John's rich history and record of delivering incredible guitars and amps, it wasn't long before Suhr Guitars took their place at the top of the boutique food chain. The Suhr roster is varied and offers everything the working player could need, from the Classic Pro and T models, that offer modern day refinements to vintage design, right through to the Moderns and Custom range's that deliver super spec'd features and exotic wood choices. These guitars have become the signature for Suhr and offer an exquisite potency that very few other can offer.
As if a delectable assortment of high quality electric guitars wasn't enough, Suhr have developed a range of boutique amplifiers and effects to complement any set up. Always staying ahead of the curve, but rooted in tradition, Suhr amps are packed full of essential features and killer tone. We're particularly excited about the recently announced Suhr Hombre, classic Brownface design with a touch of Suhr sparkle. Check out our NAMM 2020 video from the Suhr stand to hear all about it!
We enjoy a great relationship with Suhr and always have a huge range, one of, if not the biggest under one roof in the UK. We cover all bases and have our own exclusive series, the Peach Classic Select. Offering Classic Pro and T guitars with features no longer available on standard production runs, you don't want to miss out!
Check the full Suhr range here - www.peachguitars.com/suhr