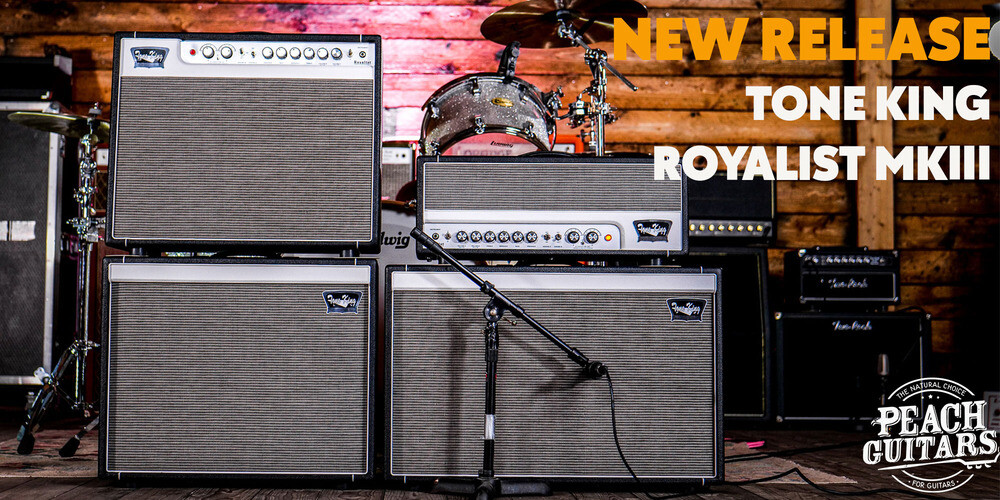 New Release | Tone King Royalist MKIII
We love Tone King. It's pretty simple really, we think they make some of the very finest amps around, and we're spoilt for choice here at Peach Guitars!
Whether it's the compact yet powerful Gremlin, the timeless tonal quality of the Imperial, or the brutish finesse of the Falcon Grande, we're always inspired when we plug into a Tone King.
And one amp that has really got us excited is the BRAND NEW Tone King Royalist MKIII, the latest and greatest iteration of the noble Royalist family of amps. Where its older siblings were the first Tone King amps to deliver the very best of British tones, the MKIII refines and improves on this even further to offer undeniably fantastic tone on tap.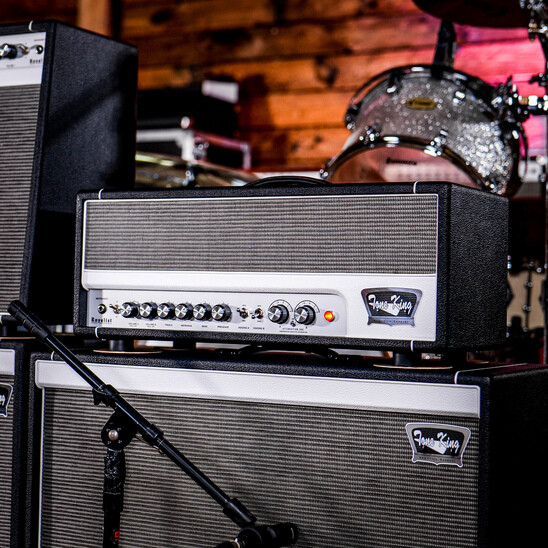 The new Royalist MKIII is a 40-watt, two-channel, all-tube amplifier that expands on that legacy by faithfully reproducing the iconic British tones of that era. Ranging from the sweet, singing JTM45 to the iconic "Plexi" sound, all the way to the raging "Super Lead".
The Royalist MKIII authentically captures the vintage nature of these iconic amplifiers, delivering tone that spans from clean to edge-of-breakup, to the bright-crunchy leads found on countless classic rock records that helped shape music history.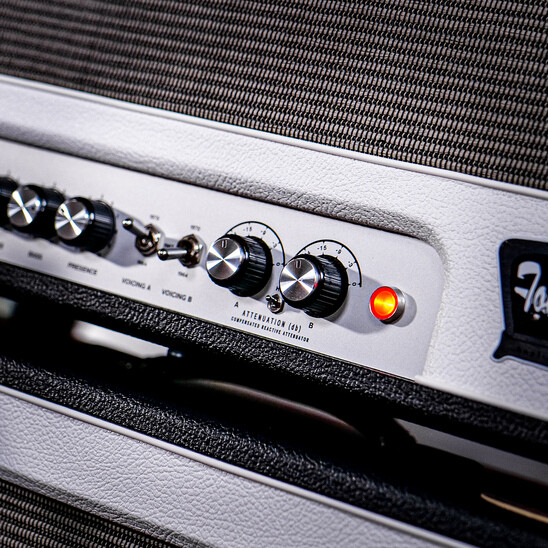 But what's new in the MKIII? Great question, let us fill you in!
We've now got 2 channels with independent volume controls and the brilliant PULL FAT feature. The PULL FAT option changes the feel of the amplifier by delivering more low-end at the first gain stage. The FAT setting is ideal for clean tones and single coil pickups, or if you really want to add some juice to your lead tone.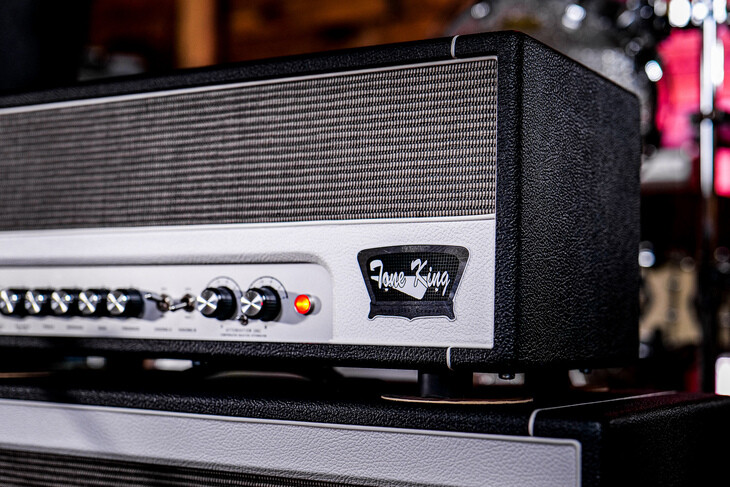 The Three-way 1964, 1967 and 1970 voicing switch on each channel allows you to choose the particular preamp, tone stack and negative feedback from three of the most iconic vintage British amplifiers. You can assign them on both channels and swap between them for the ultimate British style tone, all the time!
Why have just 1 attenuator when you can have independent Iron Man II attenuators for each channel! The built-in Iron Man II attenuator on each of the channels features a tuned reactive load and special compensation circuitry that allows the power tubes to be fully driven, yet only allowing a fraction of the signal through to the speaker.
We loved getting down and dirty with this amp in the studio and you can check out our video below!
As always, you can buy with confidence from Peach Guitars. From meticulously inspecting each piece of equipment, professionally setting up each guitar, tracking every package, and delivering the best after-sales customer service, our team will do our best to make you feel welcome and offer genuine, professional advice.