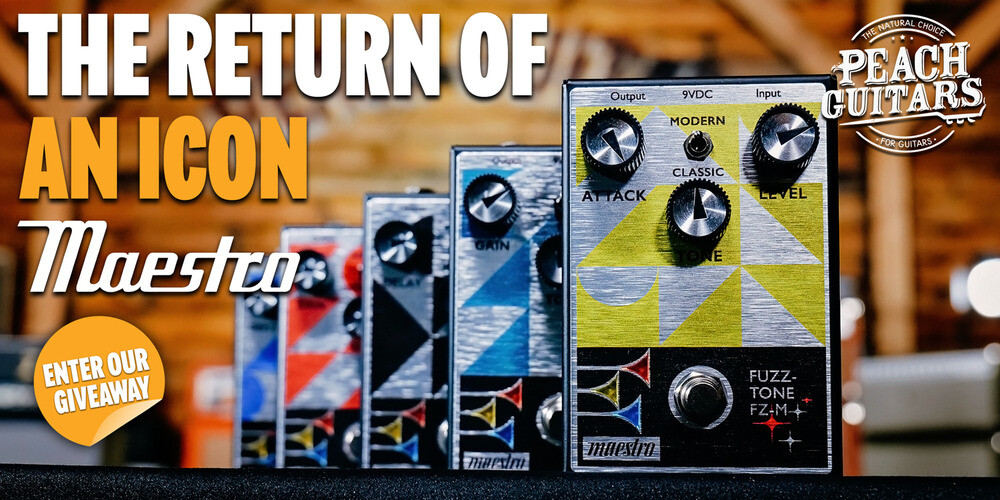 New Release | Maestro Pedals
Gibson have been teasing it for months, and now we can officially confirm the return of a true tonal icon, one of the original trailblazers of guitar effects, the one and only Maestro are back in business!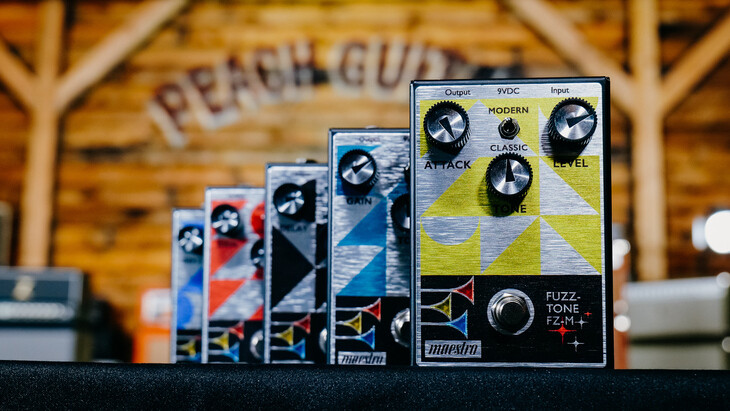 Widely regarded as the "Founder of Effects", Maestro pedals are something of rock 'n' roll royalty. When they delivered the flagship FZ-1 back in 1962, the game was changed forever. Everyone from Pete Townshend, Peter Frampton, George Harrison and Keith Richards were diggin' what Maestro were putting down. The magic behind the legendary Rolling Stones riff, (I Can't Get No) Satisfaction? The Maestro Fuzz-Tone FZ-1 of course. Made by musicians, for musicians, Maestro have always strived to capture the sound you hear in your head, direct to your guitar.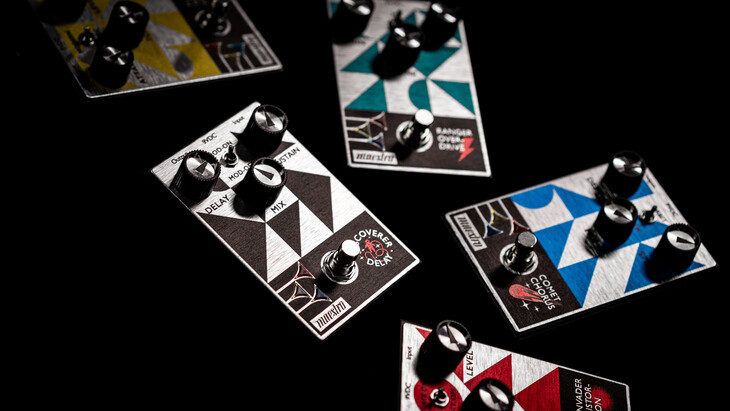 Rather than be another iconic brand condemned to guitar history, Gibson have resurrected, reignited and reinvigorated this true icon of tone. Fresh for 2022, Maestro have burst back on the scene with a range of effects that will be sure to spark the interest of tone hounds everywhere!
The Maestro Original Collection is a series of 5 new pedals, designed and voiced for players looking for a unique sound. While paying tribute to the legacy of the brands much loved classic models of yesteryear, the Original Collection brings modern features, copious versatility and the kind of tone tweaking capabilities that today's hardened tone seekers demand.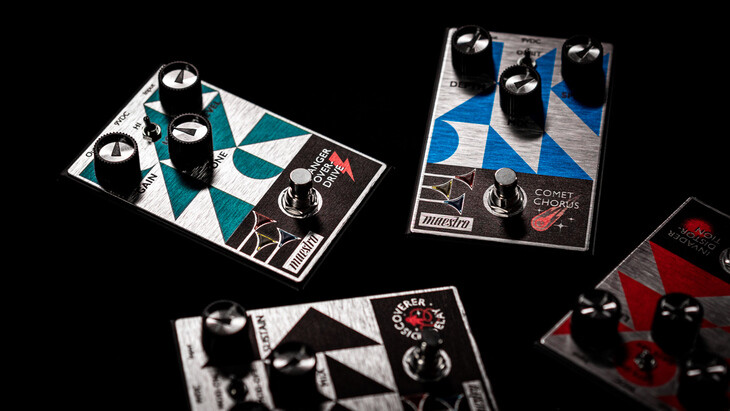 Our favourite? The incredible Fuzz-Tone FZ-M, the heir to the FM-1 throne. The undisputed emperor of Fuzz, the FZ-M delivers that classic 60's Fuzz, but flick the toggle from "Classic" to "Modern" and you'll open up a portal to contemporary Fuzz nirvana, a snarling, raging, full frequency experience that'll satisfy even the sludgiest of riffers! Be sure to watch our video below for details on how to WIN one!
Other pedals in the Original Collection include the Comet Chorus, Ranger Overdrive, Invader Distortion and the Discoverer Delay. Mat Koehler, Head of Product Development, Gibson Brands says "We're using the distinct Maestro aesthetic to develop unique takes on each of these effects, in a way that's fun and looks back at the past, but with an awareness of what modern guitarists require. Everyone at Gibson felt a responsibility and obligation to revive Maestro because it's so important to pedal history."
With prices ranging from £139 - £149 these pedalboard friendly stompboxes will be a surefire hit!
Check out our video for an in depth focus on the Original Collection and for details on how you could win yourself a Fuzz-Tone FZ-M!