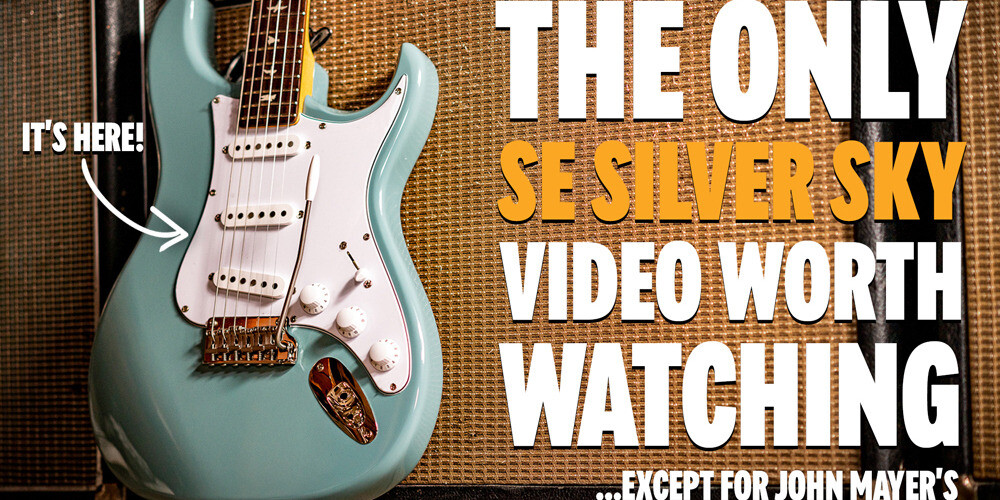 New Release | John Mayer PRS SE Silver Sky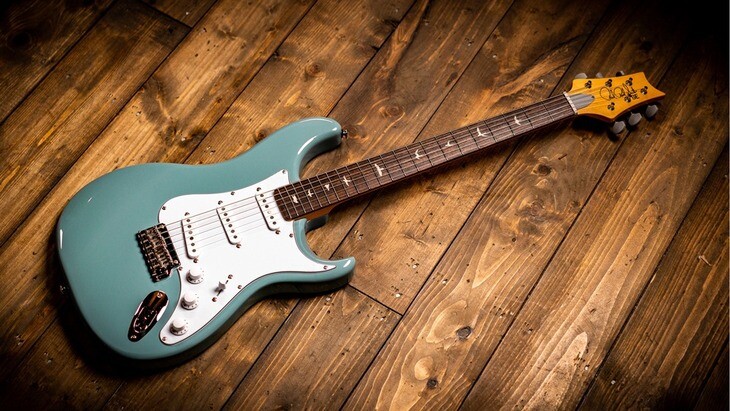 Is there a guitar player on the planet with a higher profile than John Mayer right now? Probably not, and for good reason!
For over 20 years he's been that name you just can't ignore. Hit album after hit album, multiple grammy awards and a host of iconic tracks covering a plethora of genres, from blues to Americana, to slick pop hooks and '80s influenced dad rock. Mayer is constantly developing his sound and you never know what's coming next!
A renowned tone hound, Mayer needs a guitar that not only feels great and looks sharp, but that gets the absolute best out of his enviable back line of Dumble, Soldano, Two Rock and vintage Fender amps.
His weapon of choice since 2018 has been the incredible PRS Silver Sky, a modern classic and collaborative effort between John and Paul Reed Smith himself. And while this guitar continues to impress, PRS are bringing the Silver Sky to the PRS SE range delivering killer tone with awesome playability at a consumer-friendly price point.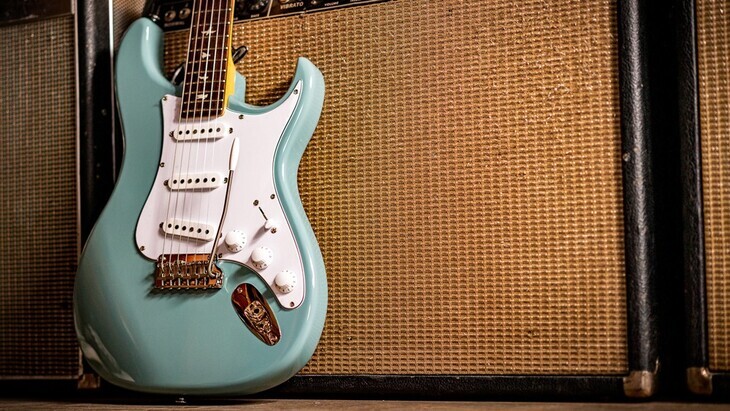 Impeccably designed, flawlessly crafted and full to the brim with mojo, the SE Silver Sky punches well above it's modest price point. Featuring a Poplar body, it offers a traditional and supremely comfortable playing experience, and with 4 all new colour options it looks super slick. It's well balanced and features the signature PRS lower horn scoop, allowing for great access up the neck.
The 22 fret bolt on Maple neck has a 25.5" scale length, a slightly flatter 8.5" radius and a slimmer 41mm nut width. With a Rosewood fingerboard, which has small bird inlays, it offers a classic feel. The classic PRS headstock has been reversed on the Silver Sky to give some extra clearance on the underside of the nut, it offers great tuning stability and an exclusive look to this signature model.
The trio of single coils have been designed to provide the same vintage and glassy tone associated with late '60s single coil guitars. The 635JM "S" set is smooth sounding and incredibly touch sensitive. These precision engineered single coils are everything you would expect a tone junkie like Mayer to dig.
To complete this awesome guitar there is a 2-Point Steel Tremolo system which helps to provide brilliant tuning stability and a set of vintage style tuners. Complete with a high quality PRS gigbag, the PRS Silver Sky is a real player's guitar, whether you are in the studio or on the stage, this guitar will deliver the goods!
This is going to be a huge guitar for 2022, so make sure you check out our full web listings for each colour, give our YouTube video a watch and get your pre-order in NOW!