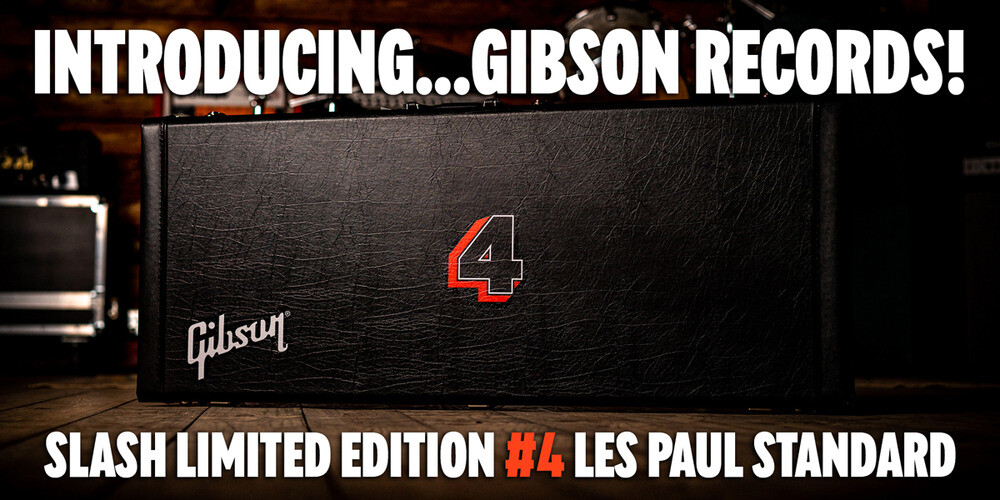 New Release | Gibson Slash Les Paul Standard #4
For over 125 years Gibson have been at the very forefront of music, helping to craft and shape sound across all genres and generations alike. Over the past three years Gibson have worked tirelessly to reenergised the brand through incredible innovations such as "Gibson TV", the "Gibson Generation Group" and of course the awesome "Gibson Garage" right in the heart of downtown Nashville! So when Gibson announced the formation of "Gibson Records" back in 2021 we knew to expect big things!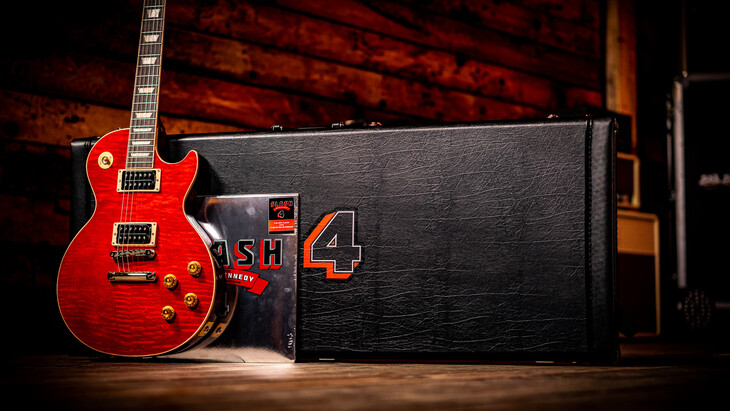 "Launching a record label that is in service to our artists is the natural evolution of our 127 years of history. Gibson records will work with Gibson artists to capture, record and promote their music under an artist friendly partnership" says Cesar Gueikian, Brand President of Gibson Brands.
The inception of Gibson Records is a real statement, further highlighting Gibson's unparalleled dedication and commitment to their artists and the wider world of music. It aims to create a safe creative space to allow musicians to simply be…musicians! Because at the end of the day isn't that what music is about?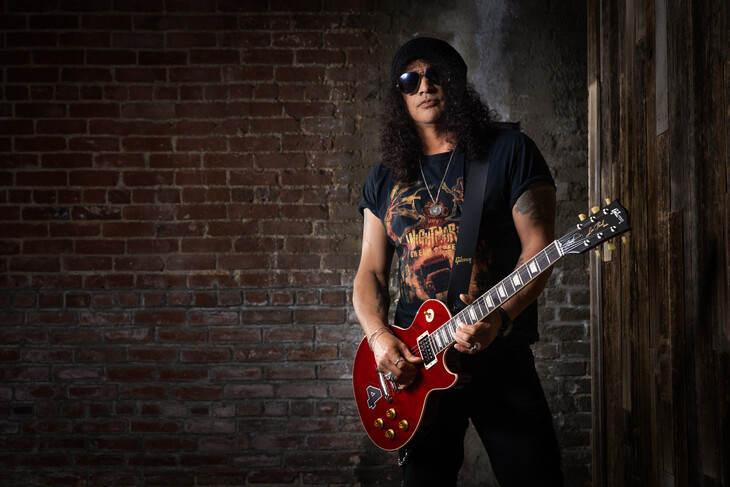 On the list of iconic Rock 'n Roll guitarists there are not many that rank higher than Slash. With his leather trousers, top hat and a low slung Les Paul, Slash inspired a whole generation of guitar players. So, is there really anyone better to kick off the launch of Gibson Records?
"It's an honour to be the first release on the new Gibson Records," says SLASH. "It's a zenith in our partnership for sure and having worked so closely with Gibson for so long, I know they will be a label that genuinely supports their artists creatively. Not just me, but all the artists they choose to work with. It's perfect."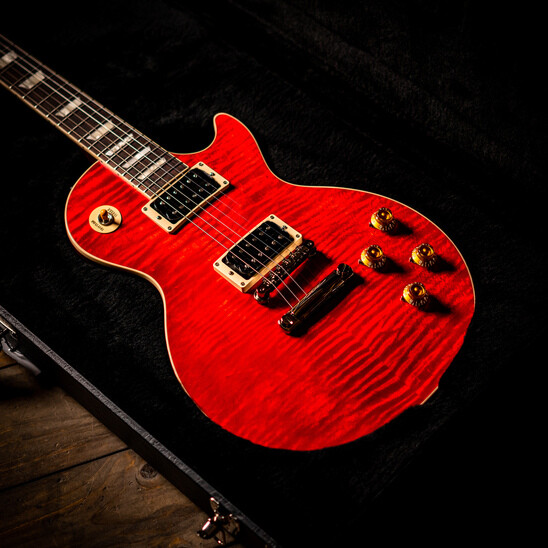 The release of Slash featuring Myles Kennedy & The Conspirators first studio album under Gibson Records is a monumental occasion, and what better way to commemorate the release than with a super limited edition Slash Les Paul Standard!
With a Solid Mahogany body it rocks a AAA Flamed Maple top finished in an awesome Translucent Cherry, it really helps the Maple's natural figuring pop! It even comes with a brilliant Slash 4 sticker! It's bold, vivid and the perfect look for a player as standout as slash.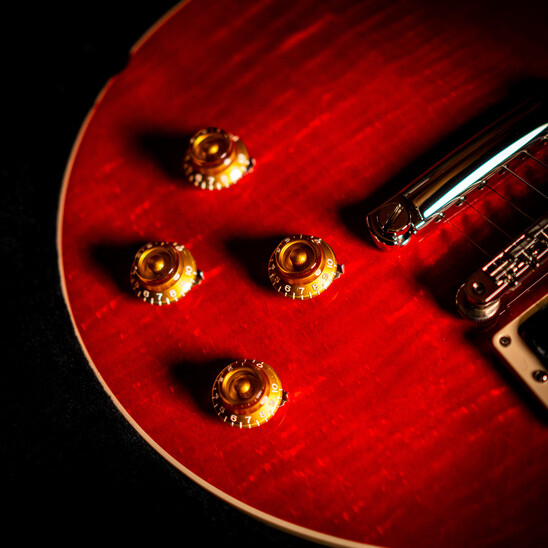 It also includes a traditional Mahogany neck and Indian Rosewood fingerboard alongside a pair of Gibson BurstBucker Alnico 2 humbuckers, which work together to create a playing experience filled to the brim with that classic Slash tone!
But the magic doesn't stop there… In the case is where things really get exciting! The limited edition Slash Les Paul is complete with a vinyl copy of the #4 album alongside a #4 guitar pick tin and a signed SMKC band portrait! All of which is housed in a unique hardshell case emblazoned with the 4 album logo! How great is that!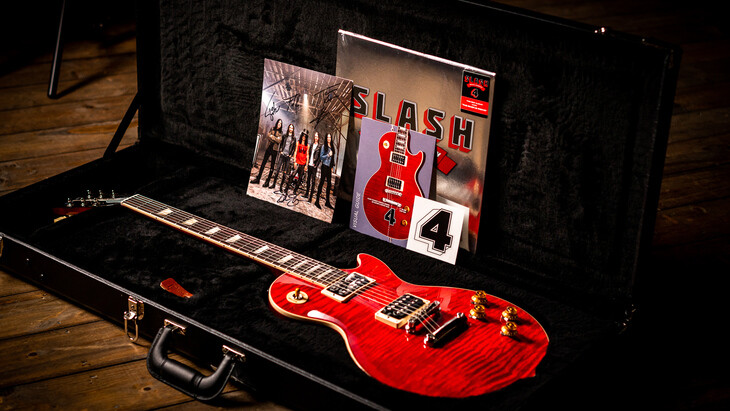 We're pleased to be included in the launch of Gibson Records and to present these incredible guitars to you all, It's always a pleasure working with our friends at Gibson and cannot wait to see what the future holds for Gibson and Gibson Records alike!
Make sure to check out the album using the link below!