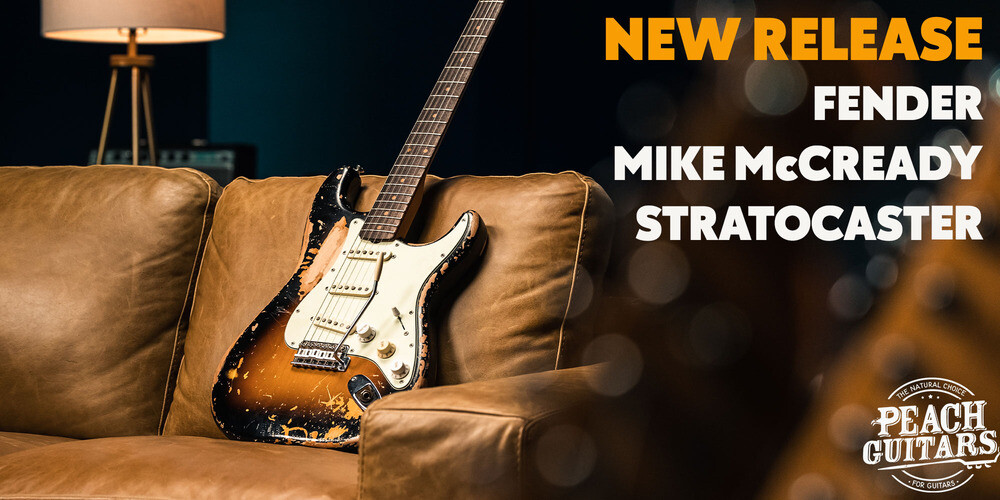 New Release | Fender Mike McCready Stratocaster
Nirvana, Alice In Chains, Soundgarden, Pearl Jam, the sound of a whole movement, pioneers of grunge, sticking 2 fingers to the man in a riot of big riffs and plaid shirts.
A key player in this scene was, and still is, the mercurial talent of Mike McCready. A slick guitar master, McCready and Stone Gossard work together in perfect unison to create some of the most iconic guitar lines of all-time. 85 million record sales, 2 Grammy Awards and a spot in the Rock & Roll Hall of Fame are fitting tributes!
A fan of vintage gear, and with a collection as good as any, Mike McCready is probably most well known for his favoured 1960 Stratocaster. With its distinctive, heavily aged 3-Tone Sunburst finish and dark Rosewood fingerboard, this true vintage artefact often surfaces live for performances of Yellow Ledbetter and Even Flow. A little while back the Fender Custom Shop released an incredible recreation crafted by the supremely talented Vincent Van Trigt, a serious collectors piece, it was maybe a little out of reach for the average customer. But fear not, because BRAND NEW for 2023 is the Mexican built Fender Mike McCready Strat!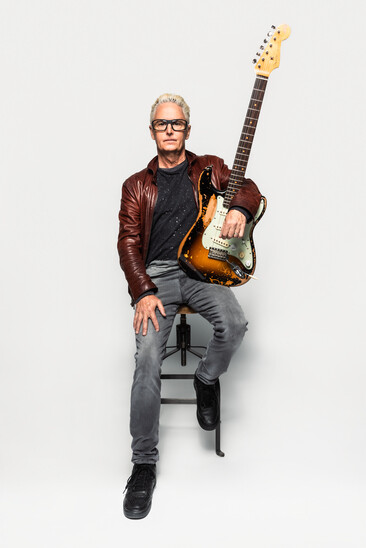 This uber cool Strat benefits from an Alder body, typically well balanced and comfortable, as all Strat's are, it's a real player friendly instrument. It's super resonant and offers punchy mids and robust lows with flawless precision. Finished in a Road Worn Nitro lacquer, this Strat offers modern precision with a vintage touch.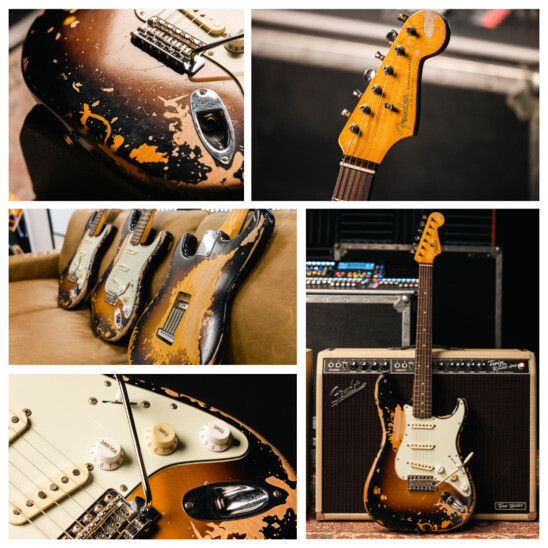 The bolt-on Maple neck is supremely comfortable and feels great underhand. With a comfortable Slim "C" profile you'll have no issue navigating the guitar. The 9.5" radius really opens up as you head up the neck, it's a great platform for multiple playing styles. The slab Rosewood board looks amazing and really captures the magic of those golden era Fender's.
The custom Mike McCready Stratocaster pickups are voiced to replicate Mike's vintage single-coils for the same timeless tone, passion and energy that define his signature sound. This guitar can riff with the best and also deliver those classic soaring cleans that make Pearl Jam such an iconic and versatile band.
With a deluxe brown hardshell case, this is a real players instrument, a great way to experience the magic of one of rock & roll's most highly regarded players!
As always, you can buy with confidence from Peach Guitars. From meticulously inspecting each piece of equipment, professionally setting up each guitar, tracking every package, and delivering the best after-sales customer service, our team will do our best to make you feel welcome and offer genuine, professional advice.