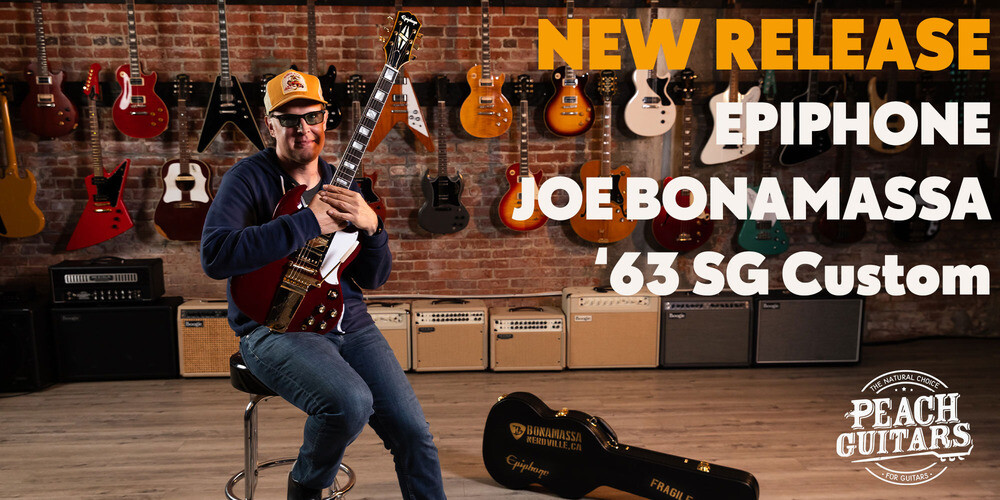 New Release | Epiphone Joe Bonamassa 1963 SG Custom
It's not often that a child prodigy actually elevates themselves to the very top of the tree, maximising on their undoubted potential and becoming the icon that they were forever touted to become. One exception to the rule is the undeniable Joe Bonamassa, the once heir apparent to the blues throne, he now sits proudly in residence as the royal overlord of modern blues!
There aren't many better at capturing the magic of the blues and packaging it up in a way that still captivates a 21st century audience. He's prolific, insanely talented and a total gear head.
We've enjoyed a number of Epiphone Joe Bonamassa signature models over the years, in fact there's probably too many to actually remember! But here we are once again with another, and what a stunner it is!
We're all suckers for a pretty SG here at Peach Guitars, and the BRAND NEW Epiphone 1963 SG Custom in Dark Wine Red is certainly a mouth-watering piece!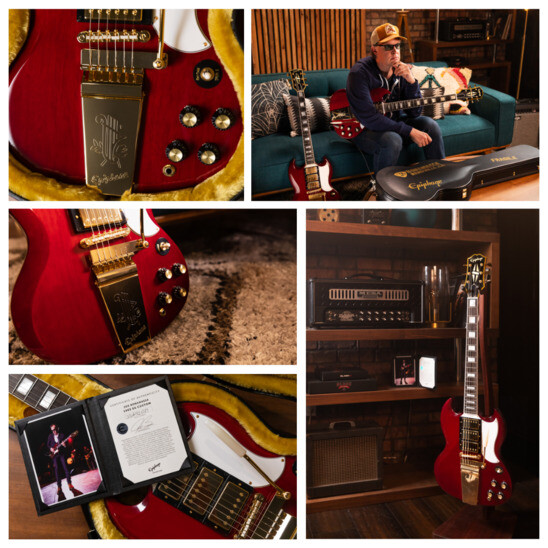 A renowned gear collector, (we've all lusted over his 'Bona-seum') this latest collaboration with Epiphone pays tribute to one of his most prized artefacts, a stunning 1963 Gibson SG Custom with some unusual features, including a unique smoothly contoured neck heel joint and a Dark Cherry Red finish, a rarity for that model and year.
So let's dive into the spec. Starting with that killer Dark Wine Red finished Mahogany body, this guitar retains all of that brash tonal charm that makes the SG such a draw. Slick but raw, the SG Custom offers maximum charm but with a real throaty appeal.
The neck is one piece Mahogany and features an Ebony fingerboard. The SlimTaper C profile feels great and allows you to deliver both those big rock power chords and slick blues infused lead lines that Joe is so well known for.
Under the hood you'll find the usual high standard of Epiphone hardware and pickups. LockTone Tune-O-Matic bridge and Maestro vibrola, Kluson Waffleback vintage style tuners and a trio of Probucker (Probucker 2 at the neck and middle and a Probucker 3 at the bridge) humbuckers with CTS pots and Mallory capacitors, it's a powerhouse and man do you feel it when you plug it in!
While we can't guarantee that this guitar will endow you with the feel or chops of JoBo, we can say for certain that you'll look the real deal and have an absolute blast playing it!
As always, you can buy with confidence from Peach Guitars. From meticulously inspecting each piece of equipment, professionally setting up each guitar, tracking every package, and delivering the best after-sales customer service, our team will do our best to make you feel welcome and offer genuine, professional advice.