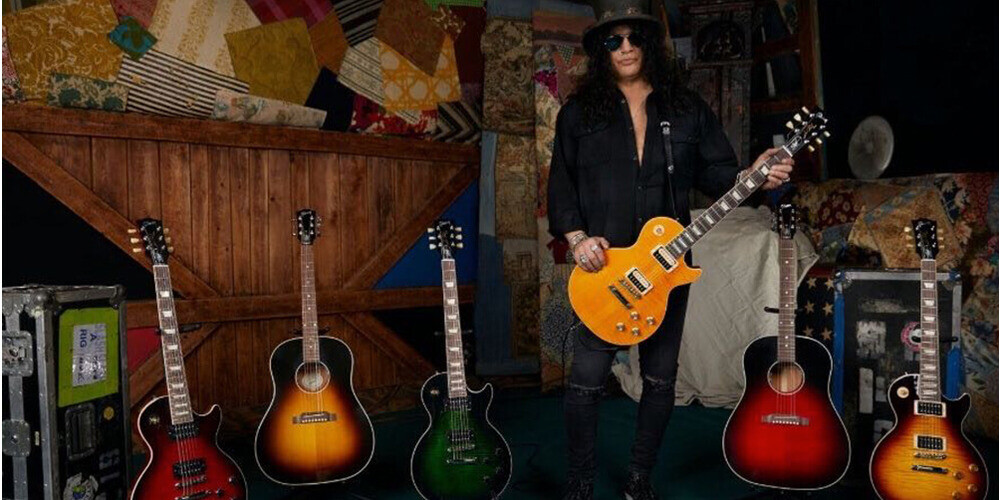 NEW!! Gibson USA Slash Core Collection Les Pauls and J-45s!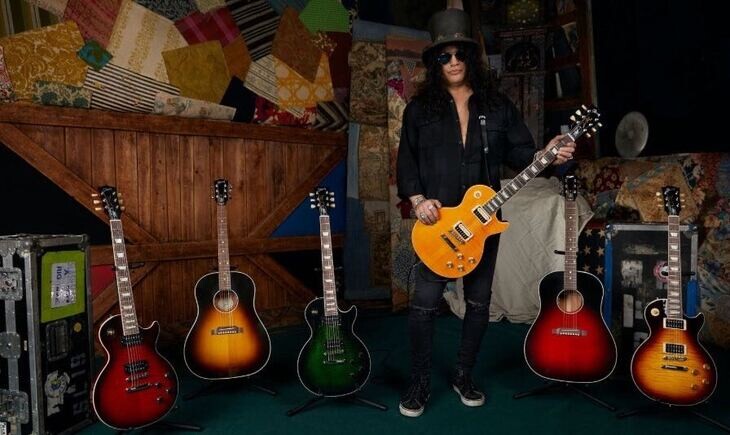 On the list of iconic Gibson Les Paul players, there are not many that will rank higher than Slash. With his leather trousers, top hat and a low slung Les Paul, Slash inspired a whole generation of guitar players. Fresh off the back of a number of Gibson Custom signature lines, Gibson USA have jumped in on the action and released the brand new Slash Core Collection, featuring the Les Paul Standard and Slash J-45.
Representing the iconic guitars that Slash continues to take to the stage with him night after night, these guitars are peak Gibson USA.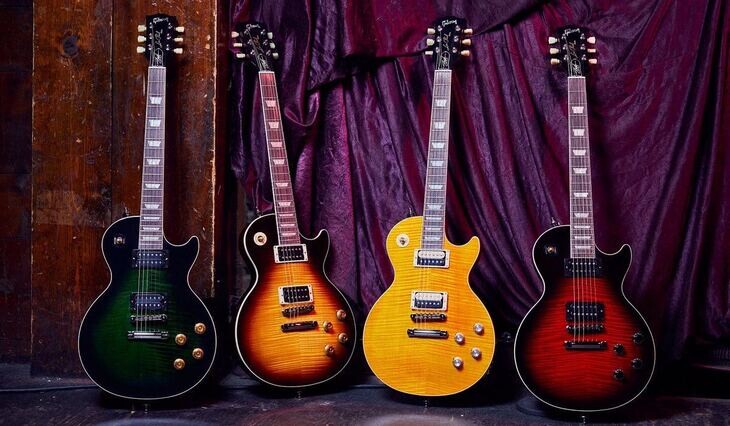 Gibson Slash Core Collection Les Paul Guitars
With a Solid Mahogany body it rocks a AAA Flame Maple top for that all time ultimate tonewood combination. Available in 4 prominent Slash finishes, November Burst, Appetite Burst, Vermillion Burst and Anaconda Burst these finishes are bold, vivid and the perfect look for a player as standout as Slash.
The solid Mahogany neck has the 50's vintage profile, a 12" radius and 22 frets, it offers a great platform for sweeping solos and roaring riffs. With a Rosewood fingerboard you'll be ripping your way up and down this neck in style.
Loaded with the new Gibson Slash Bucker humbuckers you get that vintage Slash tone, from early Guns 'N Roses through to his latest work with Myles Kennedy and the Conspirators, these tone machines capture that true Slash vibe. Dynamic and super responsive they pair perfectly with this Les Paul.
With Orange Drop capacitors, signature truss rod cover, signature Slash Ernie Ball strings and 4 Slash Tortex picks in the vintage style brown hardcase, this guitar offers the definitive take on the Slash sound, so grab your top hat, flick that Marshall on and get ready to rock.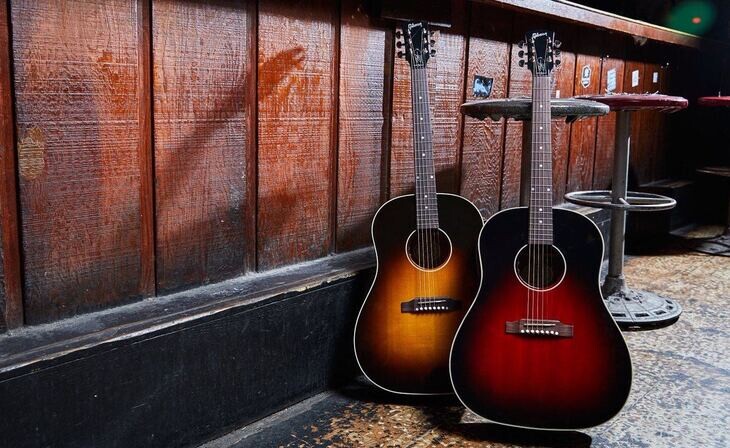 Gibson Slash Core Collection J-45 Guitars
The Gibson J-45 is one of the most iconic acoustic guitars of all time. Since its release back in 1942, it has developed a reputation as the finest workhorse acoustic around, with its full, rich tone and effortless playability it's easy to understand why.
The Gibson Slash J-45 features a Mahogany body and Sitka Spruce top for not only a tonally rich but visually stunning guitar. With an organic and beautifully balanced tone, Mahogany offers a unique warm and well-rounded sound with great harmonic overtones. It's a real beauty, with a real vintage inspired vibe.
The Mahogany custom Slash profile neck is super comfortable and great for both bold chordal work and subtle fingerstyle playing. The Rosewood fingerboard is smooth and feels great underhand.
Featuring an LR Baggs VTC pickup system, this Gibson J-45 gives you complete control over your sound. Perfect for stage or studio, it's the same incredible workhorse guitar it's always been!
"Developing my new Collection with the new team at Gibson has been really exciting. The quality and attention to detail is next level, and these guitars truly reflect what I play live and in the studio. I think guitarists will be inspired by what we've put together." - Slash
"Working with Slash is an honour and to develop his new Gibson Collection was an incredible journey; Slash is a perfectionist and a guitar nerd like me, and the new Slash Collection is a true reflection of him." – Cesar Gueikian, Gibson Chief Merchant Officer