Yamaha and Line 6 now at Peach Guitars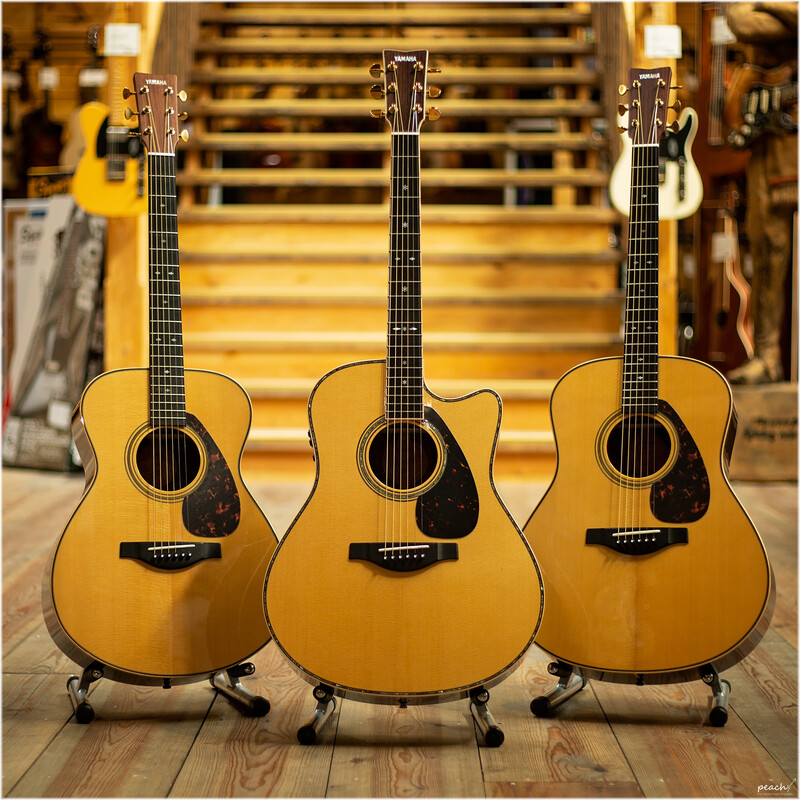 Yamaha are one of the biggest brands on the planet, you just can't escape them. From pianos and home appliances to motorcycles and watercraft, these guys have their fingers in just about every pie going! We recently became a Yamaha dealer, and while we won't be able to sort you out with a sweet new ride, we can offer the very best of their guitar range.
The Yamaha LL36 II, LS26 II and LL26 II are hand crafted in Japan and represent their finest efforts in the world of acoustic guitar. With Engelmann Spruce tops and solid Rosewood back and sides, they offer an articulate and beautifully balanced tone.
Benefiting from Yamaha's A.R.E. (Acoustic Resonance Enhancement) technology, they're super stable and vintage voiced. Through precise control of temperature and atmospheric pressure, the wood can be manipulated into a tonal range similar to instruments that have been played for years.
We have a huge selection of acoustic, classical, electric and bass guitars from Yamaha available, with something to suit every budget, these are a great addition to the Peach line up.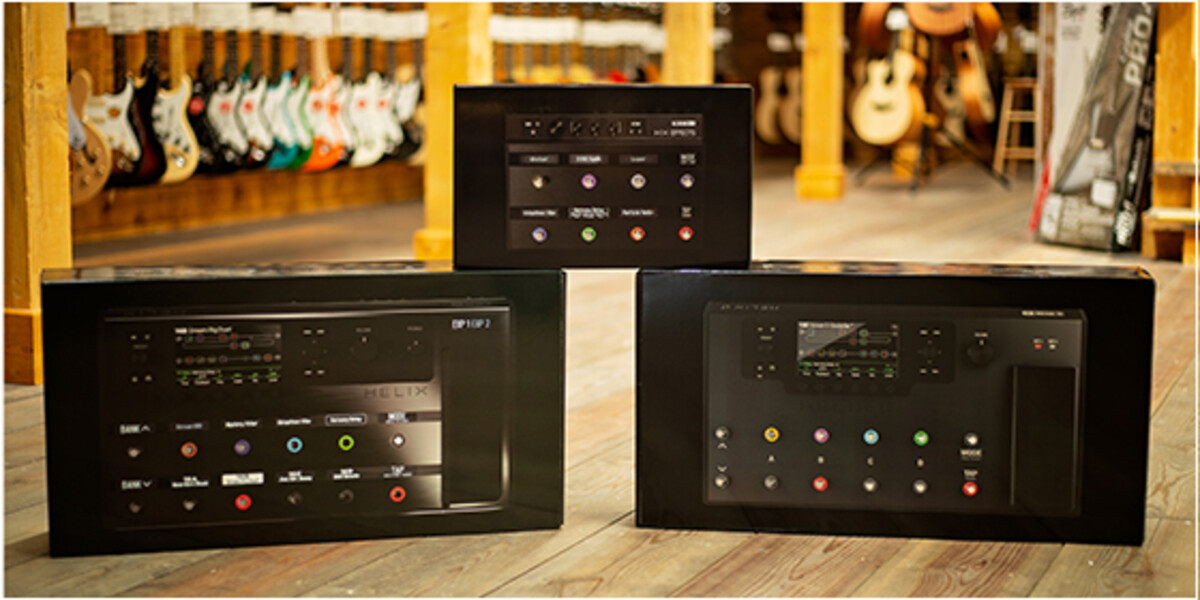 Line 6 have been at the forefront of the digital modelling world for over 20 years now. Pushing the boundaries of guitar technology is nothing new for them and their flagship product, the Helix, has taken the guitar world by storm.

Offering an unrivalled amount of customisation and stunning tonal authenticity, the Helix is the real deal. With 45 amps, 30 cabs, 16 mics and over 70 different effects at your disposal, you have all the tools you need to sculpt your sound. Imagine bringing studio quality amp simulation and digital effects to your live sound every night, that's what the Helix brings.

Available in Tour Grade, LT and HX formats, the Helix has a solid aluminium construction that can take the rigours of the road. Perfect on stage or in the studio, the Helix is the future of multi effects.