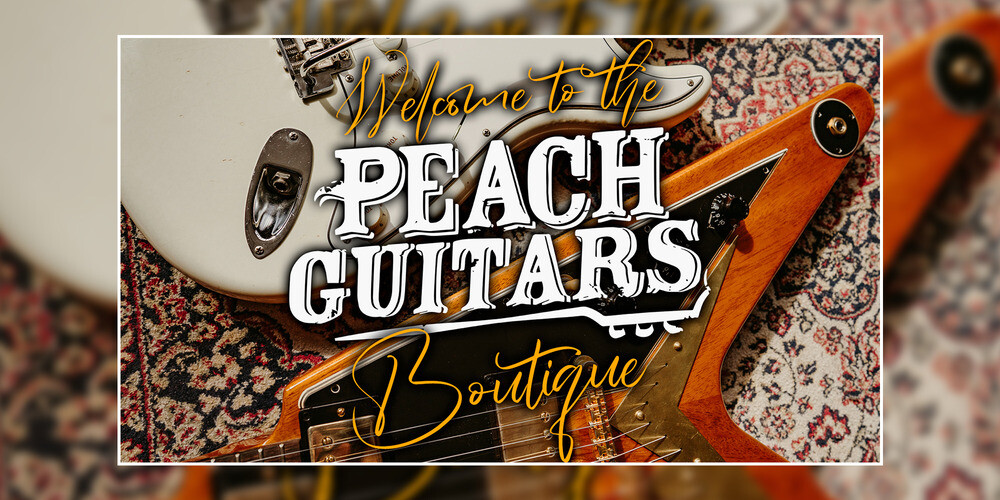 The Peach Boutique
Hello folks, Jack here - I'd like to extend my warmest welcome from the brand new Peach Boutique!
As you may recently have seen on our Peach Guitars YouTube channel, there's now a new kid in town - a brand new medium through which to check out the latest and greatest products we have to offer. We've decided to relocate all of our product demonstrations to the Peach Boutique channel, allowing you to access the full extent of our video listings, in a much more streamlined way.
Not only does this new site include demos of the latest stock to grace our store, we're also including several videos from the archives - stock that may have been and gone on to a lucky new owner, but which still represents the incredible array and sheer quality of the hordes of stunning pieces we regularly receive, from some of the greatest instrument manufacturers on the planet. There's already THOUSANDS of videos to watch, and plenty more great content on the way.
As we've stated, the existing Peach Guitars channel continues to rise from strength to strength, and we fully intend to keep it that way. With an exciting new platform to showcase our breathtaking stock - in near real-time - the Peach Guitars channel will offer a more dynamic, similarly streamlined approach, offering you the best feature content, product release videos, interviews, shootout contests, in-store experience films and much, much more...
We'll also be asking more from YOU… We want to offer you the most interactive and rewarding experience from both of our channels, so we want to know the kind of things you'd like to see from us going forward. Be sure to drop a comment on any of the videos you see, get involved with the live Q&A discussions we'll be holding regularly, and keep an eye on the rest of our social media channels, through Instagram and Facebook, to immerse yourselves in the fullest Peach experience possible.
Throughout these past few immensely challenging months, we've all been working incredibly hard to ensure that we maintain our gold-standard of media output, and we are so proud to share this new direction with you. We hope you enjoy the new features, and use them to afford yourself the finest guitar-retail experience on the planet!
Though, might I add - use these new powers wisely!
Jack