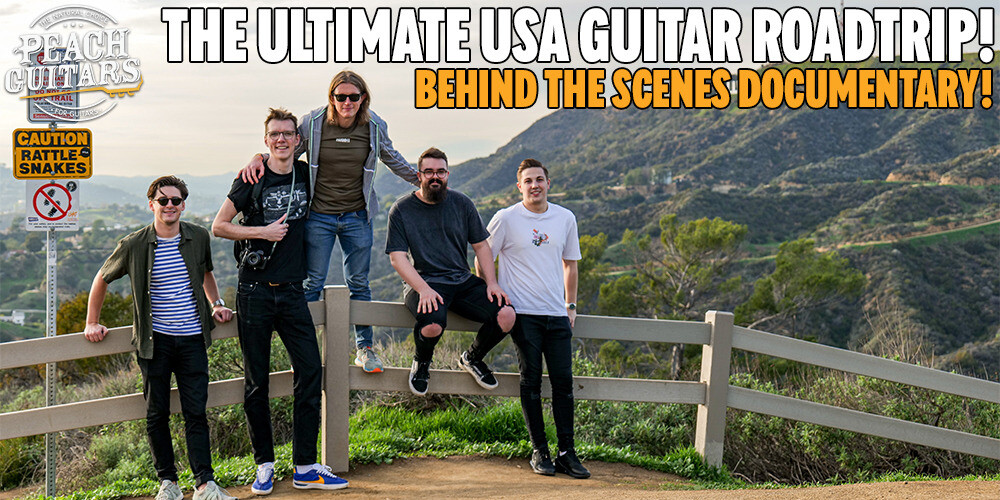 Peach Guitars | West Coast '23 Tour Video!
Back in January 2023, the Peach Guitars media team took a trip to the West Coast of America for our biggest content tour yet. We stopped in with all of our favourite brands including Suhr, Tom Anderson, Schecter, Ernie Ball and Bad Cat, and you can check out our individual videos from these locations on our channel and below, this video gives you the full tour experience though!
So join us as we take a trip around LA experiencing the very best of boutique guitar design!
It was an absolute blast, a true once in a lifetime trip. We'd love to extend our deepest thanks and gratitude to all of our gracious hosts for their hospitality, knowledge and continued friendship!
We've got one more tour video to release later this week, but you can watch the rest of our West Coast Tour footage in these videos…..
Once you've checked out all the footage, make sure to head over to each of the brand pages on our website and check out our current stock from all of these incredible brands!
As always, you can buy with confidence from Peach Guitars. From meticulously inspecting each piece of equipment, professionally setting up each guitar, tracking every package, and delivering the best after-sales customer service, our team will do our best to make you feel welcome and offer genuine, professional advice.